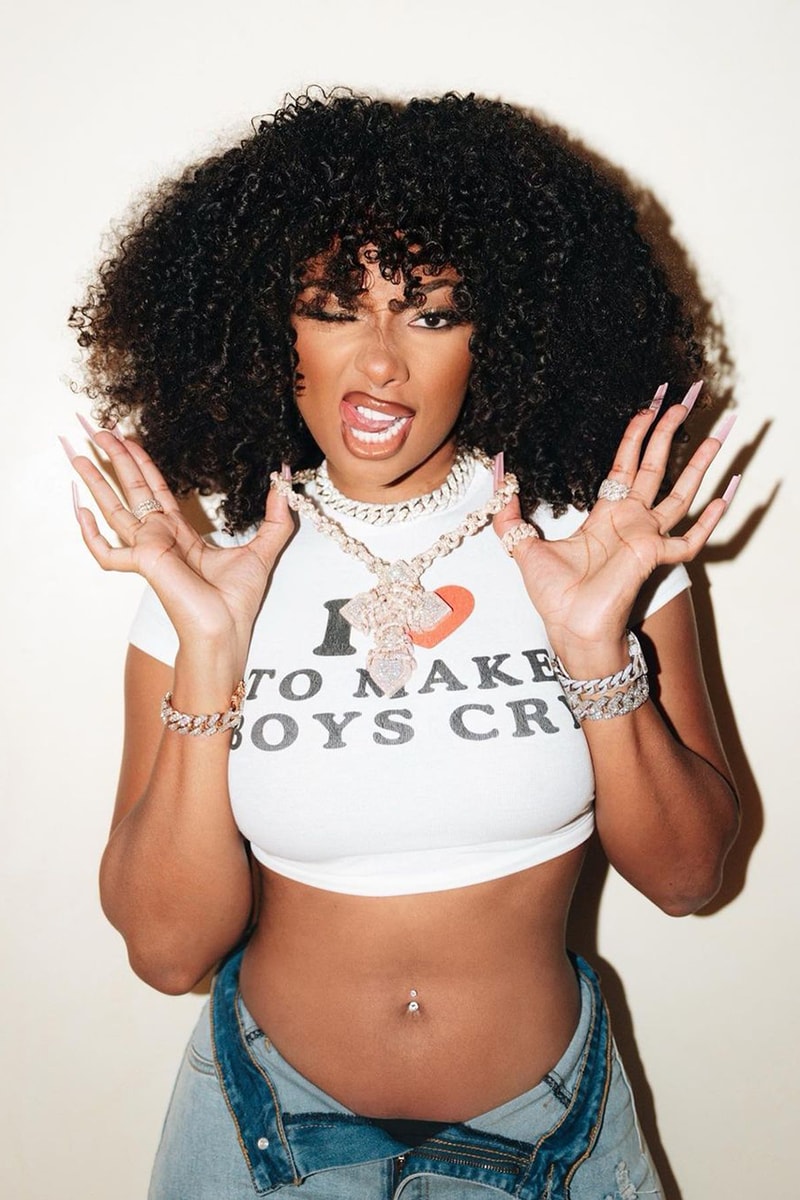 Did Megan Thee Stallion Dye Her Hair Red With Kool-Aid?
The girls that get it. >>>>
Megan Thee Stallion is the Houston, Texas Hottie of course — but now we don't know what's hotter: Her Flamin' Hot Cheetos fried pickle rounds or her Kool-Aid Red, Fruit Punch newly dyed hair?
Chef Meg took to her Instagram to drop a quick video tutorial on what appears to be her favorite comfort snack. Instantly, we noticed that her tresses were slicked-back into a low bun — but the deep red color reminiscent of the days girls would dye their hair with Kool-Aid stood out the most. She sported light baby hair swoops around her edges for good lounging measure. I must admit that watching her demonstrate the spicy fried pickles recipe made my stomach boil and my temperature rise just from virtually viewing — almost how I can imagine how hot she may have been while dying her hair a brand-new shade of red in this blazing heat; Still a serve is a serve.
It also is not lost on the Hypebae Beauty team that she filmed the tutorial strictly bare-faced and makeup free. The star had on a brow, but we won't be surprised if the heat level on those hot, deep-fried pickles hadn't sweated even those off.
View this post on Instagram
---
Share this article