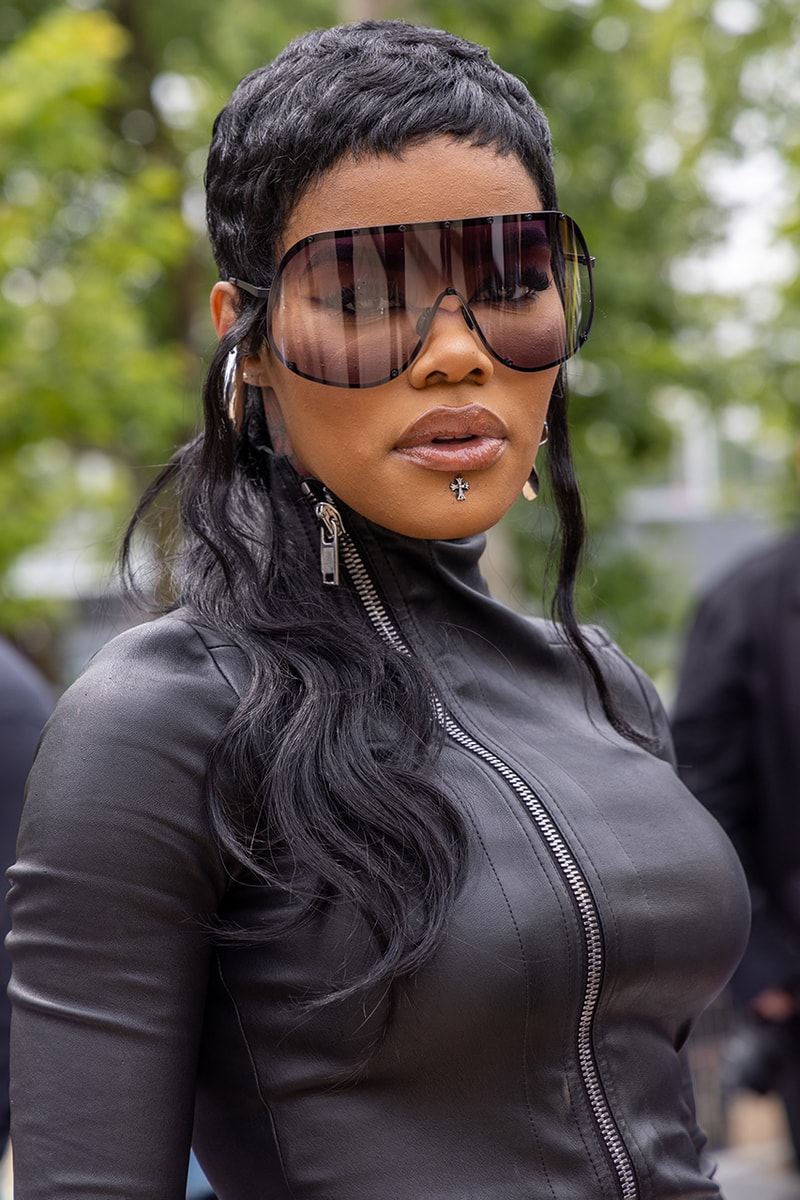 Black Women Revived "The Mullet" Hairstyle With a Twist for Summer 2023
Democratizing the cult-loved style once and for all.
Beauty
Black Women Revived "The Mullet" Hairstyle With a Twist for Summer 2023
Democratizing the cult-loved style once and for all.
How a Black woman styles her hair can be deeply personal, so when she steps out with a bold, new hairstyle — she means business. While summer may be a season for women to cut their hair, Black women have always adopted a method of using weaves, wigs and other protective styles as a medium to experiment with new cuts or colors without going through the act of actually cutting their hair. For summer 2023, the gworls are giving the mullet a go, but this time the category is: A classic quick weave.
Lately, mullets have been making a comeback and taking over our TikToks. Pop culture mainstays such as Miley Cyrus and Rihanna have been known to dominate this look, but it was women like Rih and Teyana Taylor that set off a blaze of fire within Black women — giving them the wherewithal to go out and recreate the moment for themselves, instantly making the mullet a trend within the community. The quick weave mullet, in this instance, is a protective style that allows one to test out a hairstyle before committing to the actual look if so desired.
What Is A Quick Weave?
A quick weave involves having a row of loose extensions or "tracks" glued to a wig cap and attached to the head through a bonding process.
While this can result in a beautiful and versatile look, it is important to ensure that it is installed correctly to avoid any potential harm to your scalp's health. Regular maintenance and proper removal are also crucial for your hair and scalp health. So, if you are considering a quick weave, make sure to find a skilled stylist who can install and maintain the style safely and effectively.
Mullet Quick Weaves In 2023
With the resurgence of the cult-loved style, Black women have found the balance of identity and culture within the mullet hairstyle. The quick weave mullet, also known as the "Shullet," is a unique take on the traditional mullet. It combines short, masculine elements with long, flowing feminine locks, resulting in a perfect balance between the two.
The "Shullet" style can be seen worn short on the top, billowing into a long flowing tailed mane at the ends. Cardi B's Godiva Chocolate mullet she sported in February of 2023 and Teyana Taylor's androgynous display of  the Shullet this year for Paris Fashion Week Men's speaks to the versatility of the look.
View this post on Instagram
View this post on Instagram
---
Share this article