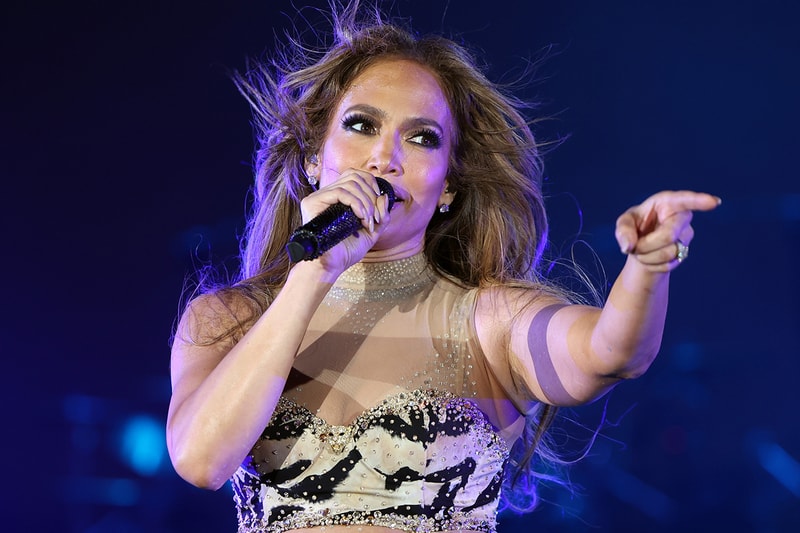 Beauty
Finally, Jennifer Lopez Dropped the Number One Secret Behind Her Flawless Skin
Now we can all get *that* glow.
Finally, Jennifer Lopez Dropped the Number One Secret Behind Her Flawless Skin
Now we can all get *that* glow.
Jennifer Lopez recently celebrated her 54th video, and from her latest makeup-free video to Instagram, we need all the deets on how she keeps her skin in pristine condition. Luckily for us, the star dropped a few skincare gems on us that she's sworn by since her 20s.
Lopez opened the video with a bare-face calling out all the trolls claiming she doesn't use her brand's products. "For anybody who's like, 'Oh J.Lo doesn't use her own products — I call bullsh-t right now," giving us a full Bronx moment. She followed the comment by applying the JLo Beauty's "That J.Lo Glow" Serum and "That Big Screen" Moisturizer With SPF 30. The biggest component of the clips was the major skincare secret she shared: sunscreen. "I've been wearing sunscreen daily since I was in my very early 20s." Lopez also affirmed that everyone should follow suit. (Yes, wear your sunscreen, friends.)
This beauty editor agrees with the face queen as well. As someone in my early 30s, it is the daily use of sunscreen that keeps my skin on all its 10s. (Of course, I have a proper skincare routine) but it's all null and void without SPF.
View this post on Instagram
---
Share this article