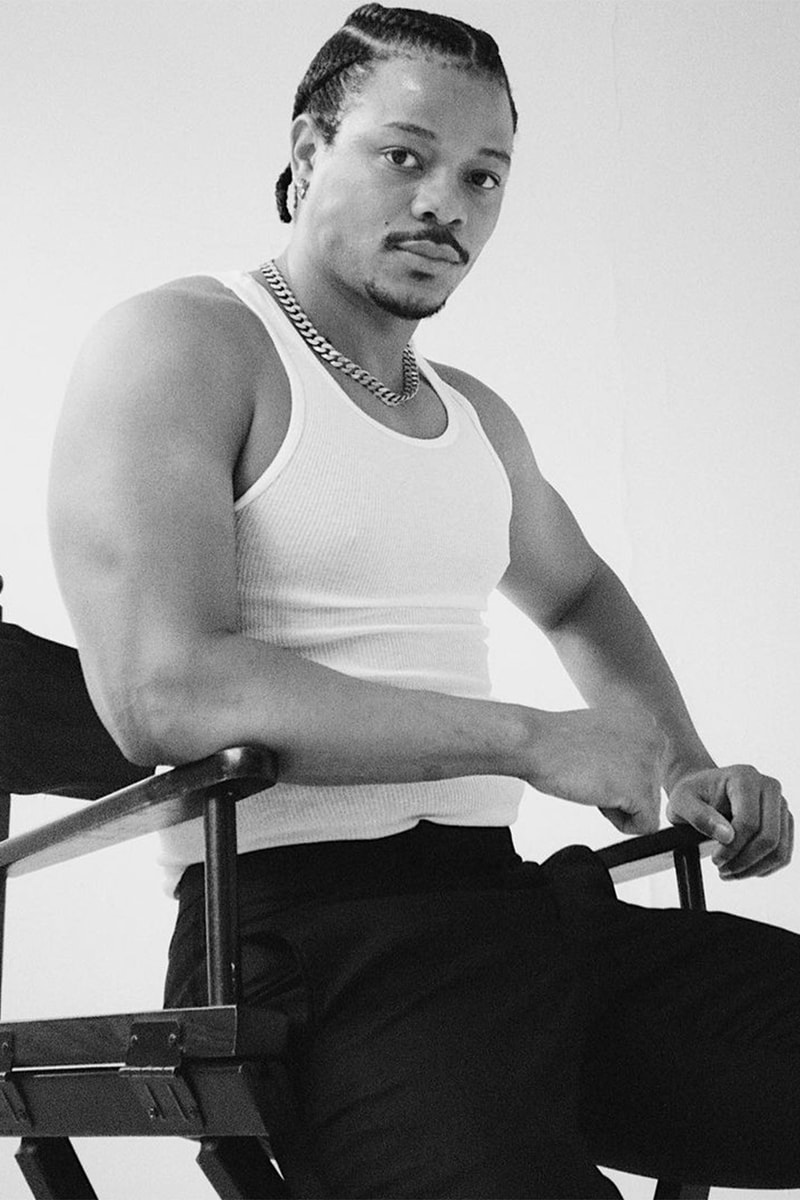 Black-Owned Skincare Brand Tracaris, Is Dedicated To Redefining What Beauty Looks Like for Men
Presenting a "new wave of masculinity."
Beauty
Black-Owned Skincare Brand Tracaris, Is Dedicated To Redefining What Beauty Looks Like for Men
Presenting a "new wave of masculinity."
Black-owned skincare brands are constantly rising and doing what the beauty industry has failed to do for decades: honor and respect Black culture. The boom of Black beauty indie brands has also led to the rise of men interested in caring for their skin. Men having beauty routines has always been a touchy subject as it was deemed not masculine — even for Black gay men, the matter has still been taboo.
Knowing that skin isn't based on social mannerisms or gender, cosmetic chemist Ron Robinson, founder of BeautyStat, single handedly changed the wave of how men engage with the health of their skin and using effective products to ensure their "Black don't crack." Now, for men, especially Black gay men, Indie skincare brand Tracaris is teaching the masses about the "new wave of masculinity" and what that means for self-care and the health of one's skin.
Tracaris, an eponymous brand based in New York, is disrupting traditional norms of masculinity. Tracaris has a commitment to creating a safe space for Black people in the luxury sphere. The brand's hero products, the Hydrating Radiance Serum and Botanical Rose Toner, are formulated for all skin types and protect against environmental stressors.
Hypebae Beauty was able to chat with the founder, Tracaris about the brand's "new wave of masculinity" and the place of men in beauty. Keep reading on for more.
This may be a mundane question, but as a Black man — what does beauty mean to you?
Beauty is freedom and art. It's the ability to express and radiate your essence from the inside out. It's small nuances like the same company that made my wave grease as a child, now makes the edge control I use when I get cornrows. Or curating my closet in a way so everything matches and it's easy to visualize what to wear based on the event. Beauty is simple, bold and your own beauty is what eventually sets you apart from the pact.
As your skincare brand is eponymous, what story does the naming of your brand have? What made you arrive at keeping it a namesake?
I always wanted to make sure I owned my name as it's pretty unique. But oddly enough it never crossed my mind to call the brand Tracaris. I made a list of about 80 names and Tracaris just wasn't one of them. My brand designer who's also a friend suggested it and given the previous brands she helped design were the likes of Hyper Skin and Topicals, It was like a light bulb went off and Tracaris was the name.
Skincare for Black men specifically is very taboo. With your brand, how are you hoping to dismantle these misconceptions?
I'm looking to ease men into realizing that self-care is just as important as having a nice watch, cool car and a great pair of shoes. Each product is designed to stand out on the shelf so not only does our products work, the experience is sexy and sleek. We want people to question why they don't have Tracaris on their shelves. I like being a beauty disrupter and as a black man it's more about speaking to us in a way in which we can recognize.
Being a DTC beauty brand owner is challenging — what are some of those adversities you have run into and what advice would you look to give to any men looking to start a brand?
Figuring out the technical stuff was difficult for me because I'm super visual and creative, so I've had to lean into learning from people who excel at things I don't. A lot of black brands need help with funding as well. Also making sure you understand supply and demand and lastly making sure the product packaging and photography are timeless because first impressions are everything.
What's next for the Tracaris product portfolio? (If you can share)
Next we're rolling out our cleanser that helps combat a specific issue that all black men deal with. Building relationships with specific retails and overall maintaining a luxurious experience rooted in reclaiming our heritage.
This interview has been condensed for clarity.
---
Share this article