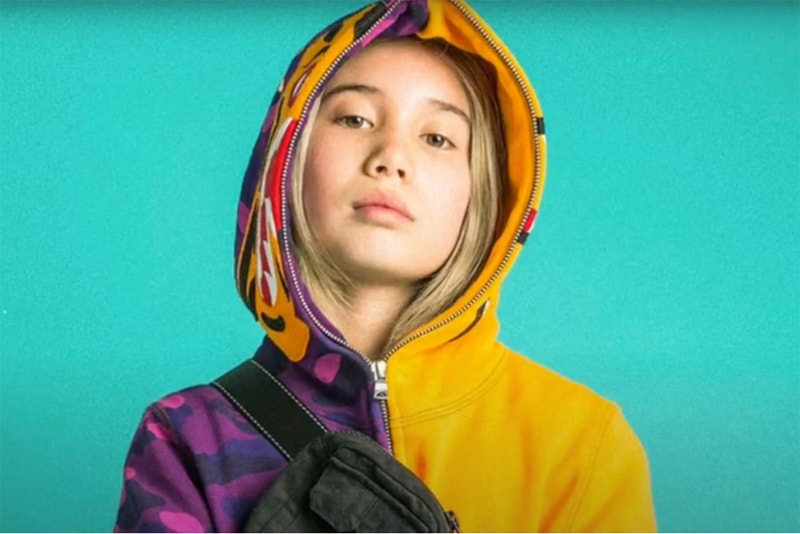 Viral Rapper Lil Tay's Father Faked Her Death
The rapper called him out on Instagram.
UPDATE (September 26, 2023) Lil Tay has just revealed that her father faked her own death, adding an even bigger plot twist to her alleged passing.
The audacious 14-year-old rapper set the record straight and shamed her dad, posting the news on her Instagram story. A seemingly LinkedIn-ready image of her father was surrounded by the text, "My abusive, misogynistic woman-beating father faked my death." There is very little information known about Lil Tay or her family, creating a plethora of conspiracy theories, the primary one being that her parents forced her into fame. It could be that the Lil Tay is now breaking her silence.
Stay tuned for updates.
Lil Tay claims her father faked her death in new Instagram story. pic.twitter.com/joYHVborbq

— Pop Base (@PopBase) September 26, 2023
---
UPDATE (August 10, 2023): Lil Tay is alive and well.
The 14-year-old was falsely reported dead after her Instagram account was hacked, according to TMZ. The viral rapper shared, "My Instagram account was compromised by a third party and used to spread jarring misinformation and rumors regarding me, to the point that even my name was wrong. My legal name is Tay Tian, not 'Claire Hope,'" pointing to the fake note's use of the name "Claire."
Although Tay was able to get her account back, irreparable damage has been done as she continues, "I want to make it clear that my brother and I are safe and alive, but I'm completely heartbroken and struggling to even find the right words to say. It's been a very traumatizing 24 hours. All day yesterday, I was bombarded with endless heartbreaking and tearful phone calls from loved ones all while trying to sort out this mess."
It's unclear why it took a full day for Tay and her team to refute the rumors as she reportedly received phone calls and messages claiming she had passed away.
Stay tuned for further updates.
---
Internet sensation and rapper Lil Tay has tragically passed away.
Her team confirmed the news on her Instagram account, writing, "It is with a heavy heart that we share the devastating news of our beloved Claire's sudden and tragic passing." Lil Tay first rose to fame in 2018 at the tender age of nine, captivating fans with "Money Way."
She famously had "beef" with Youtuber RiceGum, gaining traction as she hit the camera with Cartier watches and Gucci belts, bullying his sister. Lil Tay later went on to side with Instagram influencer Woah Vicky in the midst of her public feud with Dr. Phil guest turned rapper Bhad Bhabie. The influencer dubbed herself as the "youngest flexer," refuting claims that her parents ran her Instagram.
"Her brother's passing adds an even more unimaginable depth to our grief," it continues. "During this time of immense sorrow, we kindly ask for privacy as we grieve this overwhelming loss, as the circumstances surrounding Claire and her brother's passing are still under investigation. Claire will forever remain in our hearts, her absence leaving an irreplaceable void that will be felt by all who knew and loved her."
Lil Tay is just the latest star to die tragically young as Euphoria's Angus Cloud died at the age of 25 this past month.
View this post on Instagram
---
Share this article