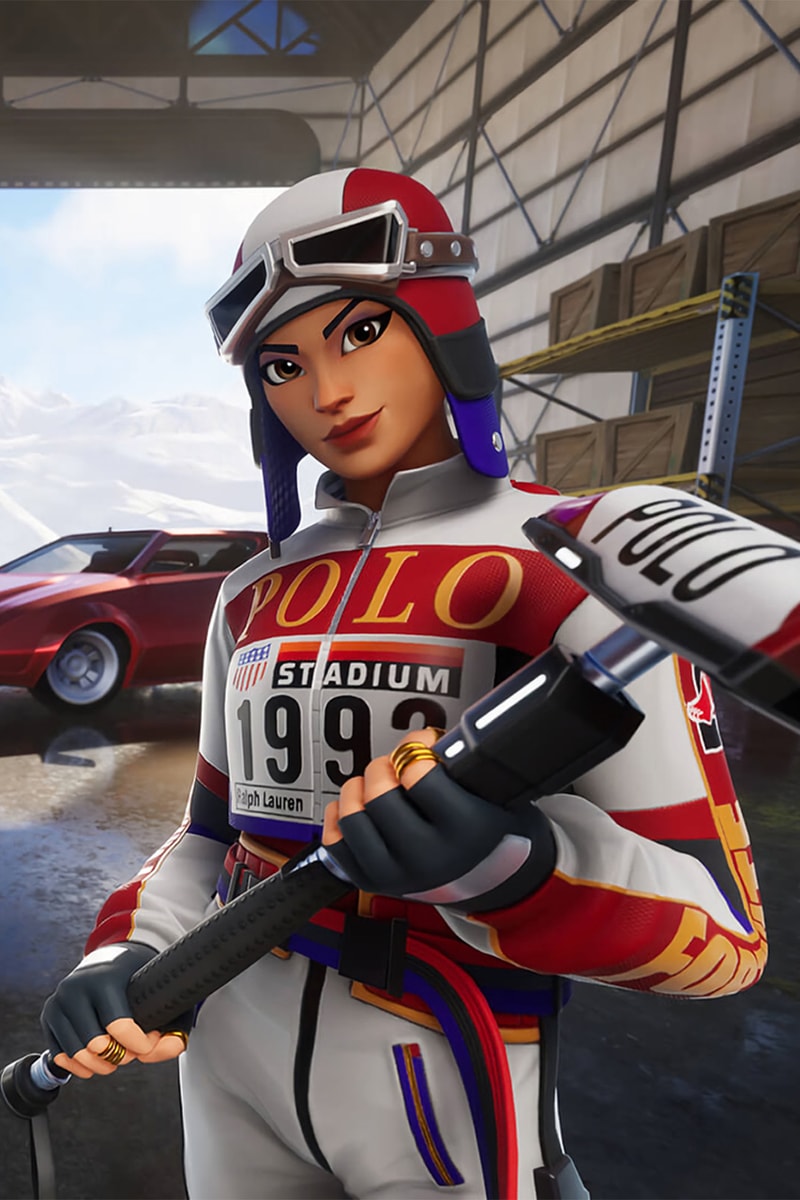 Diving Into Digital: Our Favorite Fashion NFT and Web3 Projects of August 2023
From Ralph Lauren's "Race to Greatness" game in Fortnite to the world's first GPT-enabled digital K-pop celebrity.
Fashion
Diving Into Digital: Our Favorite Fashion NFT and Web3 Projects of August 2023
From Ralph Lauren's "Race to Greatness" game in Fortnite to the world's first GPT-enabled digital K-pop celebrity.
In August, the fashion industry's happenings in the Web3 landscape continued to showcase its embrace of technology, particularly augmented (AR) and virtual reality (VR), to create innovative and immersive consumer experiences.
Lacoste's new seasonal virtual store featured NFT-based loyalty programs and unique retail experiences, paralleling Lululemon's immersive e-commerce presentation for its new shoe line. Yet, other retail ventures also bridged the physical and digital worlds, as seen in The Metropolitan Museum of Art's collaboration with Roblox for interactive art experiences and ZERO10's in-store AR try-on tech at JD Sports.
In other realms, such as the music industry, AI and Web3 aren't just celebrating the past, as demonstrated by Warner Music Group and DRESSX's digital fashion collection celebrating hip-hop's 50th anniversary; they're also preserving the future, as showcased by myvox and Soul Machine's Digital Mark Tuan.
Continue scrolling to see our favorite cyber collections and Web3 initiatives from this month.
ASUS Unveiled Exclusive Vivobook S 15 OLED BAPE® Edition
ASUS partnered with A BATHING APE® to introduce the Vivobook S 15 OLED BAPE® Edition, marking the first-ever BAPE® laptop bundle. The collaboration combines the energetic style of Vivobook with the bold BAPE® aesthetic, uniting their shared values of creativity and authenticity. The collaboration offers a limited-edition tech piece featuring an exclusive camo design with BABY MILO® Friends characters and the ASUS Vivobook logo. Beyond aesthetics, the Vivobook S 15 OLED BAPE® Edition delivers high performance and portability.
Crocs and Doodles Joined Forces for a Collaborative Project Centered Around NFTs
Web3 brand Doodles teamed up with Crocs to blend the physical and digital worlds. Their collaboration, which launched on August 29, introduced a product line that merged traditional fashion with modern tech. The centerpiece was the Doodles x Crocs Classic Clogs with exclusive Jibbitz charms by Burnt Toast. Each bundle included a redeemable "Crocs Box" digital collectible. Buyers also gained access to Doodles' immersive Stoodio platform through a Beta Pass, enabling customization of Doodles avatars with Crocs wearables. Doodles' digital collectible holders got early access on August 28 at a discounted price.
Lacoste Unveiled a Fresh Virtual Store Offering Enhanced NFT Loyalty Experiences
Lacoste, in partnership with Emperia, launched a new virtual store, marking their second virtual venture after a holiday-themed store in December 2022. The virtual store showcased Lacoste's summer collection and offered exclusive experiences tied to its NFT-based UNDW3 loyalty program. The goal was to build a strong sense of community and shopper loyalty that extended beyond physical stores. Visitors could embark on a virtual journey from the beach into a crocodile's mouth, exploring the summer collection. An elevator ride led to an outdoor pool deck setting overlooking the beach. The experience included a crocodile-themed scavenger hunt, with an underwater VIP space exclusive to Le Club Lacoste and UNDW3 members, offering a co-created NFT collection and weekly rewards.
Warner Music & DRESSX Celebrated 50 Years of Hip-Hop With Digital Collection
Warner Music Group partnered with DRESSX to launch the "HIP-HOP AT FIFTY" digital fashion collection, which commemorated 50 years of hip-hop culture. This collaboration fused cutting-edge digital fashion and AR technology with iconic streetwear styles from hip-hop's history. The collection comprised three outfits, representing the East Coast, West Coast and the South, each capturing the essence of their respective regions. Additionally, two AR accessories, the "HIP-HOP AT FIFTY Chunky Chain" and "HIP-HOP AT FIFTY Hoop Earrings," were offered for free.
myvox, a New AI Platform, Launched With Sevdaliza's "Dahlia."
myvox, an innovative AI platform developed by musicians Maeve and John Clancy to empower music creators, was launched on August 24. The software offers AI voice models, the first of which is "Dahlia," created in collaboration with artist Sevdaliza. Dahlia allows artists to transform their vocals and release music on streaming platforms while sharing 50% of the royalties with Sevdaliza. myvox's library of voices enables bedroom producers to access advanced music-making tools, fostering collaboration and emerging genres. The platform prioritizes artist control, allowing them to license AI voices and define royalty splits.
Ralph Lauren Debuted "Race to Greatness" in Fortnite, Coinciding With a Phygital Boot Release
Ralph Lauren ventured into the metaverse with the launch of "Race to Greatness," a virtual island within Fortnite. Developed in collaboration with Beyond Creative, the island merges fashion, gaming and exploration. It was designed using Unreal Editor, paying homage to Ralph Lauren's iconic runway shows and brand aesthetics. At its core, the island features a Ralph Lauren emblem-bearing foot sculpture in the "P-Wing Building." Beyond aesthetics, "Race to Greatness" offers engaging gameplay with various mini-games. Concurrently, Ralph Lauren introduced a "phygital" initiative, releasing the Polo P-Wing Boot in both virtual and physical forms, priced at $250 US, with only 200 units available.
The Met and Roblox Unveiled an Interactive Art Education Digital Experience
The Metropolitan Museum of Art, in partnership with Verizon, launched the user-friendly Replica app, providing an innovative way for children and young adults to engage with the museum's extensive collection. The free app, available on iOS and Android devices, allows visitors to scan 37 artworks from various curatorial areas, including the American Wing, Egyptian Art, European Paintings and Asian Art. Users can also collect digital items for their Roblox avatars. Meanwhile, in Roblox, they can explore a virtual version of The Met's iconic facade and other renowned spaces, showcasing their selections in museum-style cases and using digital photobooths inspired by The Met's collections.
The Fabricant Released the First Drop of Its "WHOLELAND: PRIMAL RAVE" Digital Couture Collection
The Fabricant, a pioneer in digital fashion, unveiled the first drop of its digital couture collection, "WHOLELAND: PRIMAL RAVE," with "Pump Heels" leading the release. The lineup also includes "Hardcore Happiness," "Door Bitch" and "SkullFck" ensembles, incorporating modern digital and analog techniques, intricate prints, manual denim washes,and embellishments. The Fabricant's collection seamlessly merges graphics, lighting and real-time rendering, offering 3-D files and AR capabilities for an immersive experience. Minting for drop number one is now open.
Rumfoords Tapped ZERO10 for JD Sports AR Sportswear Retail Experience
ZERO10, a leading provider of Virtual Try-On solutions, partnered with JD Sports to introduce its AR integration at JD Sports' flagship stores in New York and Chicago. This marked JD Sports' first utilization of in-store AR try-on technology. The collaboration coincided with JD Sports' Need It Now campaign, allowing customers to experience 18 digital items from the exclusive collection using ZERO10's AR Mirrors and to initiate purchases directly from the AR Mirror screen.
Lululemon Launched a Virtual Store To Promote Its New "Chargefeel 2" Sneaker
Lululemon, the renowned athleisure brand known for yoga apparel, embraced the virtual retail trend. The Canadian sports giant ventured into the world of immersive e-commerce through a collaboration with the digital store platform Emperia, offering a unique virtual shopping experience. Centered around its latest running shoe launch, "Chargefeel 2," the initiative encouraged customers to explore virtual try-on, participate in interactive workouts and discover new product lines.
K-Pop Met AI With the World's First GPT-Enabled Digital Celebrity
Soul Machines partnered with K-Pop sensation Mark Tuan to launch the world's first GPT-enabled digital celebrity on its website. This digital version of Mark Tuan engages fans in one-on-one conversations using GPT technology, discussing various topics, including his music, career, interests and future projects. Powered by Soul Machines' advanced AI, Digital Mark can autonomously animate himself, responding to fan questions in real time. This innovation has revolutionized fan engagement and brand collaborations, catering to Mark Tuan's 30 million followers worldwide. The Digital Twin initially communicates in English and is expected to include Korean and Japanese languages in the future.
---
Share this article