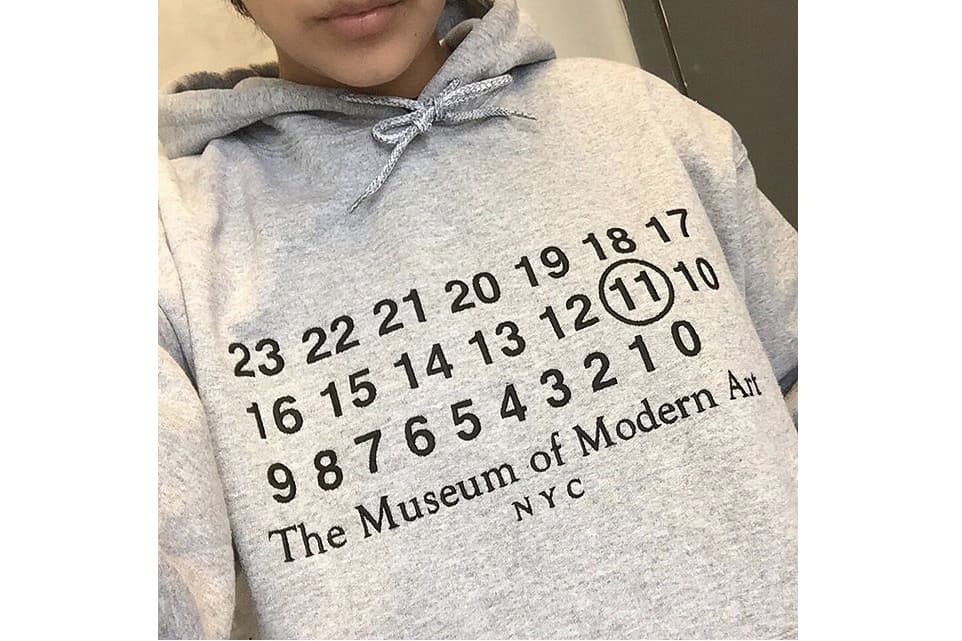 Fashion
Ava Nirui Has Teased a Super Limited-Editon Margiela-Inspired Hoodie
Dropping in partnership with the MoMA.
Ava Nirui Has Teased a Super Limited-Editon Margiela-Inspired Hoodie
Dropping in partnership with the MoMA.
Having unveiled a collaborative hoodie with Marc Jacobs last year, the queen of bootlegs, Ava Nirui, is back with another offbeat take on a classic hoodie. This time, the Brooklyn-based writer and photographer is partnering with the MoMA and one of its current exhibits – "Items: Is Fashion Modern?"
The exhibition itself explores the past, present and future of 111 items of carefully selected pieces of clothing and accessories that have had a notable impact on the world over the last two centuries. Items on show include Levi's 501s and the little black dress, as well as culturally relevant pieces, like the kippah and the sari. In celebration of this, Nirui has produced a limited-edition grey hoodie inspired by Maison Margiela, whose iconic work is featured in the exhibition. The graphic details on the hoodie are a nod to Margiela's branding, whilst the circled number 11 is a reference to the MoMA's physical address.
The MoMA commissioned this exclusive hoodie especially for an upcoming event – "PopRally x Items: BOOTLEGGED", where Nirui will be gifting selected lucky attendees with this rare piece. To find out more about "Items: Is Fashion Modern?," and the event itself, head to moma.org.
Museum of Modern Art
11 W 53rd St,
New York,
NY 10019