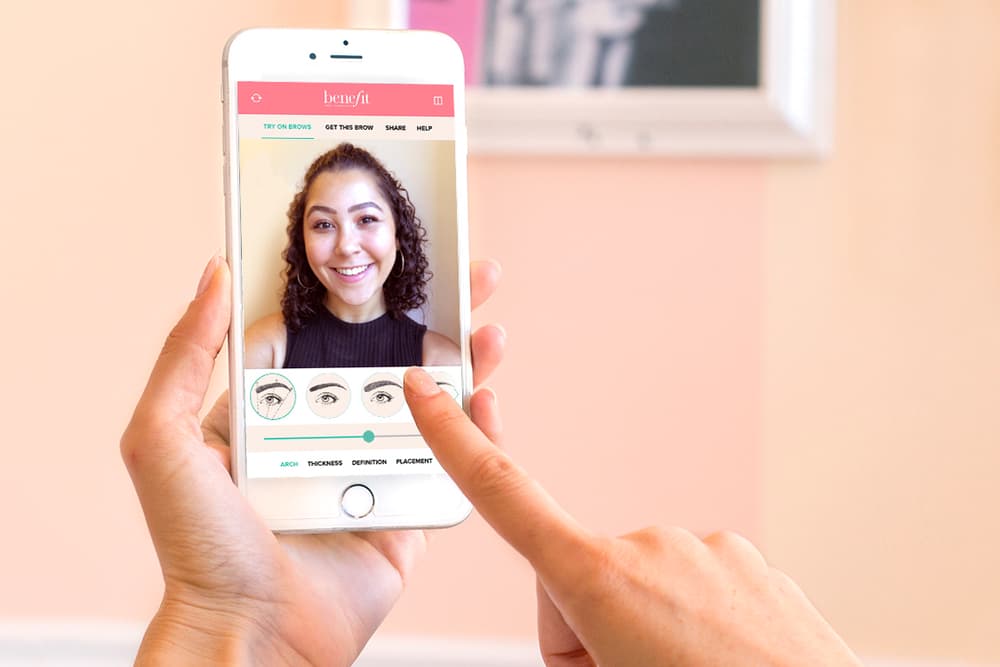 Beauty
Find Your Perfect Eyebrow Shape With Benefit Cosmetics' New Try-On Technology
No more mishaps.
Find Your Perfect Eyebrow Shape With Benefit Cosmetics' New Try-On Technology
No more mishaps.
We've all been there – trying desperately to get those perfectly sculptured brows and instead ending up with something that resembles Anne Hathaway in The Princess Diaries pre-makeover montage or worse, the overplucked skinny brows of the early '00s.
Now, thanks to Benefit Cosmetics' "Try-On" technology, you can experiment with your brows without running the risk of doing any real, lasting damage. The unique, augmented reality tool allows you to upload a selfie and then easily play around with the shade, arch, definition and even placement of your eyebrows. You can have those thick brows you always dreamed of, or that arch you could never quite perfect, all with just the swipe of a few buttons.
The technology is so advanced that it actually only allows brows to be manipulated in a ways that would be realistically achievable for the user and once you've fine-tuned your dream look, you can shop the products that will help you achieve just that, or you take it to the Benefit stores and let the experts do their thing.
Get a preview below and head to www.benefitcosmetics.com to try out the free service now.
---
Share this article