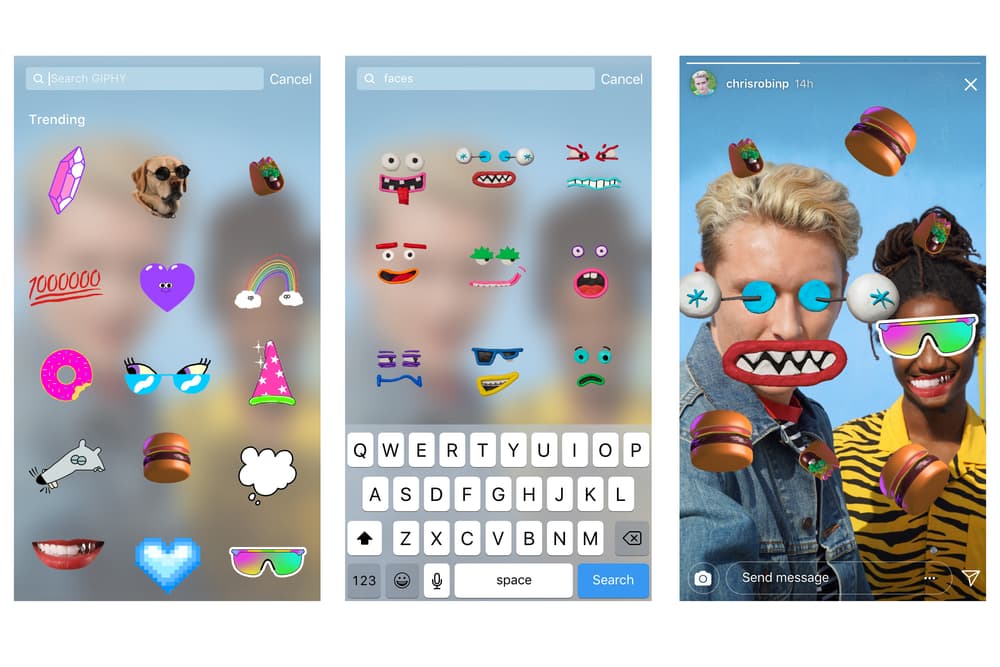 Culture
You Can Now Add GIFs to Your Instagram Story and Our Lives Will Never Be the Same
GIF me up.
You Can Now Add GIFs to Your Instagram Story and Our Lives Will Never Be the Same
GIF me up.
Only days after Instagram announced its new activity feature, the app is now back with a brand-new GIF option for Instagram stories. Added as a way to enhance any photo or video, the new feature will unlock access to thousands of stickers through GIPHY, and the sticker library will constantly be evolving and expanding to fit all user needs. With everything from funny faces to cute animals, there's sure to be a GIF for you.
To access the new feature, make sure you've downloaded the most recent Instagram update. See more on how to use GIFs in your stories over at Instagram, and let us know if you'll be using the new feature.
---
Share this article