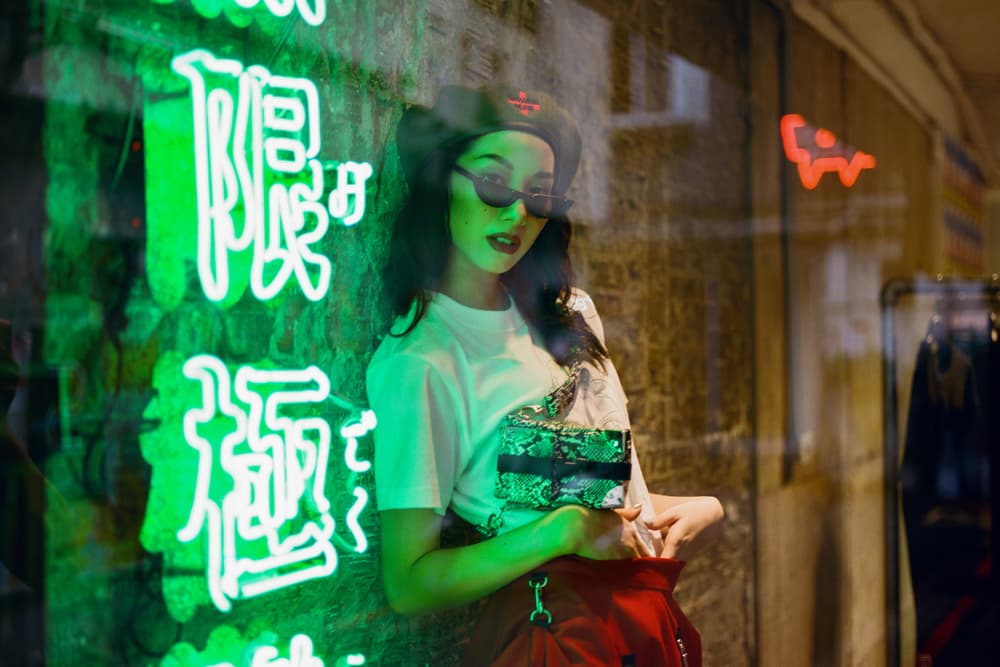 BAEwatch: Stars Xu
We sit down with the Taiwanese model, buyer, stylist and designer.
Perhaps one of Taiwan's biggest fashion icons, Stars Xu –buyer, model, stylist and designer – has not only made a name for herself on social media, she also owns one of Taipei's most popular streetwear shops. Stars is also a mother of one, and frequently posts pictures with her adorable son on her Instagram with a following close to 100,000.
We recently caught up with Stars to chat about everything from her successful business, to her love for movies and makeup. Read on for our full interview, and check out Stars' shop NoLimitsFun here.
1 of 2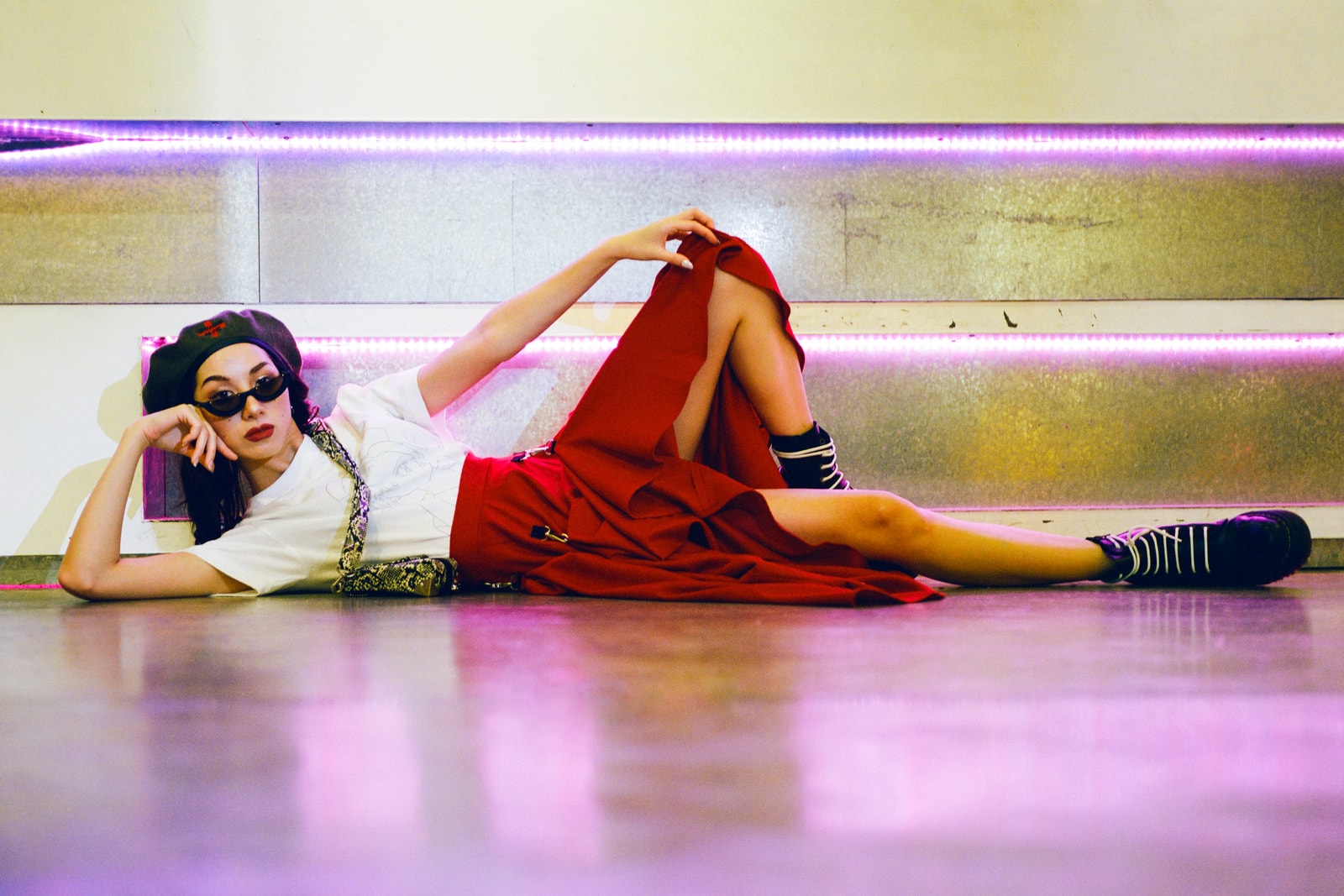 2 of 2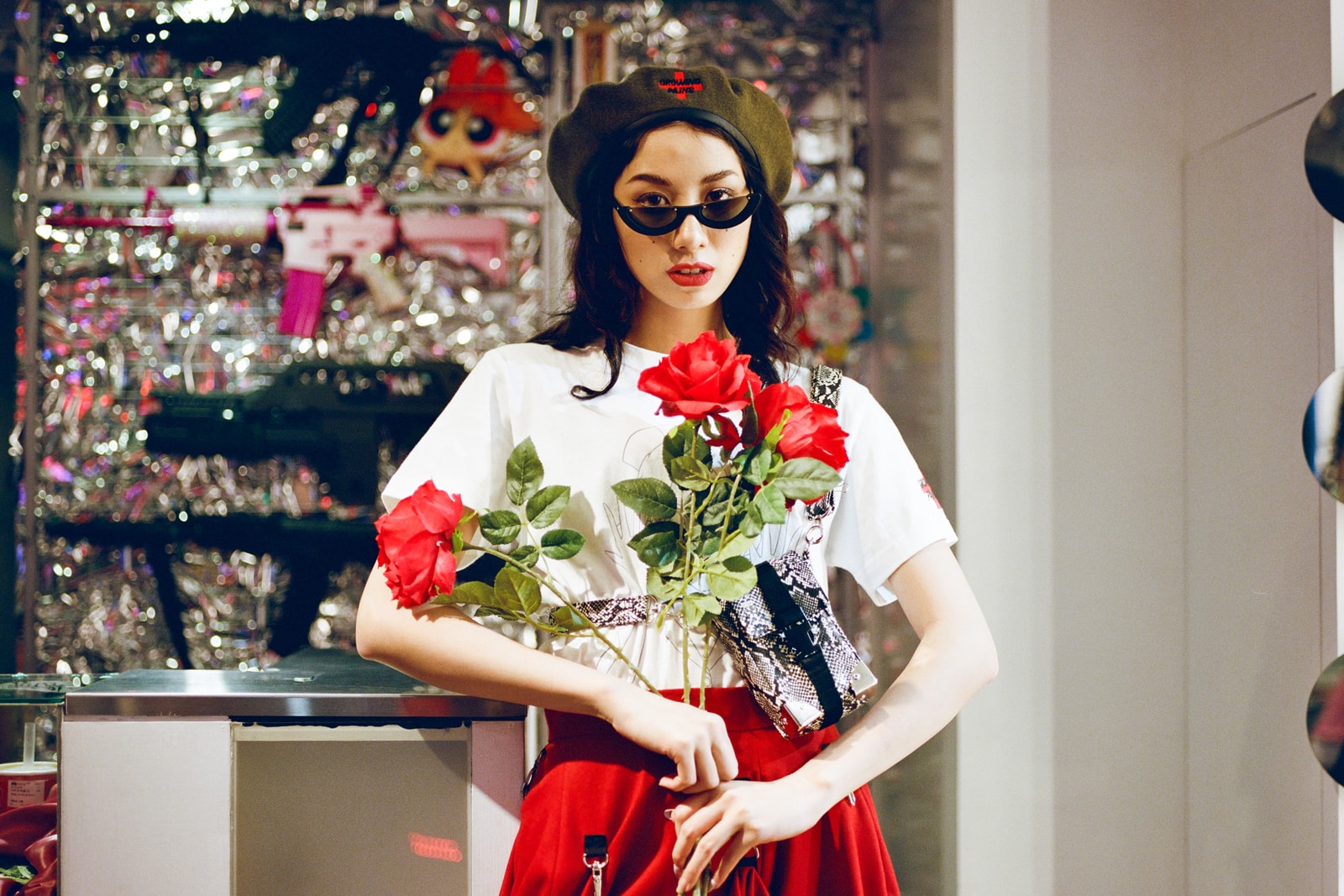 How did you first get introduced to streetwear and street style?
I always loved music when I was young, and I've even been a drummer at a bar before. However, it wasn't until I went to university that I started to learn about fashion and the huge influence that music has on clothes and design. I suppose listening to different genres of music is the biggest reason why I always change up the way I dress, ever since the beginning.
If you had to describe your style in three words, what would they be?
Movie characters, culture-inspired and era-based.
How did you get your idea for your shop, NoLimitsFun?
I actually came across the name when I was browsing the Deep Web a while ago. It was the name of a secret group – just the sound of it made me feel uneasy and a little creeped out. However, I really think that fun and happiness is the foundation of everything we do. As long as a group of people work together to create happiness, they can reach the ultimate happiness. The store's Chinese name of the store is created for us by some Bozosoku (someone from a Japanese motorcycle gang) guy from Hokkaido.
1 of 2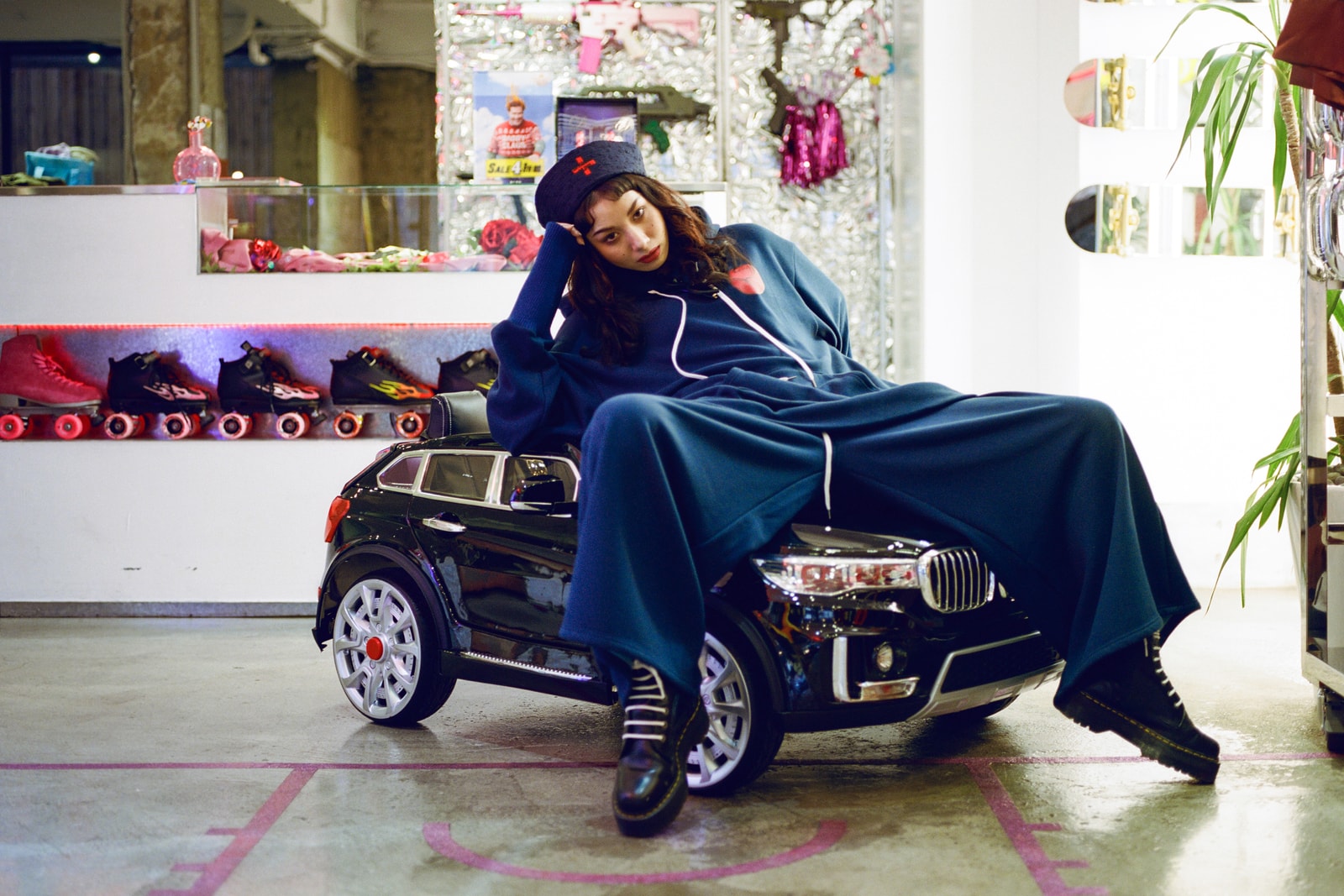 2 of 2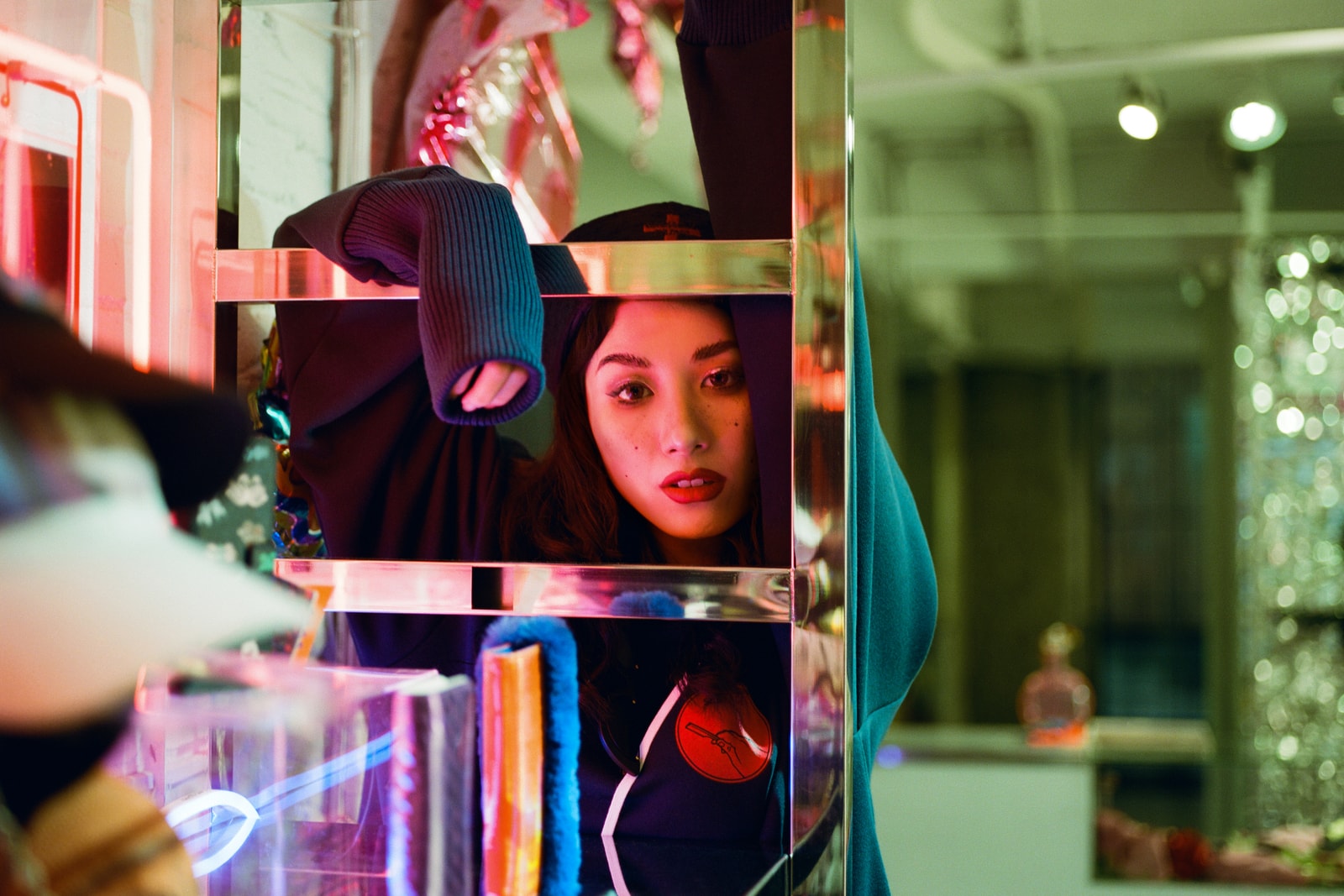 Being a mom, how does your son inspire you?
I've learned that if you arrange your schedule efficiently, you could basically do whatever you want. I never had the time to learn how to dance or play the guitar, but with my son (who also shares the same interests), we can pick up these hobbies together. I wouldn't have done it if it was just myself, so I'm thankful because my son is giving me the opportunity to learn new things again.
Where do you find the inspiration for your makeup and looks?
Most often from different music videos and films.
Do you have a favorite brand or designer?
My two favorites are Nasir Mazhar and AMBUSH.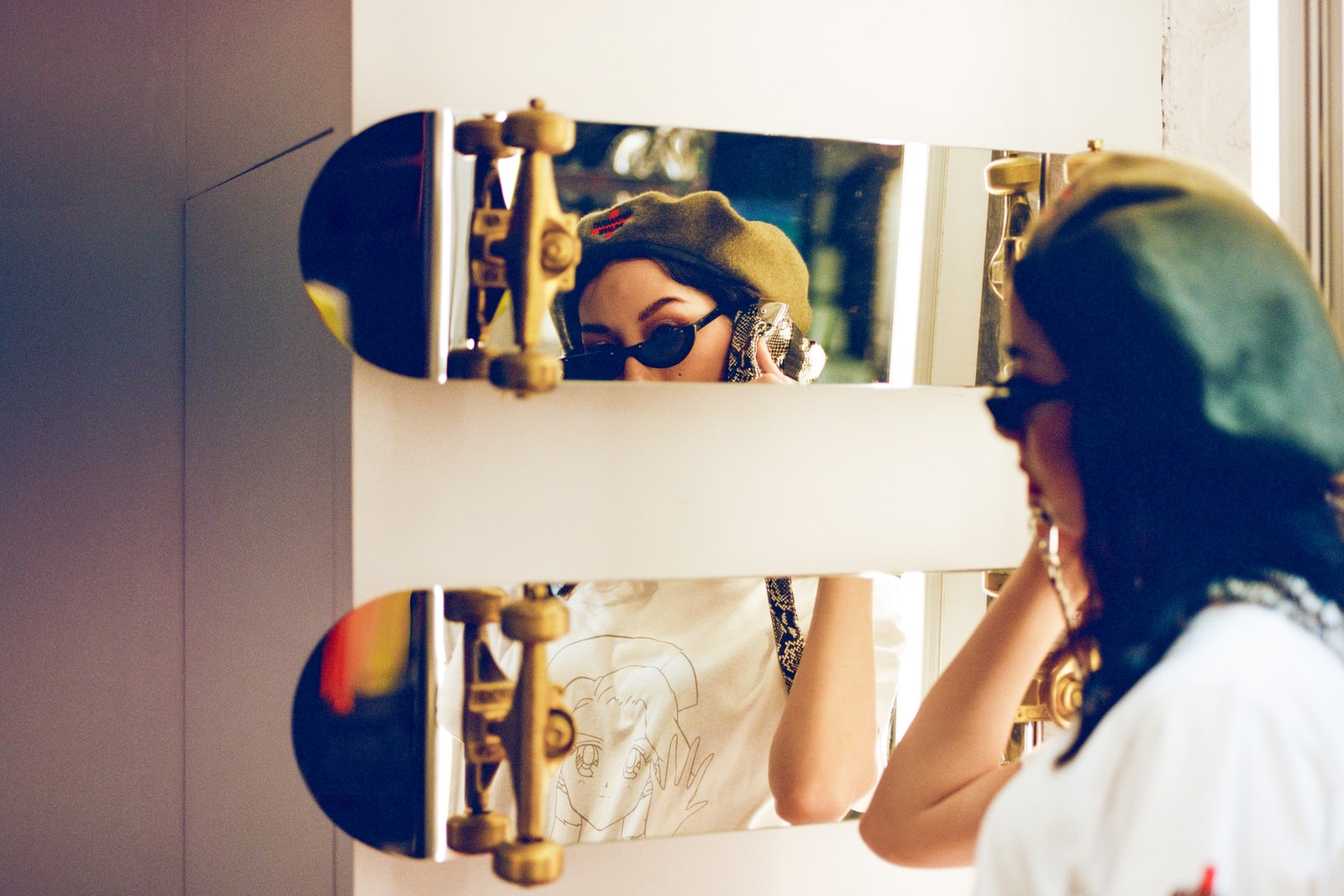 You're a buyer, model, stylist and influencer all at once – How do you manage to balance everything going on in your life?
Just like the name of my company NoLimitsFun, I typically don't work on projects that are not interesting at all. I have control over managing my time so I don't feel suffocated, and I don't have to do anything that isn't "fun."
Last question, what is your favorite thing to do in Taipei?
Before I had my son, I loved going to the club and listening to DJs play their music. These days, I'm often spending time exploring new interests with my son, activities we haven't done before, going to new restaurants and seeing different places – it's really all about always trying new things.
Photographer

Sean Marc Lee/@seanmarclee
Translator

Teresa Lam/Hypebae
Share this article