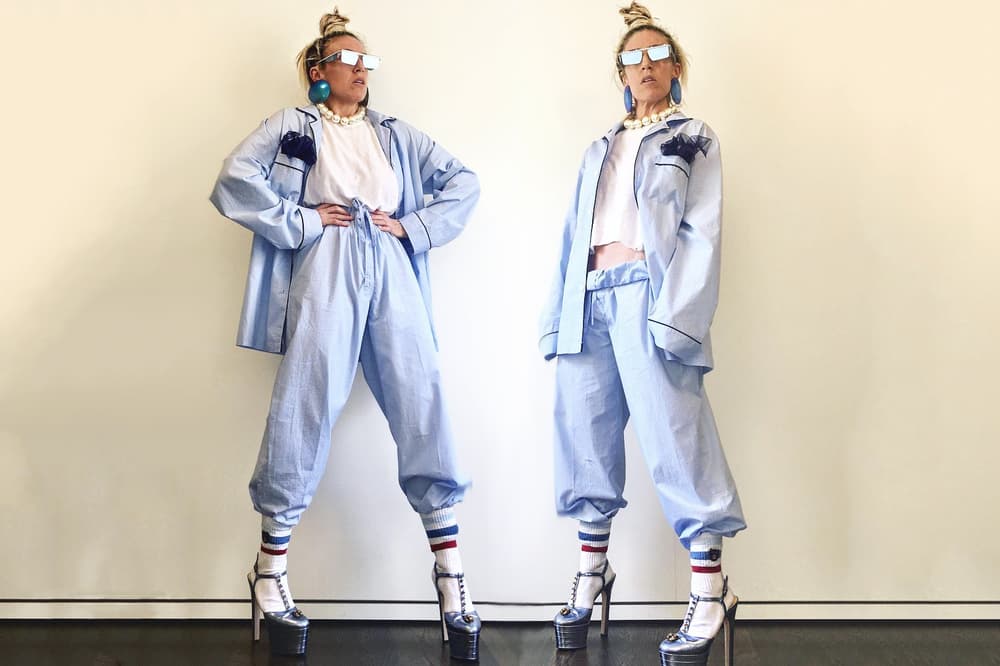 Fashion
Meet Marni Senofonte, the Stylist Behind Beyoncé's Most Iconic Looks
Her creativity knows no bounds.
Meet Marni Senofonte, the Stylist Behind Beyoncé's Most Iconic Looks
Her creativity knows no bounds.
She has styled the GOATS of our time. From Lauryn Hill and Diddy, to Jay-Z and Beyoncé, Marni Senofonte has created some of the most iconic and legendary imagery. Her vision behind the canary yellow gown from Lemonade and the Michael Jackson-inspired leather jacket and gold metal harness from Beyoncé's powerful performance at Super Bowl 50 continues to receive an unprecedented amount of attention – and rightfully so. Marni's creative vision exists in a space that knows no bounds.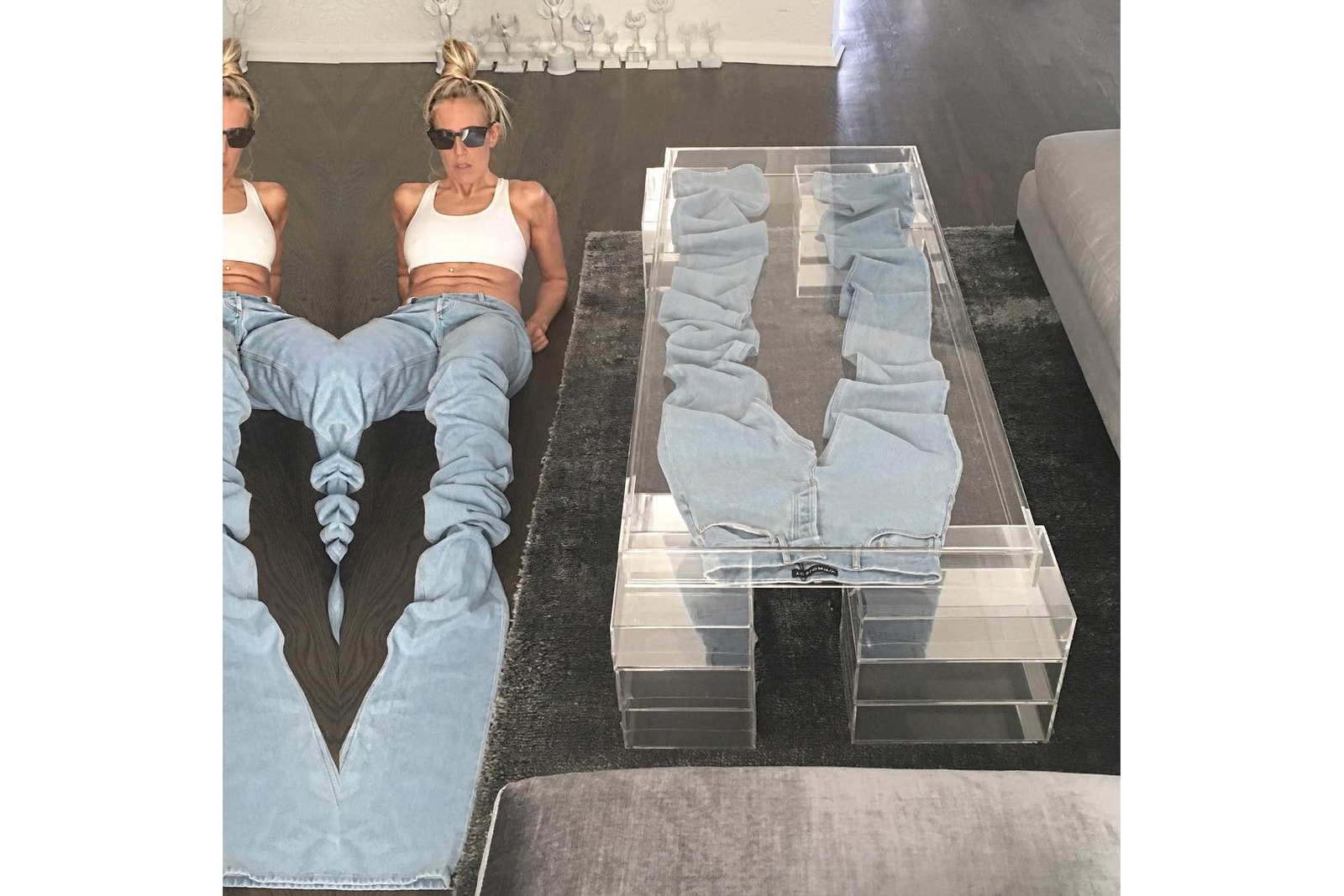 We see this first hand at the intersection between fashion and furniture as Marni gives us a glimpse into her home décor. The staple item in her brightly lit living room is a lucid coffee table housing a pair of crumpled, denim jeans. It immediately catches your attention because frankly, it is something you don't see when you walk into IKEA hoping to add a modern touch to your apartment. It is something that after two years of looking everywhere for something similar with no luck, Marni decided to do what she does best – make it herself.
"The inspiration was born from both frustration and necessity."
"The inspiration was born from both frustration and necessity," Marni tells HYPEBAE. "I was on/off the road for almost two years designing costumes and styling Beyoncé's Formation World Tour and Lemonade film, running in and out of a "furniture-less" home, and not an intentionally designed, super chic "furniture-less" home. I couldn't find any furniture I knew I wouldn't tire of."
Perhaps Marni is simply ahead of the trend. We'd never envisioned a transparent coffee table with a pair of jeans as a functioning piece of furniture, but then again, we didn't style Beyoncé's pregnancy announcement photo that has since been ranked the highest liked picture on Instagram in 2017. But with an aesthetic as bold as Marni's, why should her furniture be any different?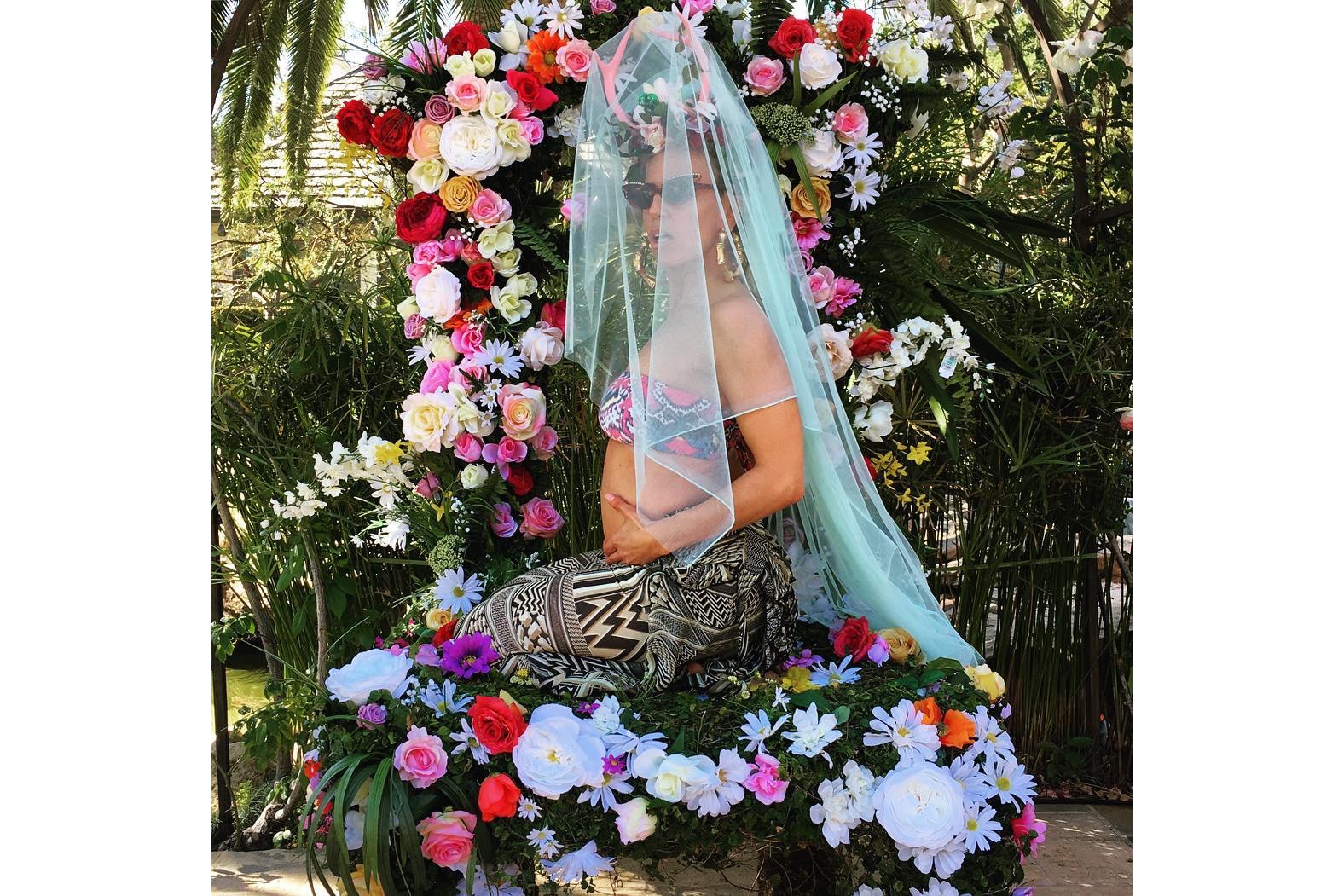 "I had a pair of these obscenely long Y/Project jeans which I wanted to frame and use as artwork somewhere in my home or studio – Which I do with many ready-to-wear items I purchase solely for that purpose," Marni explains. "My living room is a relatively small space already filled with a very large sofa, so the coffee table needed to be functional to all square feet of sitting space, but also had to somehow disappear."
What Marni created extends beyond wearable fashion and seamlessly maximizes the space in her home while simultaneously functioning as furniture that is not static, but can be ever-changing.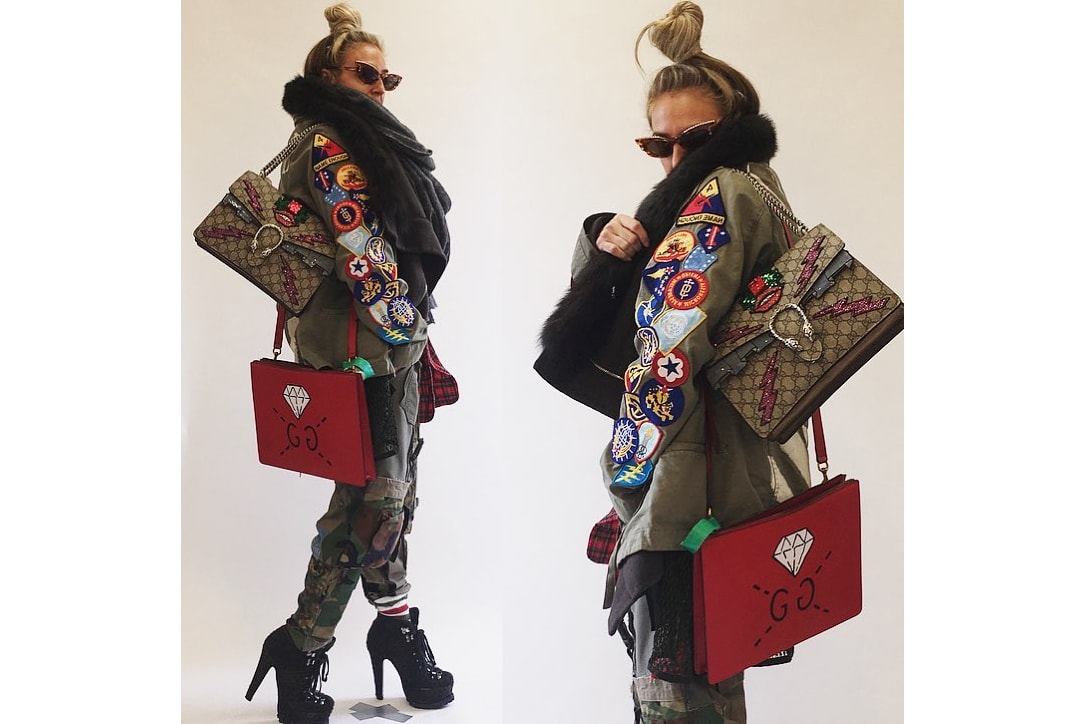 "I decided to make a lucite box the length of my sofa. I made the box so it could open and close like a gift box and the insides could be interchangeable. My idea was to have the table be my own little 'pop-up' venue where I can install new visuals as often as I'd like, kinda essential for someone like me."
Leave it to Marni to create her very own pop-up shop in her home. We can't wait to see what visual she'll add next. Make sure to check out Marni on Instagram, @marnixmarni.
Editor

Tora Northman
Image Credit

Instagram/@marnixmarni
---
Share this article