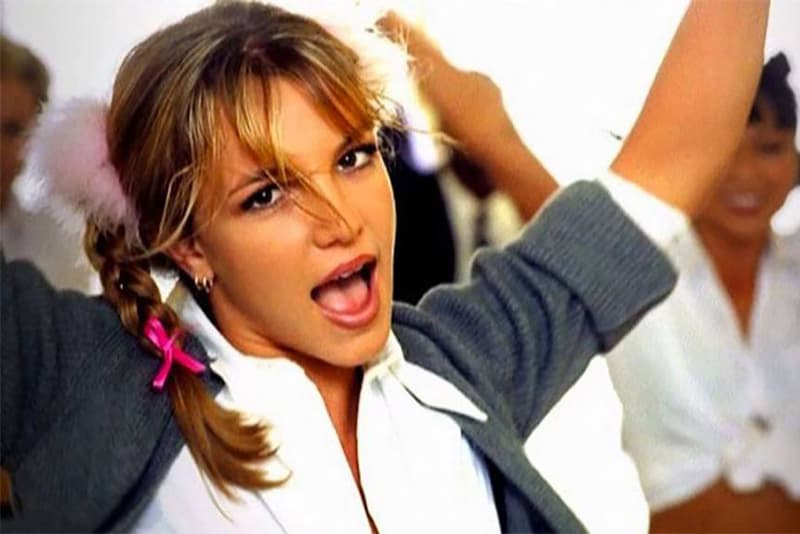 Culture
To Celebrate 20 Years of "...Baby One More Time," Here Are Britney Spears' Top 10 Music Videos
Which video will take first place?
To Celebrate 20 Years of "...Baby One More Time," Here Are Britney Spears' Top 10 Music Videos
Which video will take first place?
Britney Spears redefined pop music when she released her debut hit single, "…Baby One More Time," and it's somewhat controversial but totally iconic accompanying video, in 1998. Which, would you believe, just happens to be an astounding 20 years ago today. Over the past two decades, the pop princess has released a slew of hit songs, made some questionable fashion choices, hit rock bottom and clawed her way gracefully and tenaciously back to the top.
In celebration of the landmark occasion, YouTube Music has compiled a list of Britney's top 10 music video of all time. Hits from the past decade make up numbers 10 through 7, with "Criminal" taking 10th place (1.09 million views), "Circus" in 9th (1.12 million views), "Work B**ch" at 8 (1.16 million views) and "Gimme More" in 7th place (1.28 million views). The 6th place spot takes it back to Britney's first album, with the adorably innocent love song "Sometimes" garnering 1.44 million views, whilst 5th place belongs to the more uptempo "Make Me…" (1.50 million views). The ultra-catchy "Womanizer" sits in 4th place with 1.68 million views but the top three is, predictably, formed by some of Britney's most-loved songs and coincidentally, all of them also serve as major halloween outfit inspo.
"Oops!… I Did It Again" is in 3rd place with 2.35 million views, Britney's first single "…Baby One More Time" takes second with 2.88 million views but in the coveted top spot is "Toxic" with a whopping 4.4 million views. In related news, did you hear that Britney Spears was one of the highest-paid musicians of 2018?