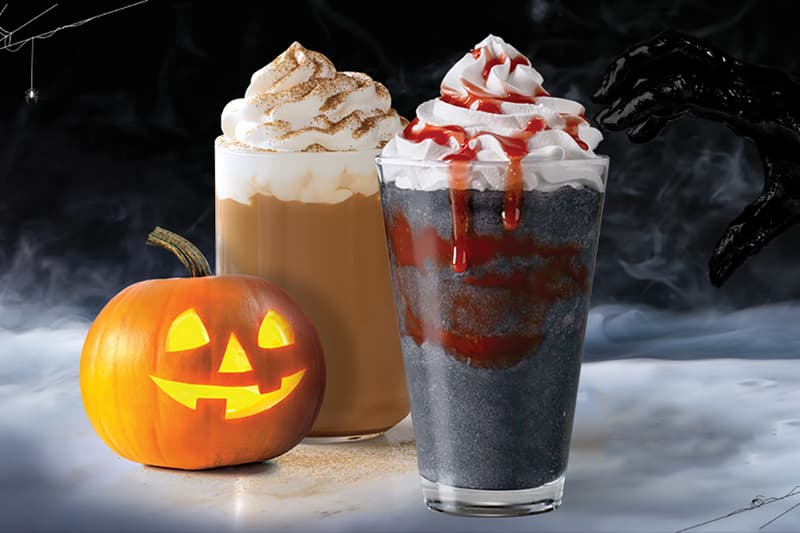 Here's Exactly What's Inside Starbucks' Charcoal Zombie Frappuccino
Try it… if you dare.
Following on from the Halloween-ready Vampire Frappuccino, Starbucks has dropped another spookily spectacular blended drink; the Zombie Frappuccino. Unlike the version of the same name that was unveiled last year, which had a green base formed of a caramel apple flavor, topped with purple "zombie brain" whipped cream, 2018's rendition takes on an eerie, deep black hue.
This milky Frappuccino consists of a red bean base that's blended with ice, and fragrant black sesame, which just so happens to give it that charcoal coloring. It's then topped off with a cloud of fluffy whipped cream that's drizzled with a blood-like red berry sauce. If you'd prefer to stick to classic autumnal drinks, there's also the ever-popular Pumpkin Spice Latte which you can bring a creepy edge to with Starbucks' Halloween-inspired selection of cakes.
Unfortunately, this limited-edition beverage is only available at Starbucks locations in Singapore until the end of the month. In related news, have you seen the witch and princess-themed Frappuccinos?
Share this article