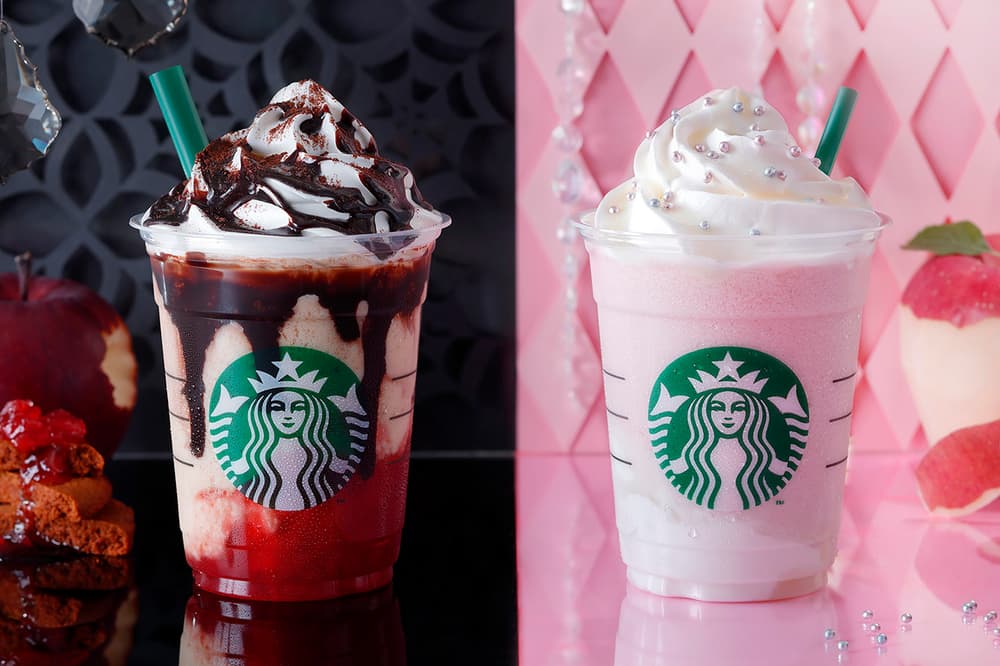 Food
Starbucks Just Released Witch and Princess-Themed Halloween Frappuccinos
Which one will you pick?
Starbucks Just Released Witch and Princess-Themed Halloween Frappuccinos
Which one will you pick?
October is well and truly underway and that means one thing; Halloween. Whether you love getting into the spooky spirit or not, there's no denying that come this time of year, everything is due a costume change. Never one to skip out on a theme, Starbucks has unveiled its seasonal offerings in the form of these Instagrammable Witch and Princess Frappuccinos.
Both limited-edition drinks consist of an apple base, true to the candy apple treat that's traditionally popular at this time of year. The Halloween Witch Frappuccino comprises of a bold red apple compote, layered with a crumbled caramel cookie that's blended with milk. Chocolate sauce is then swirled in, before the beverage is completed with whipped cream and more sauce on top. The Halloween Princess Frappuccino, as you may imagine, arrives in a cute pastel pink tone. This time, the apple compote base is fused with milk and white mocha sauce, giving it both that blush color and sweet flavor. Rounding off the drink is whipped cream and delicate, pearl-like sprinkles.
Starbucks has also produced witch and princess-inspired donuts, which you can pick up alongside the Frappuccinos at select locations in Japan through the rest of October. Take a closer look below and don't forget to check out these three new pink drinks, too.
Share this article