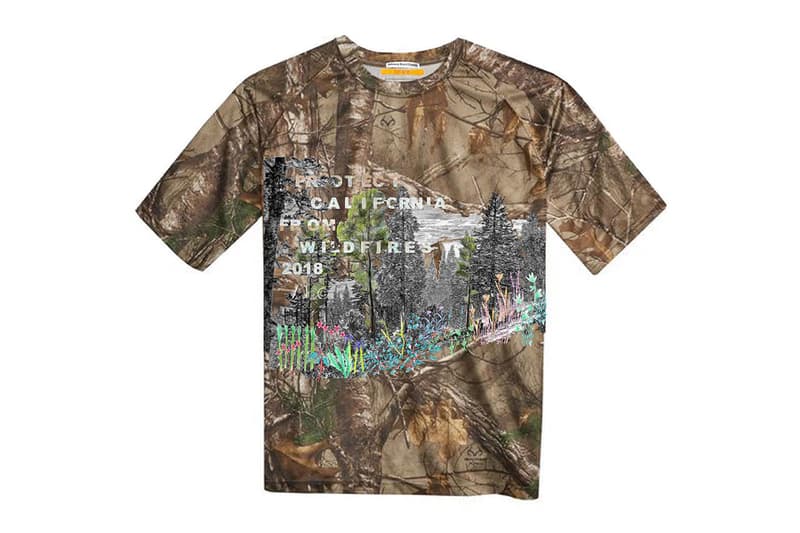 1 of 2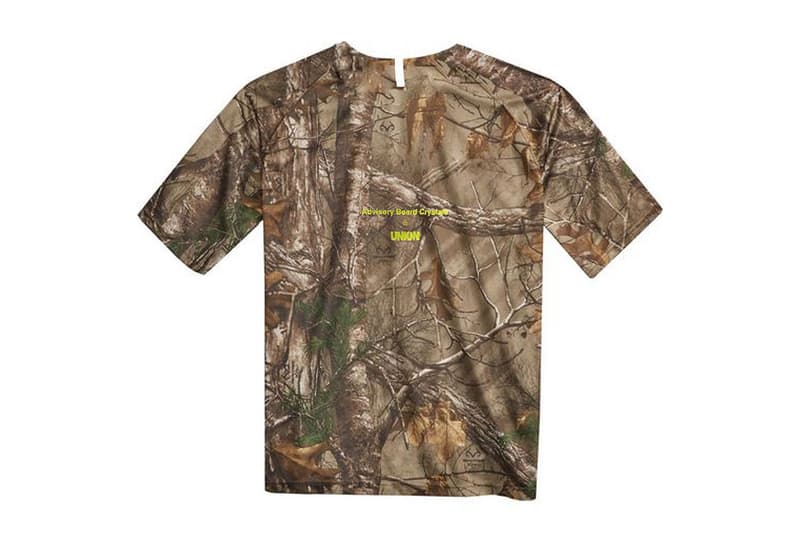 2 of 2
Fashion
Advisory Board Crystals & Union LA Are Aiding the Ongoing California Wildfires Together
All proceeds going to the LAFD Foundation.
Advisory Board Crystals & Union LA Are Aiding the Ongoing California Wildfires Together
All proceeds going to the LAFD Foundation.
There's no doubt you've missed the deadly, ongoing wildfires currently travelling across California this past week. The destructive fires have destroyed houses and taken many lives, and firefighters are still working to put an end to the scorching fires. To support and provide for the firefighters, Advisory Board Crystals and Union LA have teamed up to create a "Wildfire" T-shirt, from which all proceeds will go straight to the LAFD Foundation.
The tee sports an all-over camouflage graphic emblazoned with glitter text reading "PROTECT CALIFORNIA FROM WILDFIRES 2018." The shirt also sees nature motifs in vibrant colors, and is finished off with co-branding at the rear.
The shirt is currently available for pre-order on Advisory Board Crystal's website and if you're looking to support, you can donate to the LAFD Foundation here.
Share this article