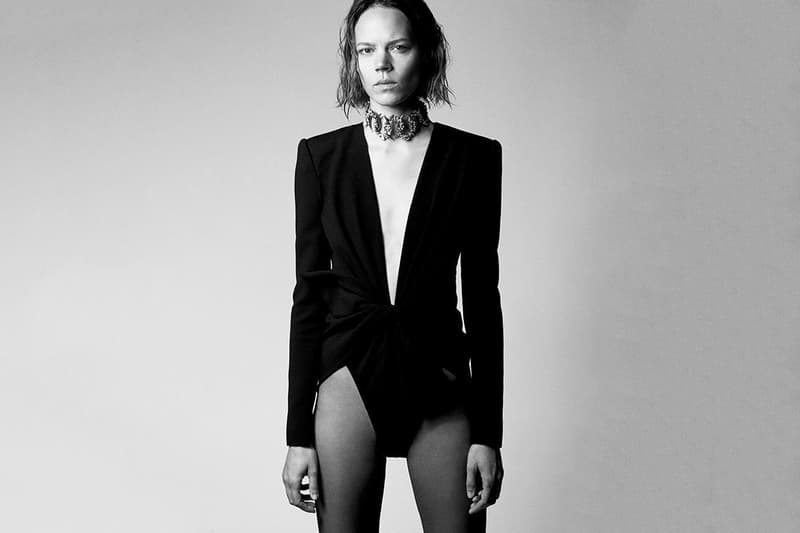 Saint Laurent Is Facing a Lawsuit From Denim Giant Levi's
Over a pocket tab.
Classic denim label Levi's has filed a lawsuit against the American branch of the luxury fashion house Saint Laurent. The Parisian fashion house has been accused of having "manufactured, promoted, and sold garments that infringe and dilute Levi's trademarks," specifically focusing on a pocket tab featured on its denim.
Levi's jeans classically features either a red, white or blue tab sporting the company logo, stitched into the right seam of the back pocket. According to the suit, the brand has used the feature since 1936, and claims it is to create a "sight identification of its products in a crowded denim market." In its latest collection, Saint Laurent is selling a pair of denim jeans which features a black tab at back,  which Levi's claims that the brand is "causing incalculable and irreparable damage to [Levi's] goodwill and diluting the capacity of its tab trademark to differentiate LEVI'S® products from others."
Levi's has been known for a long time to be a "trademark bully", and this lawsuit is not the brand's first. Despite operating in different sectors and selling at drastically different price points, Levi's claims that YSL's usage of the tab will confuse customers to think that the Saint Laurent pants are in collaboration with the denim giant, or directly linked to the brand.
Read more about the lawsuit over at The Fashion Law, and stay tuned as more information surfaces. Take a look at the tab in question below, and let us know in the comments what you think.