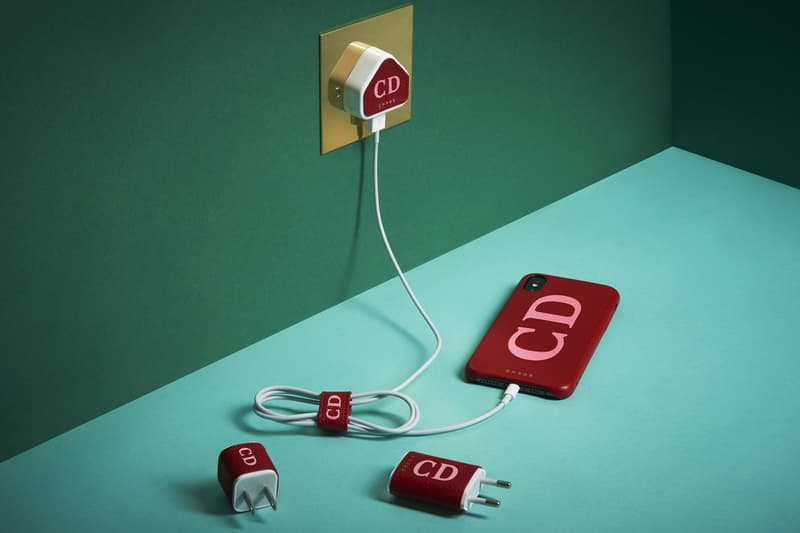 Tech
These Custom Leather Stickers Stop My Apple Accessories From Being Stolen
This week's "Editor's Pick" is one to deter all office thieves.
These Custom Leather Stickers Stop My Apple Accessories From Being Stolen
This week's "Editor's Pick" is one to deter all office thieves.
Pretty much all of you will share my struggle; losing my earphones or iPhone or Macbook charger – most frequently in the office – because of course, all of our tech accessories look the exact same (thanks, Apple!). Arguing with colleagues, housemates or friends on exactly whose lightening cable that is has become a painful, daily occurrence and we've all lost one too many costly items due to well, not being able to prove their ours.
Although I sometimes try to cover mine in stickers or scrawl my name across it with a Sharpie, London-based accessories brand CHAOS is elevating the game with its bespoke, customizable leather stickers. Made especially to fit certain devices, these sleek stickers both make you feel super-organized and sophisticated whilst also ensuring nobody can try to claim what's yours. Read on to find out more about this week's Editor's Pick and where you can find it.
WHAT IS IT: CHAOS Customized Leather Sticker
WHY IT'S WORTH THE HYPE: Let's face it, trying to get that charger your deskmate borrowed back is trickier than trying to organize a catch-up with your group of friends where everyone's free at the same time. CHAOS' customized stickers however, make it a breeze; it stops what can often be an awkward, accusatory situation and transforms it into a seamless, maybe even pleasant interaction – they're a conversation starter at the very least. Aside from that alone being an obvious bonus, the deerskin leather finish gives these stickers a luxurious, sleek feel and they're specifically designed to fit the dimensions of some of the most popular everyday tech accessories from Macbook or iPad chargers to AirPod cases.
You can choose from six different shades of leather and have up to two initials – or an initial and a symbol like a heart or a star embossed on in 15 colors. Each piece is also completed by CHAOS' text logo and gold-tone hardware – there's no way your stuff will go "missing" with these slick and stylish stickers adorning them.
WHERE YOU CAN FIND IT: You can choose and personalize stickers over at the CHAOS web store where prices start from $66 USD.
---
Share this article