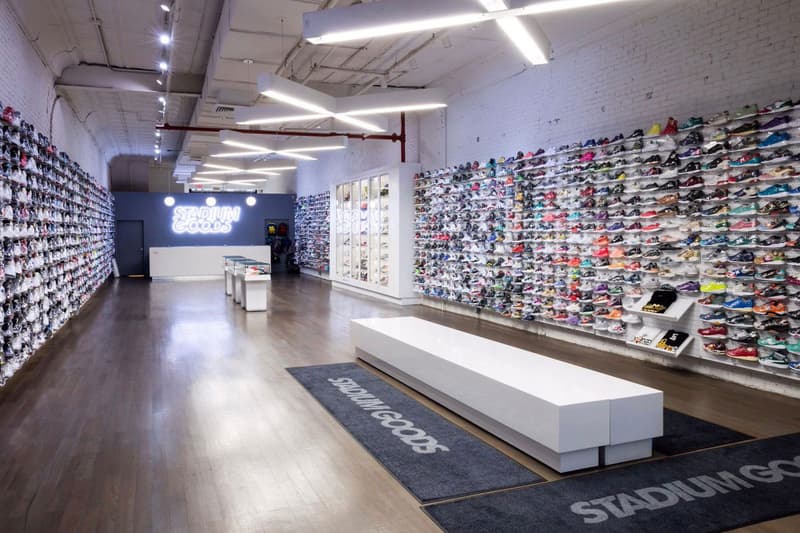 Footwear
Farfetch Acquires New York City's Stadium Goods for $250 Million USD
The high-end boutique ends the year on a high note.
Farfetch Acquires New York City's Stadium Goods for $250 Million USD
The high-end boutique ends the year on a high note.
Farfetch has acquired the New York City sneaker boutique Stadium Goods for $250 million. The staple storefront founded by John McPheters and Jed Stiller first opened its doors in SoHo back in 2015. Over the years, it has become a prime destination for reselling limited edition sneakers.
According to Business of Fashion, Stadium Goods and Farfetch partnered on a distribution deal back in April. After the acquisition deal is completed, the sneaker store's inventory will be available everywhere Farfetch's marketplace extends. The popular NYC destination for streetwear fanatics will continue to operate independently while utilizing the luxury fashion retailer's logistics and delivery capabilities.
By becoming the parent company of a well-respected store in the sneaker market, Farfetch looks to join the ever-growing industry. An official press release notes that the burgeoning premium sportswear market raked in $70 million USD in 2017 alone. Stadium Goods raised $4.6 million USD in January 2017 in Series A funding led by Forerunner Ventures. Notably, LVMH bought a minority stake in the business in February 2018.
Since the majority of Stadium Goods's sales take place online, the boutique has teamed up with larger digital retailers like Amazon and eBay in the past. The company saw a profit of $100 million USD in gross merchandise volume last year.
Stay tuned here as more details emerge.