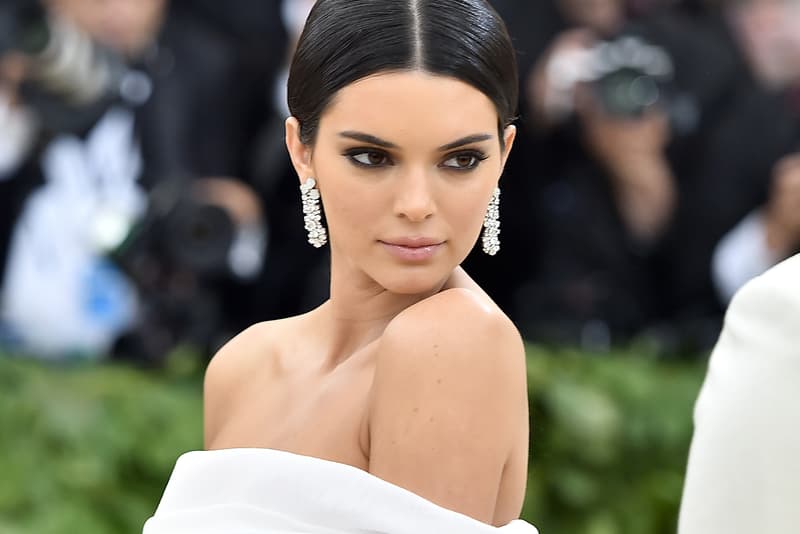 Culture
Kendall Jenner Is Named 'Forbes' Highest-Paid Model Again
In 2018, her earnings totaled $22.5 million USD.
Kendall Jenner Is Named 'Forbes' Highest-Paid Model Again
In 2018, her earnings totaled $22.5 million USD.
For the second year in a row, Kendall Jenner is crowned Forbes' highest-paid model, earning $22.5 million USD. In 2017, she edged out Gisele Bündchen, who had previously maintained her number one spot since 2002 and Chrissy Teigen. Jenner's 2018 earnings include contracts with adidas, Estée Lauder, Calvin Klein, though it should be noted younger sister Kylie Jenner pocketed $166.5 million USD thanks to Kylie Cosmetics.
The 2018 report saw to Karlie Kloss at $13 million USD and Teigen reprising her number three spot at $11.5 million USD. Following up is Rosie Huntington-Whitely, who tied with Teigen, and Gisele Bündchen. The Hadid sisters Gigi and Bella made the list at $9.5 and $8.5 million USD, respectively.
Take a look at the 10 highest-paid models below, who earned a cumulative $113 million USD.
Forbes Top 10 Highest-Paid Models

1. Kendall Jenner – $22.5 million USD
2. Karlie Kloss – $13 million USD
3. Chrissy Teigen – $11.5 million USD
3. Rosie Huntington-Whitely – $11.5 million USD
5. Gisele Bundchen – $10 million USD
5. Cara Delevingne – $10 million USD
7. Gigi Hadid – $9.5 million USD
8. Bella Hadid – $8.5 million USD
8. Joan Smalls – $8.5 million USD
10. Doutzen Kroes – $8 million USD
Share this article