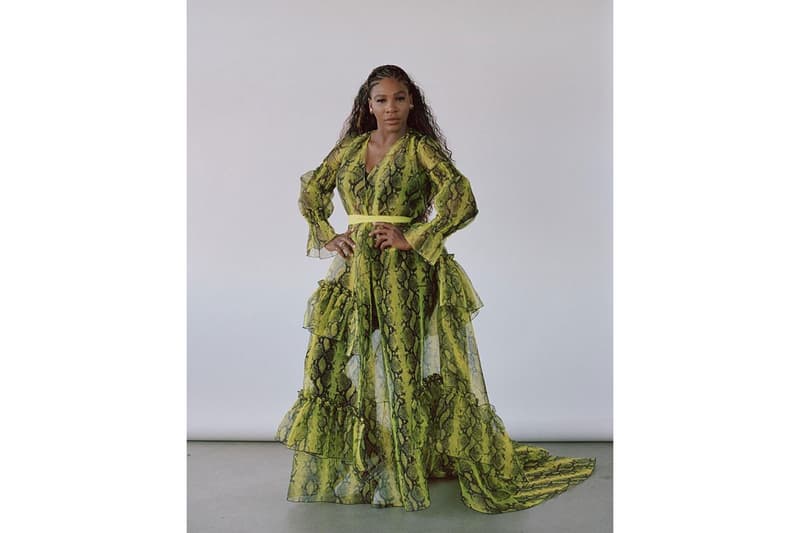 1 of 3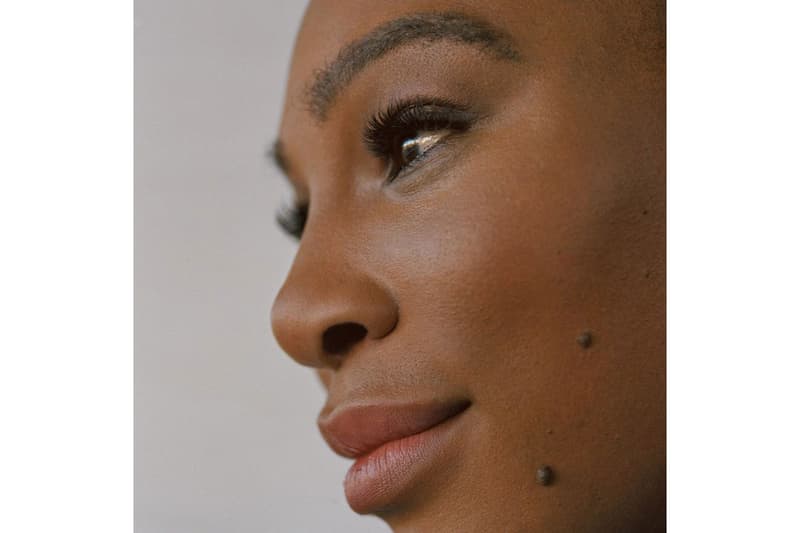 2 of 3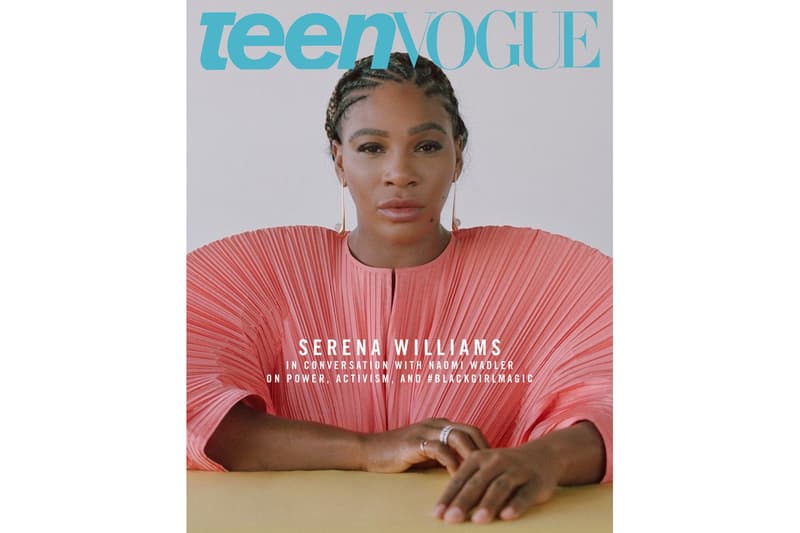 3 of 3
Culture
Serena Williams Sports an Off-White™ Gown in New 'Teen Vogue' Photo Spread
She also talks motherhood and Black Girl Magic in an intimate interview.
Serena Williams Sports an Off-White™ Gown in New 'Teen Vogue' Photo Spread
She also talks motherhood and Black Girl Magic in an intimate interview.
Teen Vogue has tapped tennis champion Serena Williams as its December 2018 cover star. The magazine's new editor-in-chief Lindsay Peoples Wagner sat down for an interview with Williams and 11-year-old activist Naomi Wadler to talk motherhood, career balance and Black Girl Magic. For the feature's photo spread Serena sports a python-print gown from Off-White™. She pairs the sheer frock with leggings from her new fashion line and Nike's Classic Cortez in white.
In the roundtable interview Williams shares that between her tennis training and running her business ventures life can be a bit hectic:
"Honestly, I don't know. I go to bed every night thinking, How did I get through this day? I'm sure a lot of people out there can relate, right? It's like, this day is over, it's 10 o'clock, I got through it. How did that happen? That's kind of how I am. Between… I just started training. Yes, I'm still playing. Now I'm training on top of running this fashion company, on top of being a full-time mom. I'm super hands-on as a mom. I just take it as it is and realize that everyone goes through the same thing."
She goes on to share that being confident is something she is constantly striving although she doesn't always achieve it:
"I think it's really important to realize that no day is going to be perfect. For me, that's really hard because I strive for perfection, and I feel like everything I do has to be great and has to be perfect, because I am a true perfectionist. But that's impossible. That's not reasonable. Then I realize that, OK, I had a rough day today, let's do something to make it better tomorrow. I think it's important to expect to have some really rough times when you're going through something, but always know that you can overcome it."
The trio talk more about future goals and creating community in the full interview. Peep the full feature at Teen Vogue and enjoy the photos above shot by Ronan McKenzie.
Share this article