Raf Simons Officially Exits Calvin Klein
After less than two years since his debut at the brand, the designer has stepped down.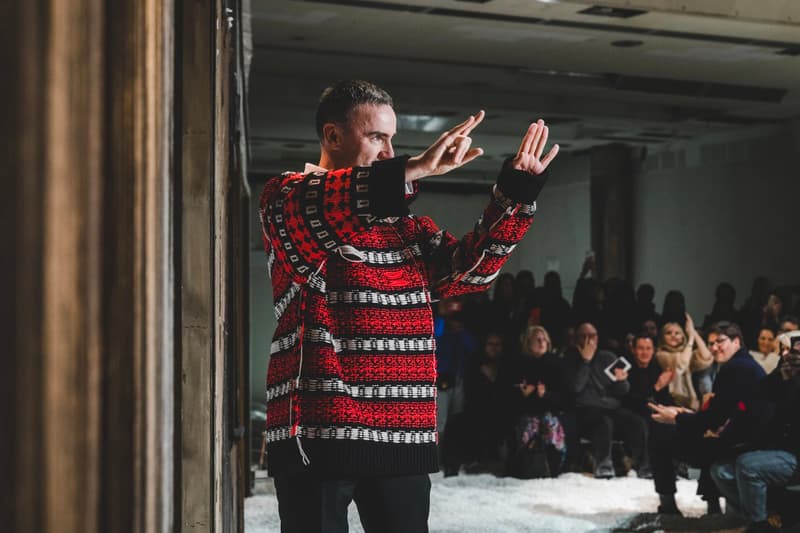 Raf Simons has stepped down from Calvin Klein as its chief creative officer. As the Business of Fashion reports on Friday, the Belgian designer has departed from the American label eight months earlier than when his contract was supposed to end.
The brand is quoted in a statement:
"Both parties have amicably decided to part ways after Calvin Klein Inc. decided on a new brand direction which differs from Simons's creative vision."
Simons' exit comes less than two years after his debut at Calvin Klein, but that is not all unexpected. In November, Calvin Klein's parent company PVH Corp publicly expressed its frustrations with the brand's third-quarter sales performance, according to WWD. Despite being well-received within the industry — Simons was honored the Womenswear Designer of the Year at the CFDA Awards this year — both his 205W39NYC line and recent denim collection were called out by PVH chairman and chief executive Manny Chirico for their shortcomings, like being "too skewed toward the 'high-fashion' consumer."
"We're working on fixing this fashion miss, and we believe that our CK Jeans offering will be much more commercial and fashion-right beginning in 2019," said Emanuel Chirico, Chief Executive Officer of PVH.
It is reported that Calvin Klein will not be presenting a runway show in February during the Fall/Winter 2019 Fashion Month circuit. Simons' final CALVIN KLEIN 205W39NYC collection, designed for the Spring/Summer 2019 season, was filled with references to movies including The Graduate and Jaws.
Stay tuned as we learn more about Raf Simons and Calvin Klein's next moves.