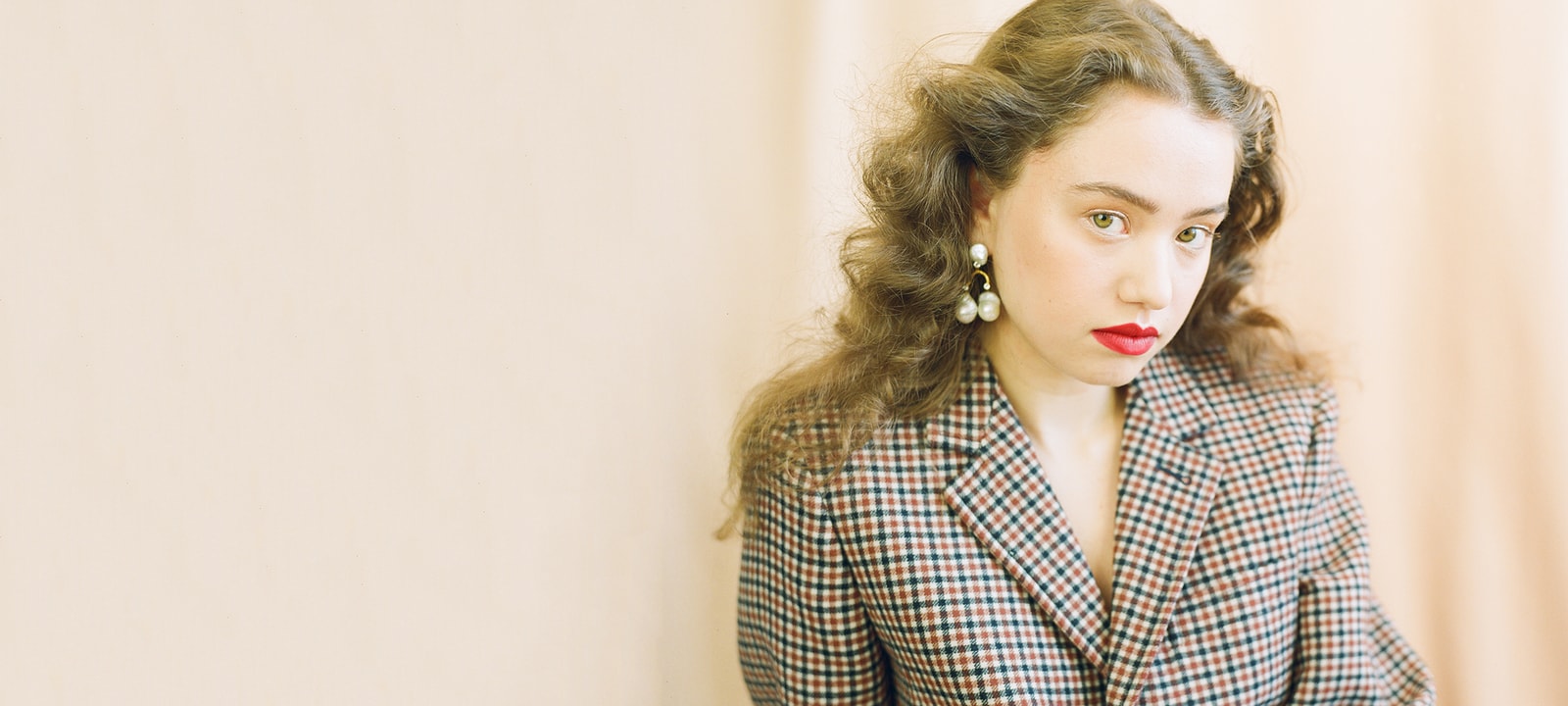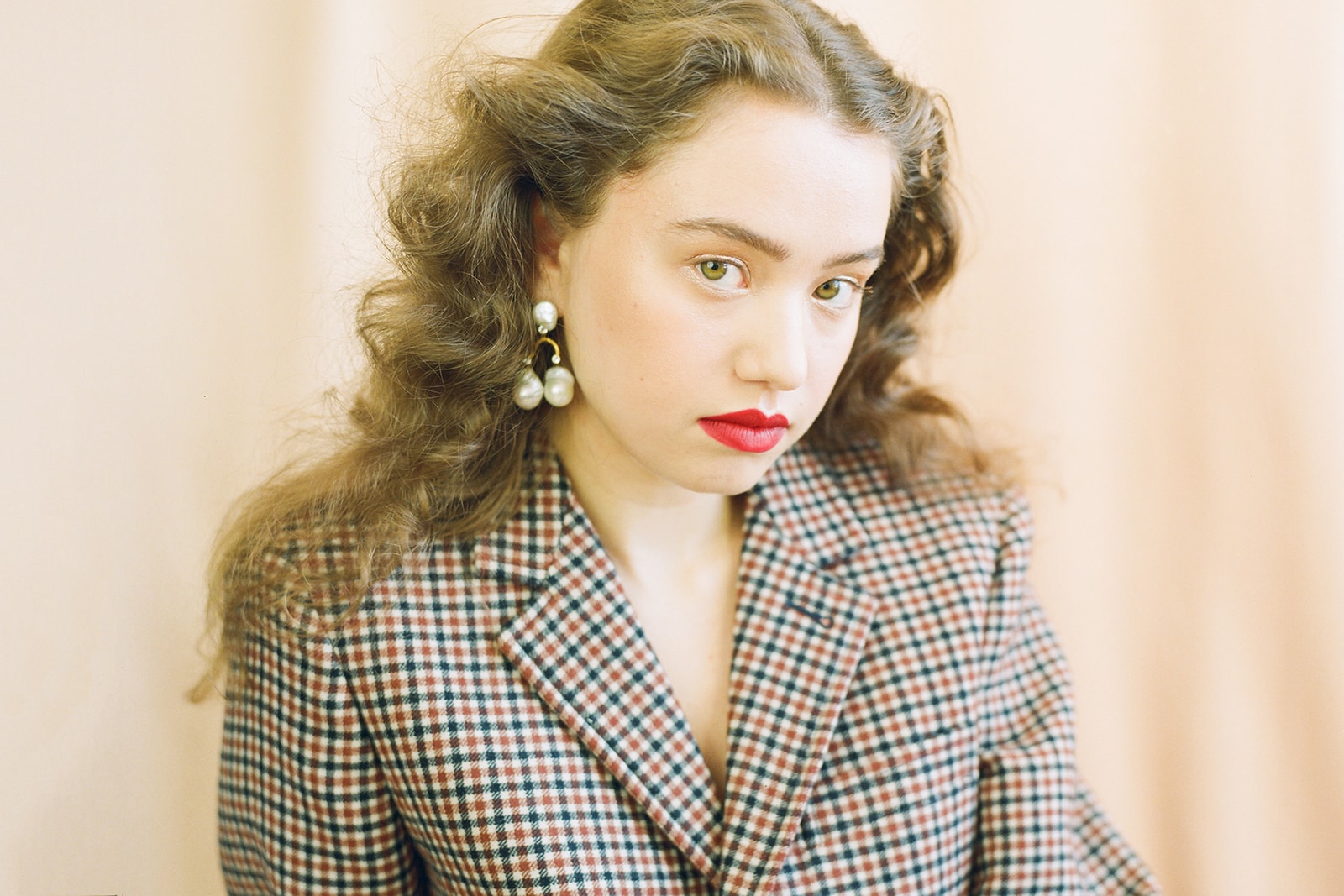 Emilija Baranac Reflects on Her Busiest Acting Year Yet
After 'To All the Boys I've Loved Before,' the actress now stars in our holiday-themed beauty editorial.
For Emilija Baranac, the year of 2018 marks a particularly memorable chapter in her acting career. In addition to appearing in Riverdale as the ill-fated character Midge Klump, the 24-year-old has also played alongside Lana Condor and Noah Centineo in To All the Boys I've Loved Before, the Netflix hit that has been re-watched by fans so many times that it has eventually landed a much-requested sequel.
Speaking of the romantic comedy, Baranac, who portrays Peter Kavinsky's ex-girlfriend Genevieve, tells us that it is the process of learning and growing in the company of other creatives rather than the final product that she finds the the most rewarding about her job.
As she plays dress-up for our Holiday 2018 beauty editorial, the budding star recounts how she discovered her love for acting at a young age, while also sharing her ambitions, offscreen hobbies as well as her favorite show to binge-watch on Netflix (spoiler alert: it's not what you'd expect). Read our entire interview below.
For tips on how to recreate Baranac's makeup looks, head to @hypebaebeauty on Instagram.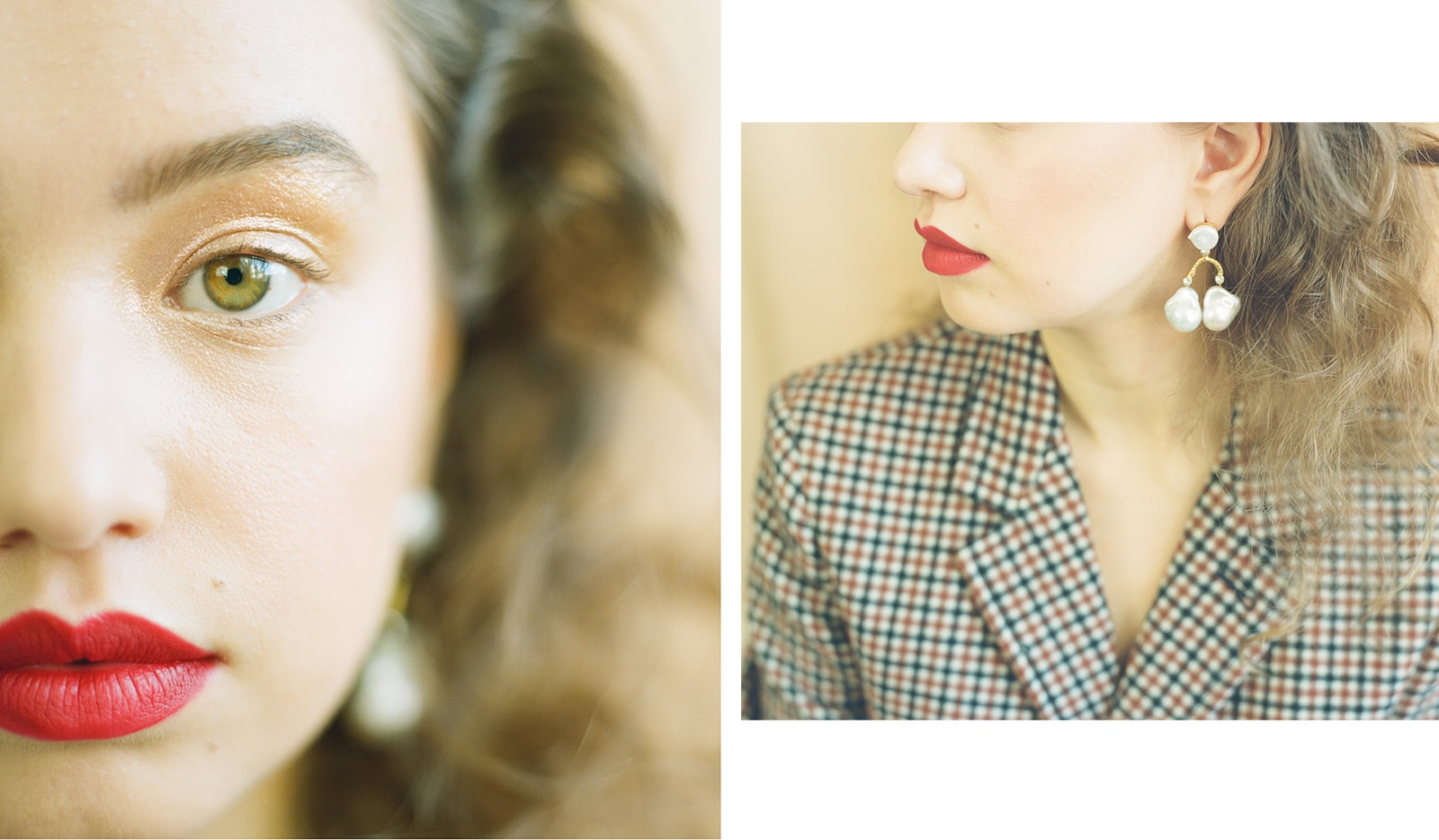 How did you initially get into acting?
Although I was born in Canada, I knew very little English growing up as we only spoke Serbian in my household. When I started elementary school, I was quite shy because I couldn't communicate with others, and even when I finally learned English I remained very shy. In an effort to get me out of my shell, my parents decided to put me into acting classes and coincidentally, I adored it. My parents decided to get me an acting agent when I was around nine years old and that's when my love for acting became a little more formal.
You're introduced to audiences everywhere this year because of the hugely popular movie To All the Boys I've Loved Before and Season 2 of Riverdale. Looking back, what are you the most grateful for this past year?
Any and all of the opportunities that have been presented my way. Even if some of them didn't work out in the end, I feel extremely grateful that I was even presented the opportunities.
What are the best lessons you've learned from being on set of those productions?
To enjoy the process. I believe there is too much emphasis put on results and showcasing the end product publicly. There is a tendency to glamourize the work we put into our art, and I've learned that what excites me the most about being an actor is the process. Even if a day on set might be slightly slow, I think it's important to find joy in those moments — like holy sh*t I'm on set, I'm working, I'm surrounded by various creatives — how cool! The best things in life take time so [we] may as well enjoy the ride.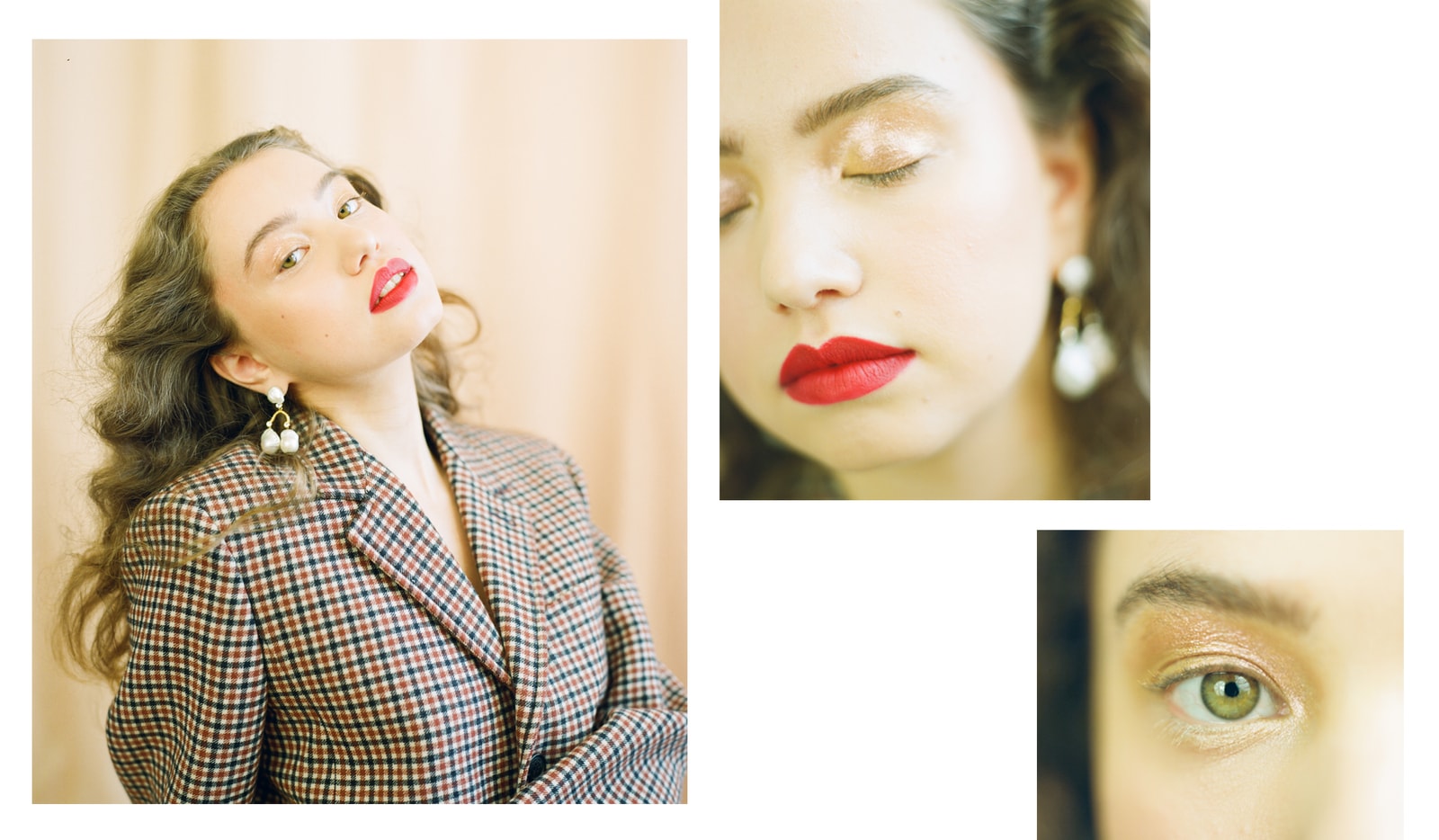 Balenciaga blazer, Céline earrings.
Emilija also wears Chantecaille Luminescent Eye Shade in "Sole" with Glossier Lidstar in "Moon," NARS Velvet Matte Lip Pencil in "Cruella," Chanel Rouge Allure Velvet Extrême in "Épitome," MAC Pigment in "Basic Red" and Shiseido Minimalist WhippedPowder Blush in "Sonoya."
How do you wish to evolve as an actor? Are there any genres that you're particularly interested in?
I hope I can find the strength to be myself and feel okay with vulnerability — which can be tough, even on a daily basis. But if I can be authentic in my personal life then I truly believe my work will benefit. I'd like to evolve into an actor that lives their life unabashedly. I have been dying to work on a sci-fi film like Blade Runner or Ex Machina.
What are some projects that fans could expect to see from you next year?
I don't wish to give too much away but they can expect to see me in a wider range of roles.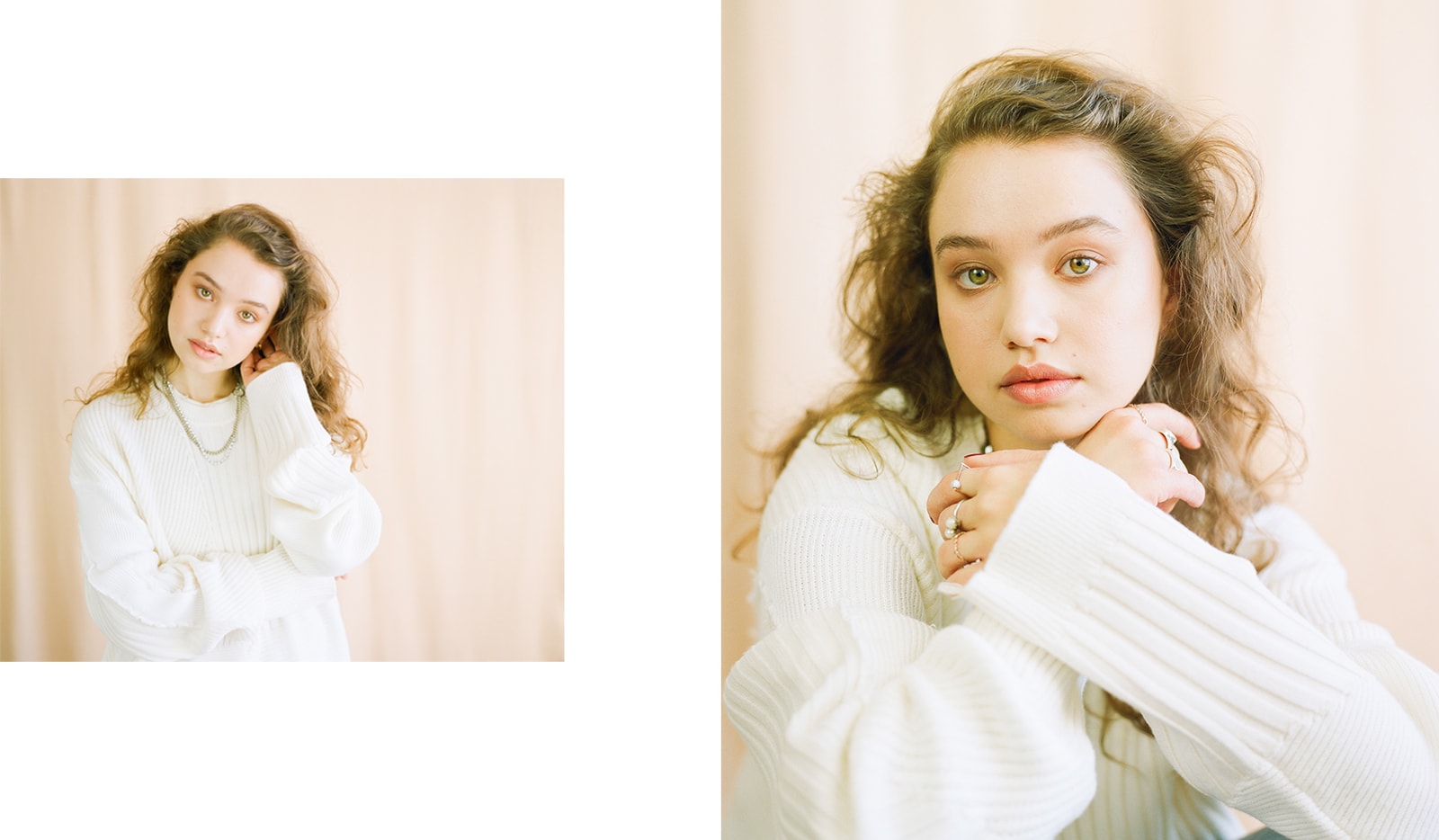 What is your idea of a cozy holiday?
Cuddled up in bed with as many layers of blankets, a coffee in hand and binge-watching Terrace House.
What are some of your all-time favorite Christmas movies?
The Grinch with Jim Carrey is my all-time favorite. It reminds me of my childhood and how hard I used to laugh, even though I think I had the chickenpox when I first watched it… nonetheless it was enjoyable. I remember acting out the slow-motion part where the Grinch realizes the car he stole is about to explode shortly after crashing it in to a fire hydrant, so he starts running and then lunges forward — it was all very dramatic and so very fun.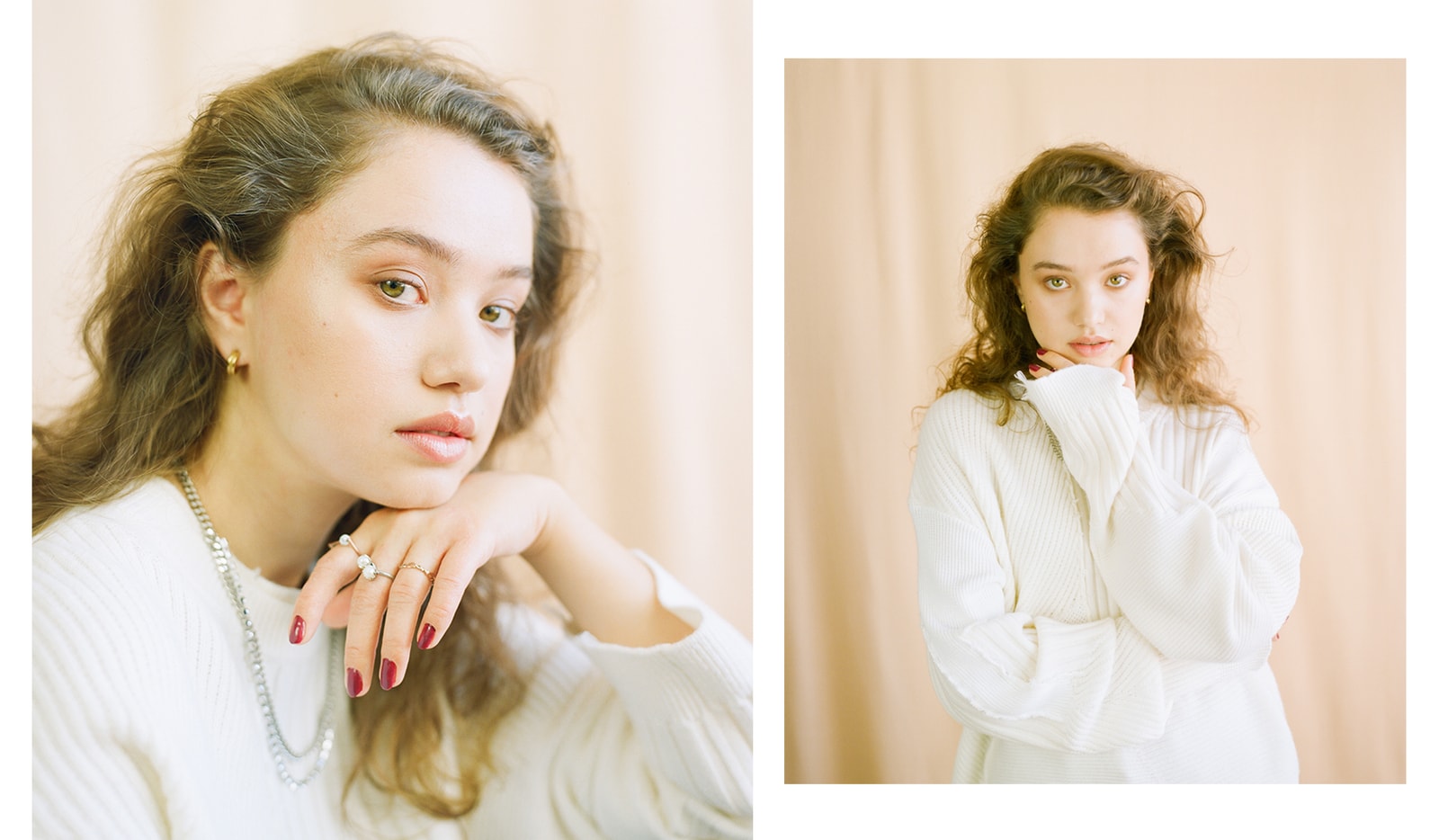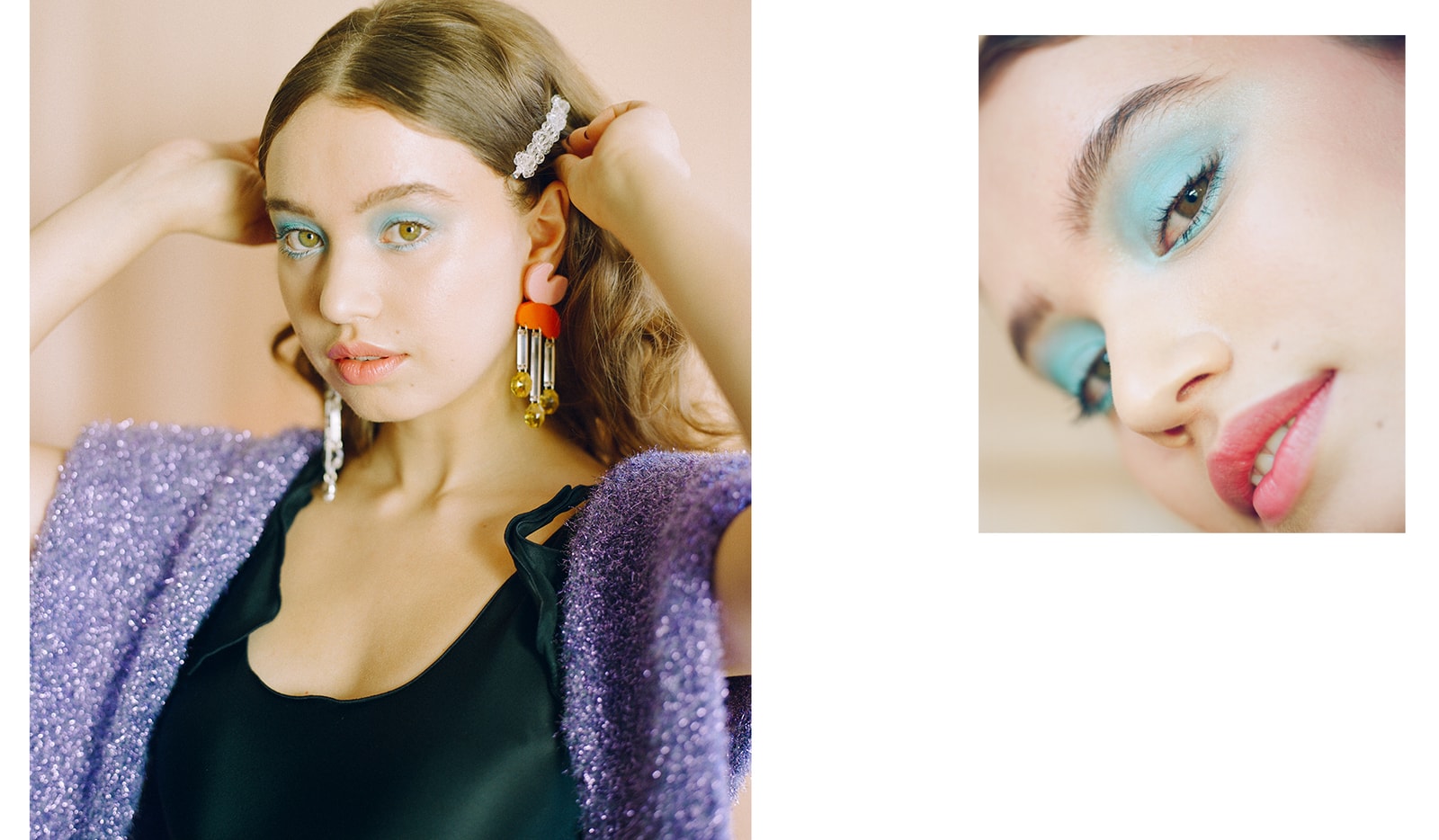 When it comes to makeup, would you describe yourself as someone who's experimental? Or do you prefer the "less is more" approach?
I am not naturally gifted at doing makeup or hair so I tend to keep it natural for the most part. My skin is very sensitive as well, so I prefer to wear less makeup to prevent irritation. However, if I'm up to it sometimes I will experiment. For example, when I used to work in retail I wore bright blue lipstick, which may have been my boldest look to date.
What are some fashion items and beauty products that you're excited to break out for the holidays?
Chunky sweaters, coats and jackets, and lots of moisturizer. My skin is so unhappy in the winter — thanks, eczema — so I have to give it some extra loving.
What are some of your favorite pastimes when you're offscreen?
I love learning new skills. Over the summer I took a photography class which was an enjoyable way get the creative juices flowing. Earlier this year, I went to Japan for the first time and fell in love with the culture. Right now I'm determined to learn Japanese so that the next time I visit Japan I can navigate myself around. I just finished my first Japanese class as a matter of fact.