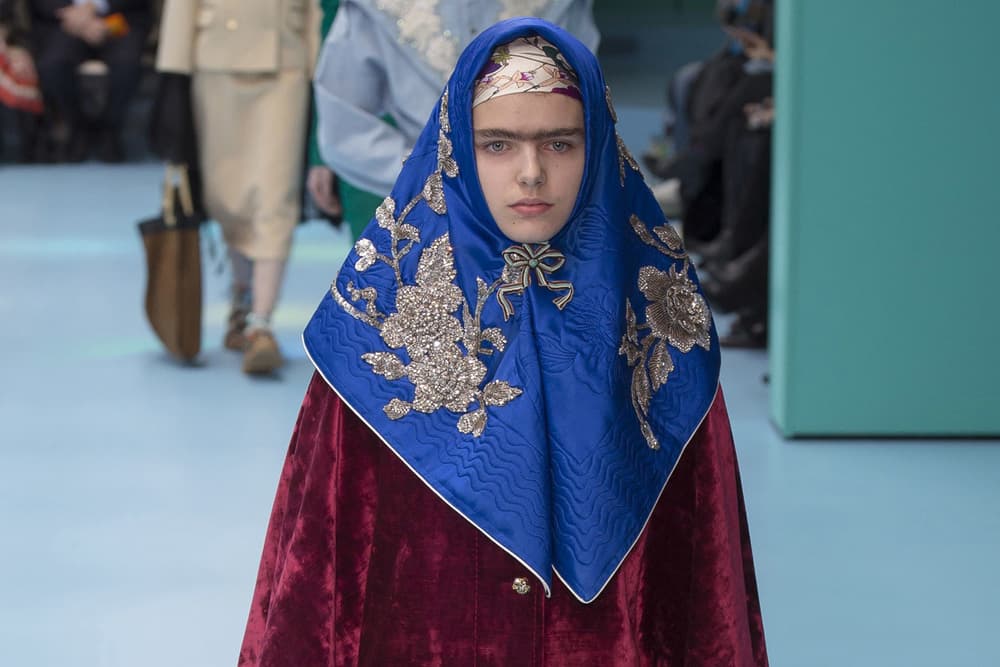 Fashion
Gucci Is Under Fire for Sending Models Down the Runway in Turbans
Users took to social media to share their thoughts.
Gucci Is Under Fire for Sending Models Down the Runway in Turbans
Users took to social media to share their thoughts.
Gucci's Fall/Winter 2018 show earlier this week at Milan Fashion Week made headlines over its multi-colored statement piece and miniature dragons. But the brand was also slammed over social media for including models in accessories that are strikingly similar to Sikh turbans and hijabs.
Avan Jogia, an actor and singer, took to Twitter to express his thoughts on what he believed was cultural appropriation. He tweeted, "Yo.. @gucci… I mess with you guys… but this isn't a good look for you… could you not find a brown model?" The tweet sparked a debate in the comments, in which users shared that the inclusion of turbans in the show wasn't respectful towards Sikhism. Other Twitter users shared the discrimination witnessed firsthand by Sikhs. Jogia later wrote: "We get torn down for our things, only to find them on the runway. It hurts."
Photographer Faiyaz Kolia shared in an interview with INDIE Magazine: "Gucci got to pick and choose from cultural imagery all the things that are aligned to their 'fantasy' narrative without any consequences," speaking directly to the lack of regard the fashion house may have had in regards to seeking inspiration from different cultures.
---
Share this article