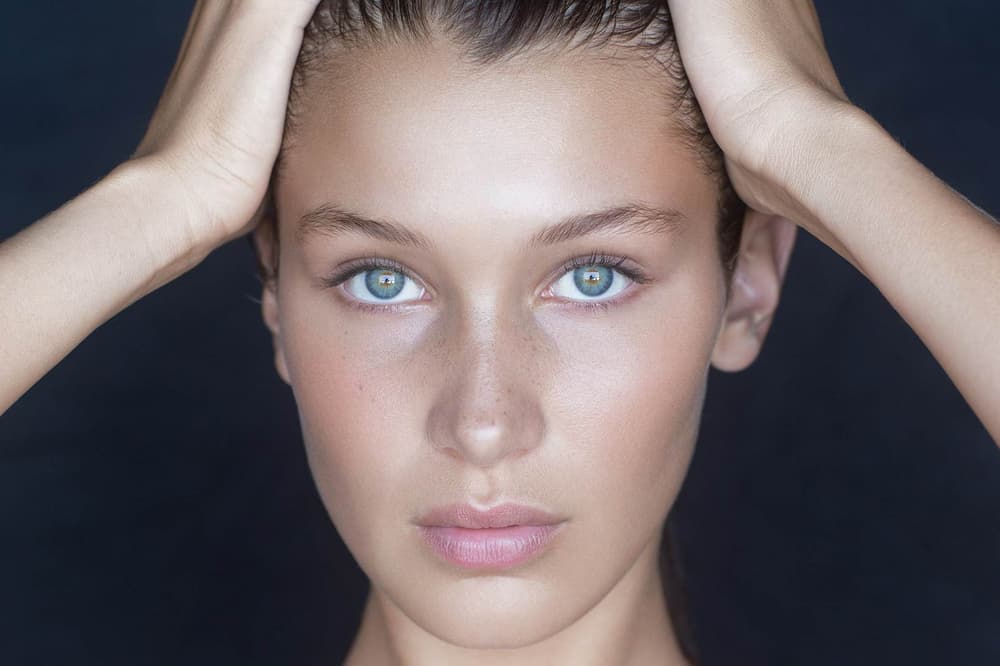 Beauty
How to Get Fresh Off-Duty Model Makeup in Five Easy Steps
Take the runway beat to the street.
How to Get Fresh Off-Duty Model Makeup in Five Easy Steps
Take the runway beat to the street.
Fashion month is well on its way and we are wondering how the models do it all. Ladies have to rehearse for shows, attending fittings and then finally strut the runway exuding all the confidence in the world. With schedules like that, it's no wonder that some of the best makeup artists are actually models who picked up a thing or two on the job.
To achieve that glowy off-duty makeup look often spotted on models like Duckie Thot and Bella Hadid we created a simple five-step guide to a camera-ready face.
"Perfect" Skin
Your skin doesn't have to be perfect but it has to look like it is. The key to setting yourself up for success is having a glowy base and even an even skin tone. Begin with MAC's all-in-one Strobe Cream which is a moisturizer and highlighter. Iridescent particles help boost the look of dull skin and provides a fresh layer. Top this with NARS' Sheer Glow foundation which is both lightweight and breathable. A healthy-looking complexion is the first step in faking a full night of sleep. Don't be afraid to build coverage over any breakouts, or acne scars too.
Groomed Brows
A good set of eyebrows is all you really need to get away with minimal makeup. Use a creamy brow pencil like NYX's Micro Brow which will help fill in sparse areas and provide arch lift. You don't have to be a professional to follow the natural shape of your eyebrow, and gently brush to distribute the product. Those who can't be bothered should check out Glossier's cult-favorite Boy Brow which tames the eyebrows in one swipe.
Mascara Is a Must
You'd be amazed at what a little bit of mascara can do for a simple look. Plump and lifted eyelashes make the eyes look more alert and larger  — who wouldn't want that? You can choose any one you prefer but the real magic is in your application technique. Our favorites include Too Faced's Better Than Sex and Maybelline's Colossal Big Shot. Beginning at the base of your lashes, it's important that you lift up and swipe the product through the length of the hairs to optimize the volume. Full, perky eyelashes will make a world of difference your face.
Use Your Contour Shade As Eyeshadow
If you want to look like a model contouring is almost mandatory. High cheekbones and sculpted jawlines don't run in everyone's family so we must fake until we make it. Fenty Beauty's Match Stix are the perfect multi-purpose products that can help you add some dimension to your face. Like Jordyn Woods suggested, applying the stix in a "3" formation allows for you to reduce forehead size and slim your side profile. When that's done use your finger to blend a bit of the product on your eyelids to create a quick sultry eye.
Subtle Lip
Whether you're a gloss or a matte girl, some type of lippie is a must. Matte options include Lime Crime's Plushies which arrive in twelve shades that are meant to accent your natural lips. Those who need a glossy finish should try Dose of Colors' Stay Glossy – its formula will last all day without stick. For both options, it's important to use a color that is close to your own lip shade to accent your natural features.
---
Share this article