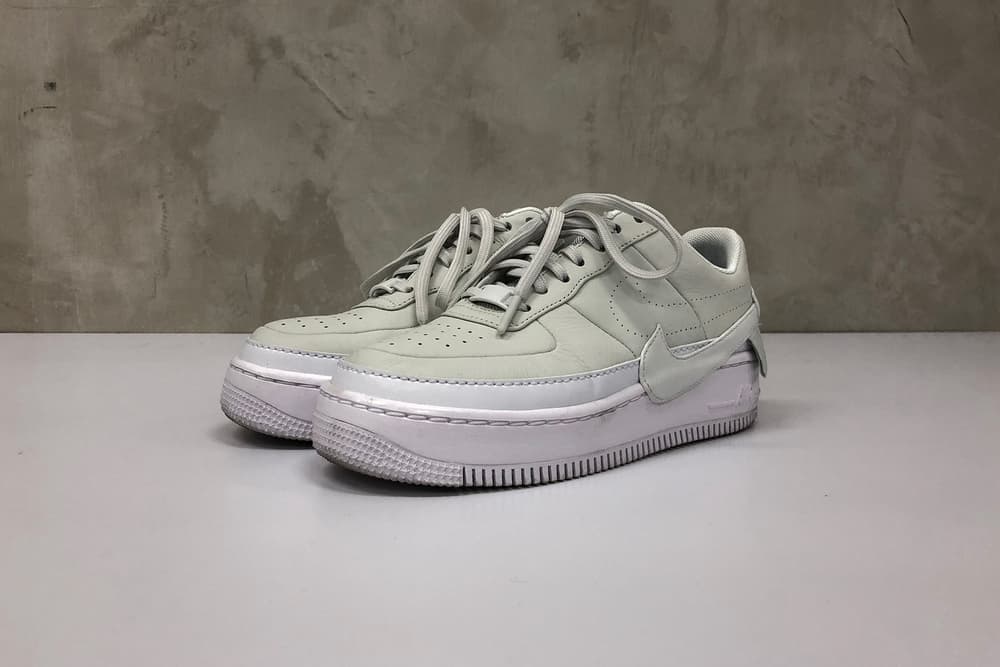 1 of 4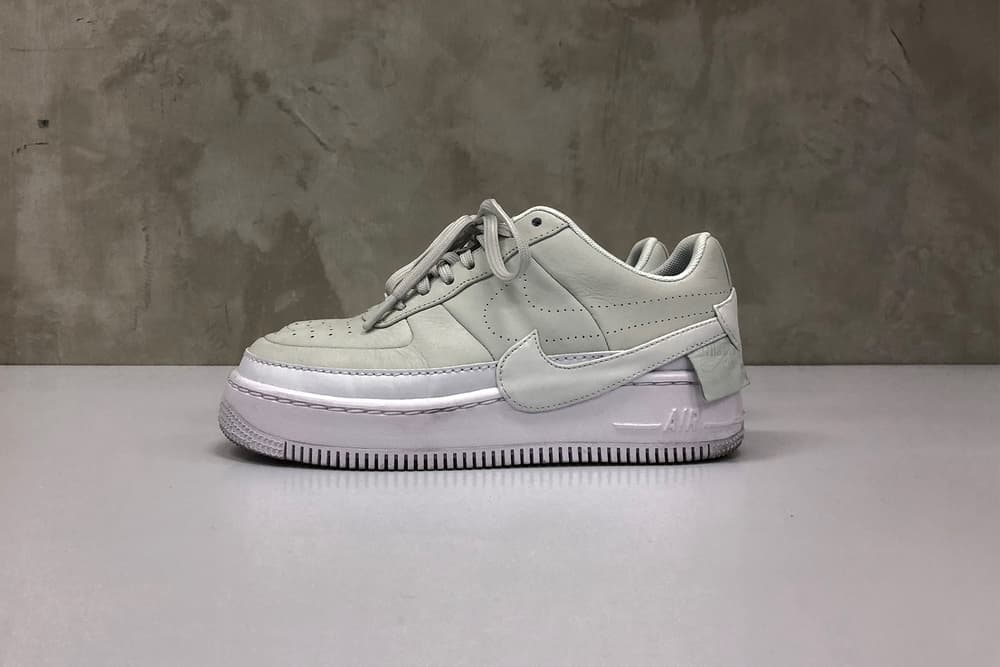 2 of 4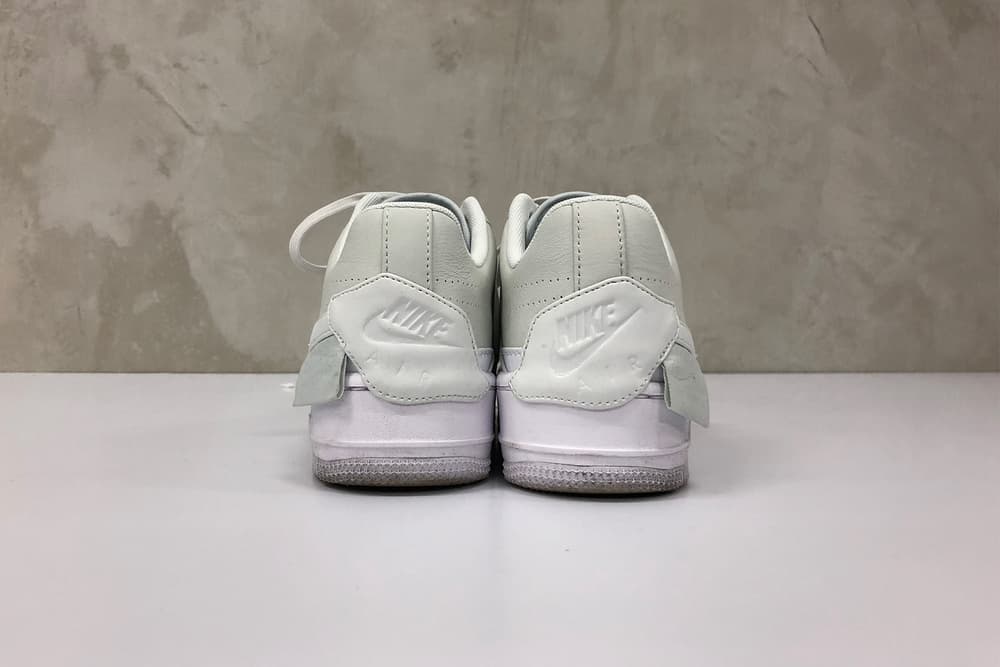 3 of 4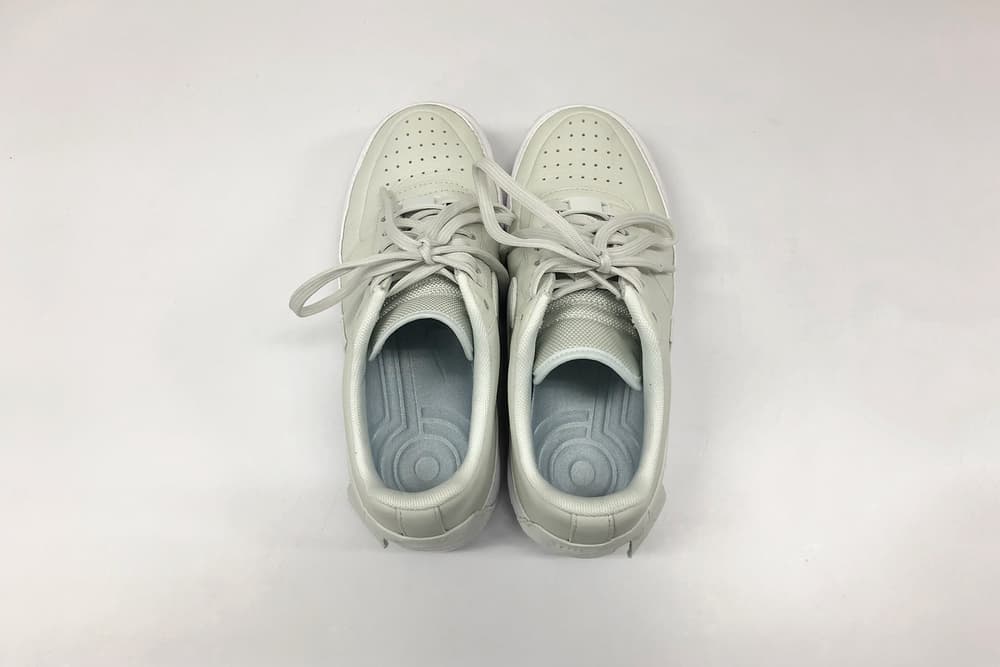 4 of 4
Footwear
#hypebaekicks Review: Nike Air Force 1 Jester XX from "The 1 Reimagined" Pack
Our new series features reviews by editors on the best/worst women's sneakers.
#hypebaekicks Review: Nike Air Force 1 Jester XX from "The 1 Reimagined" Pack
Our new series features reviews by editors on the best/worst women's sneakers.
We've definitely done our fair share of beauty product reviews here on HYPEBAE. However, we recently asked ourselves why we haven't been reviewing the one thing that all our editors are truly addicted to: sneakers. For our latest series, #hypebaekicks Review, our editors will candidly weigh in on their favorite sneakers. The shoes featured in this series won't be kicks fresh out of the box, or even drops that we're waiting for to be released – these sneakers have undergone the arduous test of being worn by girls on-the-go, city gals who are obsessed with sneakers and know a good (and bad) shoe when they come across one.
For the very first instalment in our new series, we'll be reviewing the Nike Air Force 1 "Jester XX" from Swoosh's "The 1 Reimagined" pack. As a quick refresher, "The 1 Reimagined" is a game-changing range of sneakers that were conceived by an all-female design collective – made for women, by women. The result is 10 all-new silhouettes that challenge what a "women's shoe" should look like. Read on below to find out what we thought about the Air Force 1 interpretation dubbed Jester XX.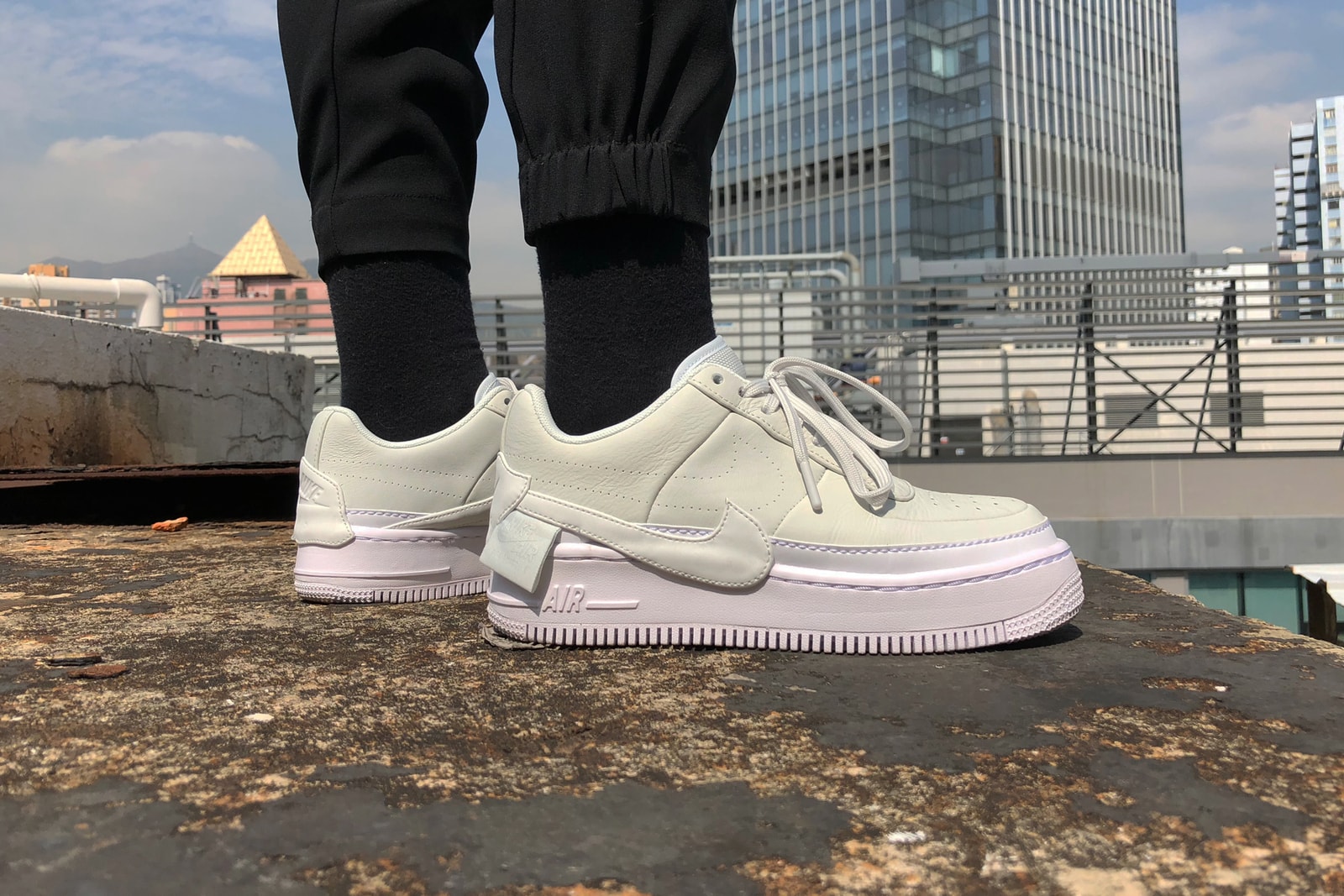 THE SHOE: Nike Air Force 1 Jester XX
OUR REVIEW: I might be a bit biased because Air Force 1's are arguably my favorite sneakers of all time, but these shoes are heavenly through and through. The AF1 model is definitely a classic for a reason, so there's not much to change here but true to "The 1 Reimagined" project, this particular rendition incorporates some exceptional elements. First off, this shoe is slightly more elevated than the classic AF1. For those who love a platform shoe but don't want to be too obvious about it, this model will meet you in the middle.
The shoe itself is constructed out of textured cow leather, which is a little more mint-colored in person than it appears in photographs. Nonetheless, the color is a really subtle shade that can easily pair with most tones in your wardrobe. The shoe is also much lighter than I expected – a pleasant surprise for someone who walks a hefty amount on her commute each day. As with all AF1's, the silhouette itself is quite wide so when worn, it is by no means snug. Nonetheless, I wouldn't recommend purchasing down even a half-size as you might find that your toes feel slightly cramped length-wise.
True to its name, this rework is also rife with whimsical details. There are off-centered additions throughout – peep the off-kilter Swoosh logo on the medial panel, as well as the quirkily shaped heel counter and unexpected tag that hangs above the midsole. As a perfect balance of both minimalist and head-turning design, the Jester XX was made for cozy girls everywhere.
VERDICT: COP
BUY: You can shop the Nike Air Force 1 "JESTER XX" for $130 USD at nike.com.
---
Share this article