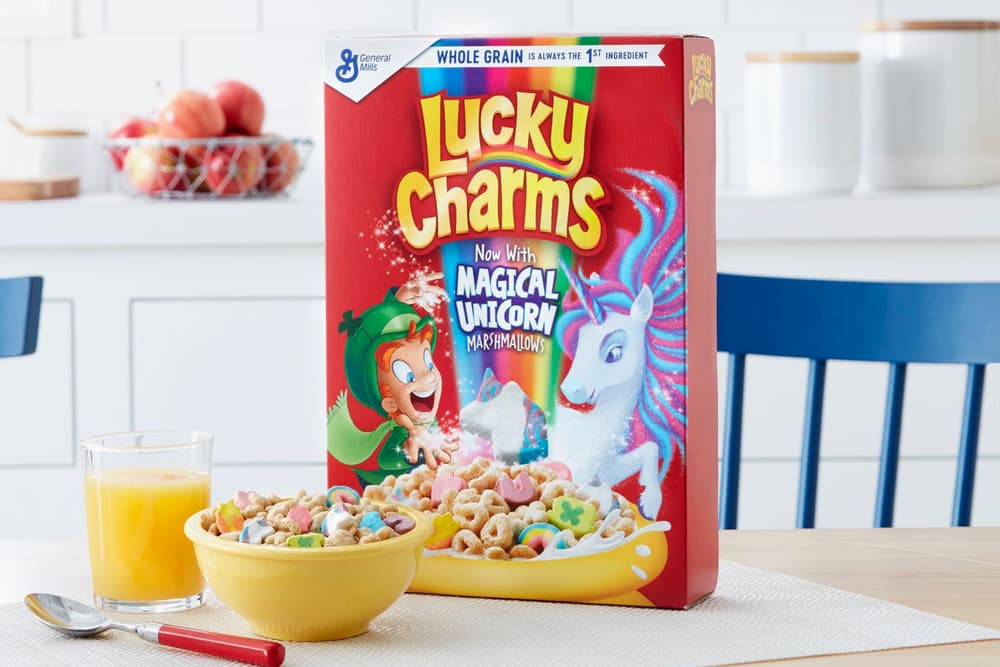 Food
Lucky Charms Just Added a Unicorn Marshmallow to Its Cereal and It Is Pure Magic
The ultimate breakfast.
Lucky Charms Just Added a Unicorn Marshmallow to Its Cereal and It Is Pure Magic
The ultimate breakfast.
Stop everything you're doing – Lucky Charms just became slightly more magical. The famous General Mills cereal made with oat pieces and multi-colored marshmallows just got a unicorn addition, replacing the previous hourglass shape. There's no doubt that the new version of the popular breakfast food will brighten your mornings even more, so make sure to get your hands on the cute cereal as it begins to roll out in stores.
Peep the fun cereal above, and for more food-related news, don't miss Starbucks' latest ombré drink.