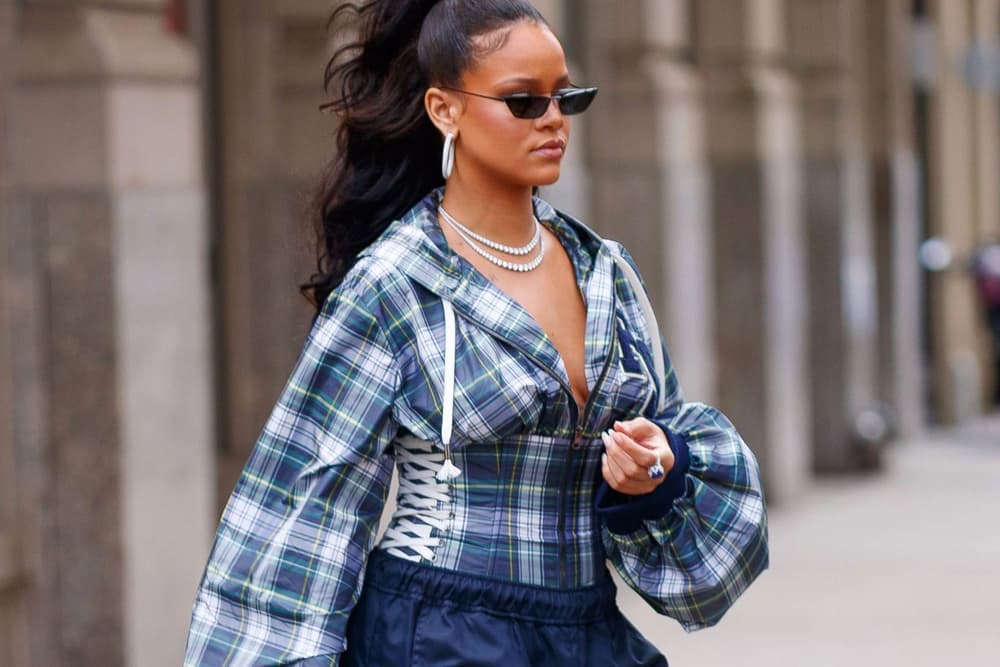 The Evolution of Rihanna's Street Style From 2007 to Now
Happy Birthday to the cozy queen.
It goes without saying that Rihanna is a trendsetter in the streetwear space. From the beginning of her career, Fenty clung to her tomboy roots and took the aesthetic to new heights marrying her sex appeal with more masculine shapes. Whether she's leaving the studio, a private plane, or the club her looks always send a shock through the fashion industry. Since taking control over the creative direction of her career, success has become the norm for the record-breaking singer/songwriter. With the launch of her third studio album, Good Girl Gone Bad, Rihanna reclaimed the ability to be completely herself and thus created the badass multi-industry mogul we know today.
In 2007, when spotted on the street, Rihanna often sported sneakers like the Air Jordan 1 or AJ IV. She then began to experiment with up-and-coming brands like Hood By Air and also switched her hairstyles regularly to fit her current mood. This constant change of style would become her signature move through the years. Bold outerwear though, has always been a staple item in her wardrobe. With time her coats and jackets  have taken on different shapes and sizes, but they often reach her calves for full coverage. As her looks began to pick up the media's attention, brands like River Island and MAC released anticipated collaborations to borrow a bit of her mega-watt shine.
Its safe to say that there isn't one red carpet Rihanna hasn't owned. From her epic Met Gala looks to her jaw-dropping, sheer CFDA gown, all eyes are constantly on the Bajan pop star. It only makes sense that retailers like Stance and Manolo Blahnik jumped at the chance to form partnerships, that would impact the industry in a way a musician hadn't been able before. After becoming the creative director of PUMA, Rihanna reintroduced the Creeper silhouette to a new generation causing a noticeable bump in the footwear giant's sales. Since then we've all looked to Rihanna for guidance on what's coming next. Whether it's the return of UGG boots or the resurrection of Burberry we're pretty sure we'll follow her anywhere. Above enjoy a gallery of our favorite street outfits from the beauty who recently turned 30.
Share this article