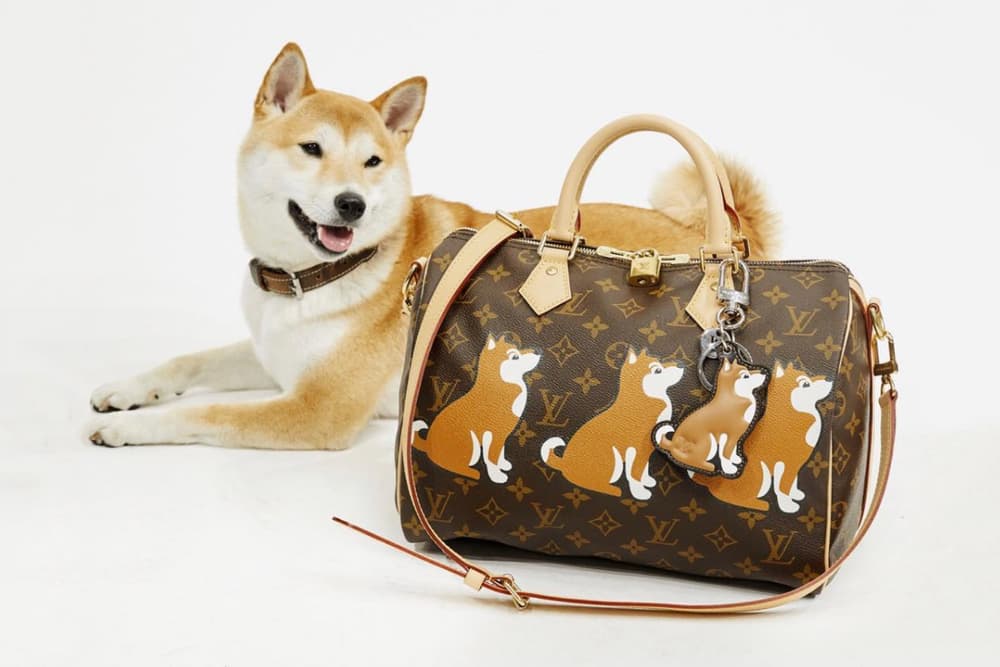 Music
It's Year of the Dog: Meet the Cute Pups of Our Favorite Designers and Celebrities
From Kim Jones' Gugu to Kim Kardashian's Sushi, it's cuteness overload.
It's Year of the Dog: Meet the Cute Pups of Our Favorite Designers and Celebrities
From Kim Jones' Gugu to Kim Kardashian's Sushi, it's cuteness overload.
Chinese New Year is officially here and in case you didn't know already, it's the Year of the Dog. Happening only once every 12 years, the occasion has inspired quite a number of pup-themed collections in fashion as of late. From Nike and Converse, to Louis Vuitton and Gucci, brands are spreading the festive fun with their adorable Year of the Dogs designs — and we're here for them all.
If you also find yourself slightly obsessed with man's best friend, then prepare for some cuteness overload as we've compiled a list of some of our favorite designer and celebrity pet dogs. Excuse us for overusing the word "cute" here, and try not to say it too many times yourself as you read on.
Irene Kim's Biggie
You know that someone is completely enamored of his or her dog when they create an Instagram account just for their pet – Irene Kim would agree. When she's not busy trotting across the globe to attend fashion shows, the Korean street style star often takes to her second account @biggieisgood to share pictures and videos of her adorable French bulldog, Biggie. Whether asleep or awake, this little black pup will sure melt your heart.
Kim Kardashian and North West's Sushi
For North West's four-year-old birthday last year, Kim Kardashian surprised her daughter with the fluffiest Pomeranian puppy. Fans would probably remember that the reality star started a Twitter poll to ask her followers what to name the dog. While "Peachy Pop" got the most number of votes, the eldest child of Kimye has ultimately decided to go with the name Sushi. And well, you've got to admit that it's pretty cute.
Kim Jones' Gugu
Former Louis Vuitton artistic director Kim Jones is a self-confessed dog lover. From key rings to customizable handbags, the designer's Shiba Inu Gugu has served as the muse for multiple LV designs in the last few seasons. If you're a fan, then be sure to check out the Shiba-shaped hot stamp that the Parisian brand is currently offering in-stores.
Missy Elliott's Hoodie
Can we just talk about how chic Missy Elliott's Yorkshire Terrier is? A fashionista in its own right, the rapper's tiny dog named Hoodie has recently won the style game when it rocked a black Gucci logo vest, which is a special gift from its "auntie" Ciara. We can't say we're not feeling a little bit jealous.
Zendaya's Noon
Zendaya and her Miniature Schnauzer Noon is the definition of BFF goals. From accompanying the actress on set at her Disney show, to spending off-duty time together, the "dog mom" and celebrity pet are almost inseparable. To see more cute moments between these two, make sure you follow The Greatest Showman star on Instagram.
Alessandro Michele's Bosco and Orso
Gucci creative director Alessandro Michele is another designer who constantly draws inspiration from his dogs. To celebrate the Year of the Dog, he's even created a capsule collection dedicated to his cute Boston terriers, Bosco and Orso. From cozy hoodies and outerwear, to the Ace sneakers and bags, take a look at the Chinese New Year range here.
Chrissy Teigen and John Legend's bulldogs
We've lost count of the number of dogs that Chrissy Teigen and her husband John Legend are keeping in their household. Often captured in photos alongside baby Luna, Puddy, Pepper, Penny and co. are easily the cutest group of bulldogs you'll ever see. Seriously, those eyes and paws are everything.
Donatella Versace's Audrey Versace
One of the perks of being a designer dog is that you get to play dress up in the fanciest of clothes, like Versace. Named Audrey Versace (of course), Donatella Versace's glamorous pet dog not only gets to preview the brand's newest handbags, but it also has the designer as its personal stylist. Talk about the dream life.
Share this article