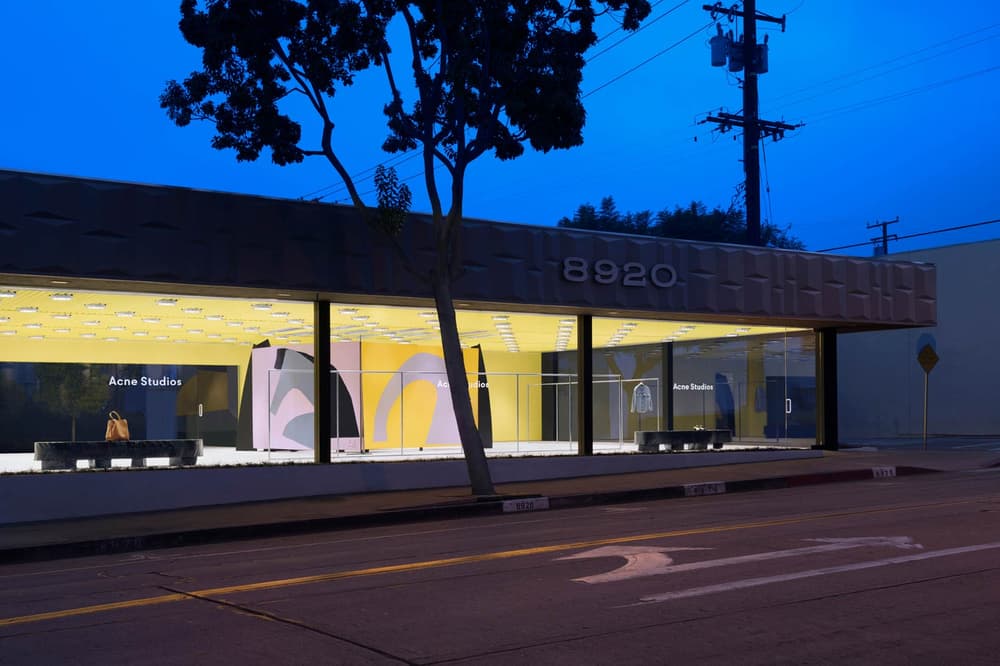 1 of 4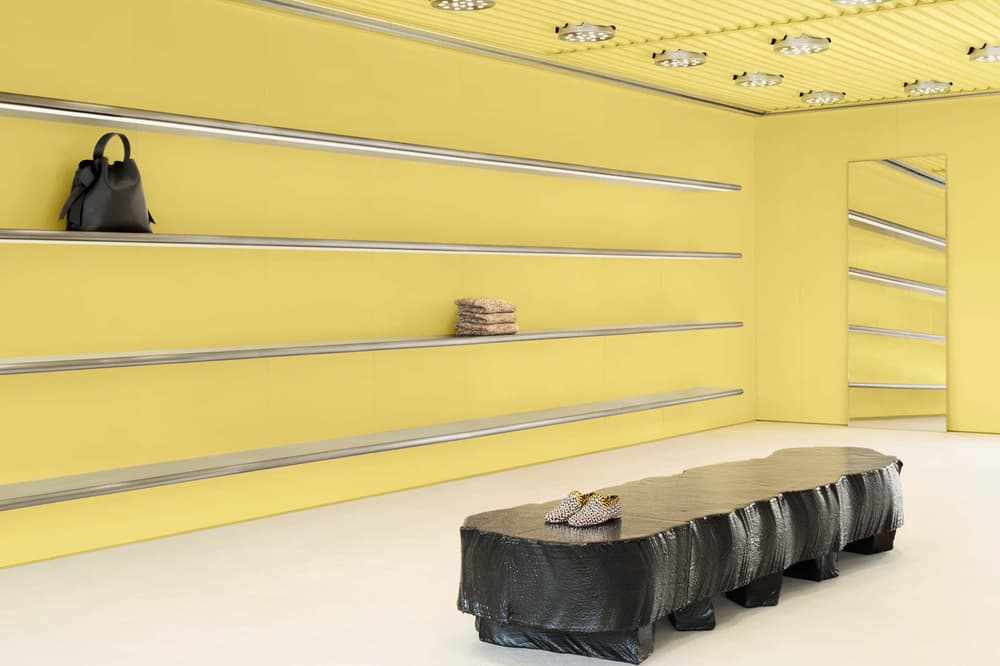 2 of 4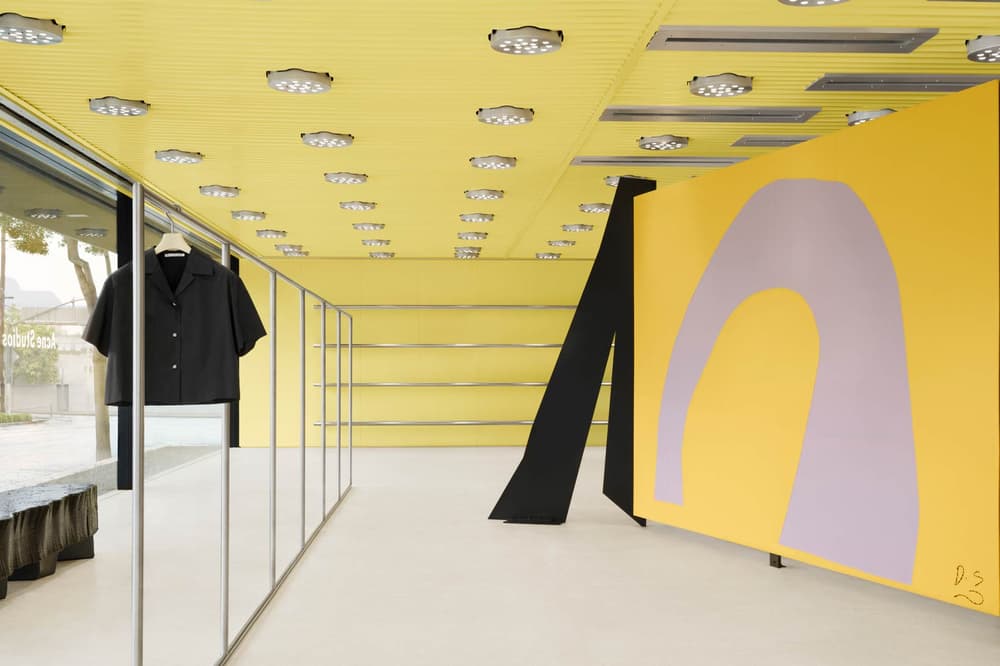 3 of 4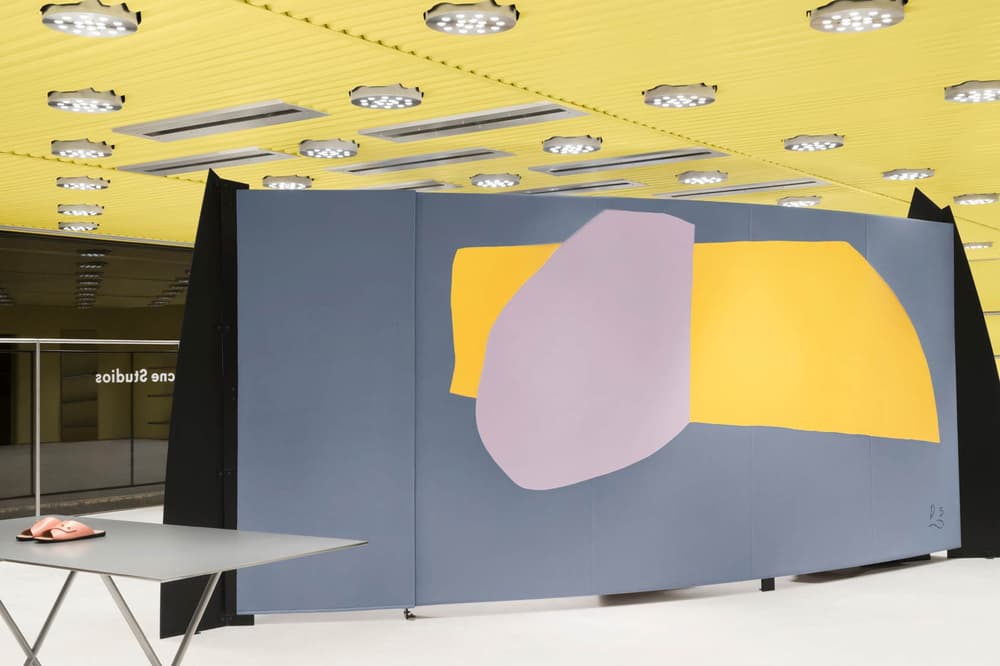 4 of 4
Peek Inside Acne Studios' New Artsy West Hollywood Store
Shop in style.
Acne Studios is set to open its newest location in West Hollywood, Los Angeles. The location sits pavilion-style – spread through a two wall facade that is surrounded by glass. The space draws in pedestrians walking by, with its welcoming, yellow walls and spacious displays. At the center of the location sits a large-scale commissioned sculpture by artist Daniel Silver. The abstract piece is formed by blackened aluminum and accented with fabric cut outs of wool cashmere which drapes from its top. The artwork combines Silver's mechanical style with the soft minimalism of Acne Studios. Creative Director, Jonny Johnsson, shares why the piece was chosen for the store: "I love that in LA we have the space and light to make Daniel Silver's work, the focus of our new Acne Studios store. His structure feels alive, and sets the mood for the whole location."
Johnsson tapped two additional collaborators, Max Lamb and Benoit Lalloz, to add custom-made seating and round, aluminum light fixtures that float in the ceiling. The location also has a concrete courtyard patio that is framed with a yellow metal wire fence. To celebrate the launch, Acne Studios has collaborated with Silver to release a limited-edition T-shirt featuring a print of his work. For the first 100 visitors, a signed copy will be provided.
Take a sneak peek at the California store above, and be sure to also check out the brand's Blå Konst Spring/Summer 2018 collection. The range includes denim jackets and spring apparel inspired by Gabriel Kuri.
Acne Studios
8920 Melrose Avenue
Los Angeles, California 90069
Share this article