Take Your First Look at Apple's New 9.7-Inch iPad
And everything you need to know about the latest release.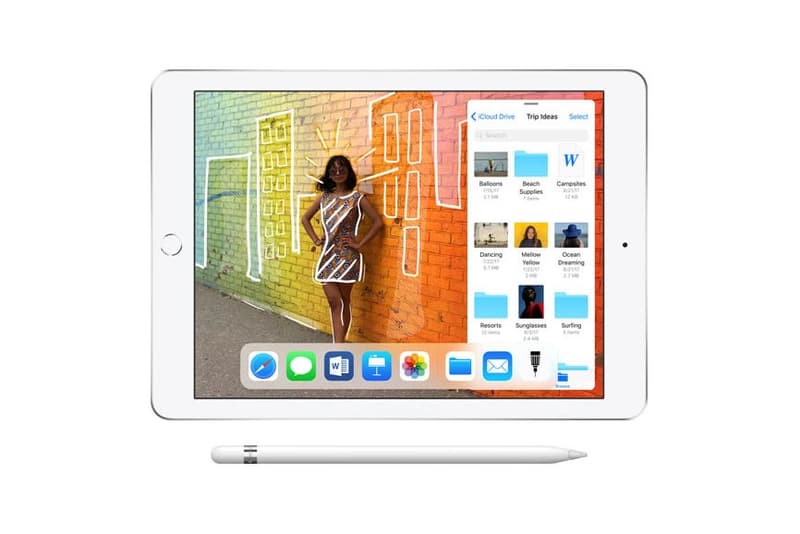 It was rumored last week Apple would be releasing a new iPad – designed with "teachers and students" in mind. Said the iPad would reportedly cost less than $300 USD – its lowest-yet. Today at its Chicago event, the tech company indeed announced a new 9.7-inch iPad.
It's updated to support the Apple Pencil, priced separately at $99 USD. However a cheaper Logitech-made stylus at $49 USD called Crayon will release alongside the 9.7-inch device. Spec-wise, the iPad will have an Apple-designed A10 Fusion chip with 50 percent better graphics and will deliver an immersive AR experience with its large Retina display, complete with enhanced cameras and more advanced motion tracking.
The price stands at $329 USD, but previous reports had some merit. The $299 USD tag, will be available to students and classrooms. Take a more in-depth look at Apple now.