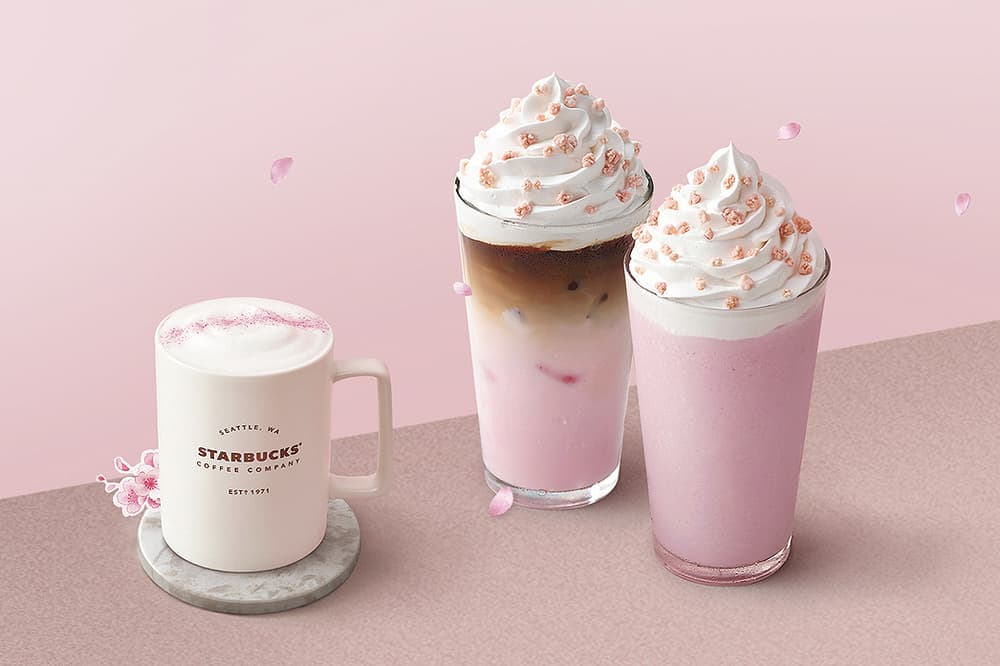 Is There Anything Sweeter Than Starbucks' New Pink Cherry Blossom Drinks?
Spring is in swing.
Starbucks is no stranger to creating delicious, Instagram worthy pink drinks – just check out the Honey Blossom Crème Frappuccino as evidence. The newest adorable addition to the brand's millennial-pink tinted beverage roster comes in the form of three Cherry Blossom-inspired drinks
The Cherry Blossom Cream Frappuccino is made with a sweet, cherry blossom cream and powder base, blended with ice and topped with a hearty dollop of whipped cream. What appears to be delicate, pink rice puffs adorn the top of this lush springtime treat.
The Iced Cherry Blossom Latte combines smooth espresso shots with a hint of the aforementioned powder, resulting in a super-photogenic ombré drink that fades from brown to pink. Again, it's available with or without the whipped cream, depending on your preference, although the topping will probably help rack up those likes on Instagram
Lastly, we see the only hot beverage in the lineup – the Cherry Blossom Milk Tea. This warming drink will keep you cozy on those colder spring days. It's a mixture of black tea and light cherry blossom powder, which gives the usually dark formula a surprisingly rosy hue. It's finished with a subtle froth and dusted with pink powder. Try and get it in a see-through glass if you can, to truly capture the unique color.
Sadly, like many of Starbucks' limited-edition drinks, these are exclusive to one country at the moment – Korea. The rest of us will just have to lust over these floral drinks and maybe invest in some Starbucks merch to get in on the action.
Share this article