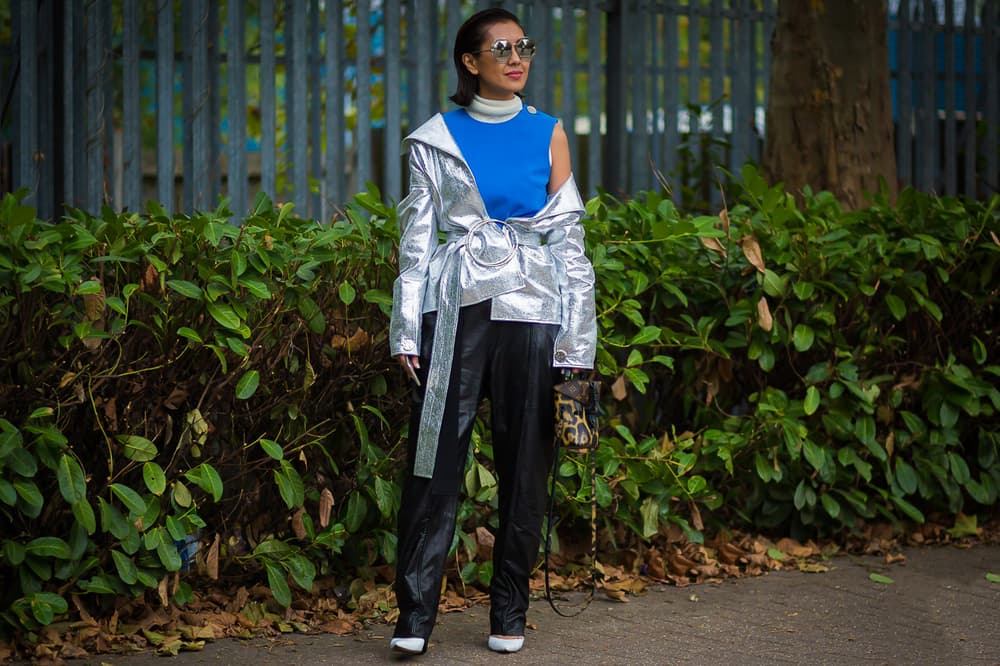 Fashion
Our Five Favorite Instagram Accounts This Week: Stylists On Our Radar
Peep for loads of outfit inspiration.
Our Five Favorite Instagram Accounts This Week: Stylists On Our Radar
Peep for loads of outfit inspiration.
Stylists are undoubtedly the best at mixing unconventional textures and color palettes on their clients. We must admit, however, that it doesn't hurt to keep up with what they're actually wearing themselves. Style is something that comes with years and years of practice.
In our latest Instagram roundup, we've tallied up the top stylists that we've had our eyes on for quite some time. In particular, the list features fashion content creator "Fucci" who has quickly risen up the ranks in the industry, proving his immense gifts which has led to working with some of the creative industry's top talents.
Read about our top picks below, and take notes how to incorporate their style cues into your wardrobe.
Bio: "Stylist Represented by The Society NY"
HYPEBAE Pick: Uy is a street style star in her own right. Her work can be found in Philippines-based magazine Preview, and she also styles some of the top international stars. While she travels for fashion week, Uy can be found wearing designers-of-the-moment including Balenciaga, Acne Studios and Danse Lente. Swipe through her page for plenty of outfit inspiration.
Bio: "24/7 mood board."
HYPEBAE Pick: Since stepping foot into the digital space, Farren Jean Andrèa (known by many as "Fucci") has built a massively large following. It's been exciting watching the creator go from creating Polyvore looks to styling Rihanna, Jhene Aiko and supermodel Bella Hadid. His personal style consists of streetwear staples combined with enviable footwear selections. He's been one of our fashion favorites for a while on Twitter and Instagram where he consistently shares his work and his vintage inspirations. Check out his page where you'll find plenty of '90s style and looks on his current clients.
Bio: "A bit fashion. A bit cosmic this is me and my work…"
HYPEBAE Pick: If you've been searching for a brightly dressed style crush, look no further. Anna Trevelyan has styled some of pop culture's biggest names including Kim Kardashian, Kendall Jenner and Lana Del Rey. Her style ventures into brightly colored, psychedelic pieces which accentuate her hair colors. Most recently, Trevelyan has styled GCDS's latest runway show at London Fashion Week. Additionally, she styled Rihanna for the "Wild Thoughts" video alongside Jahleel Weaver.
Bio: "Stylist | Creative"
HYPEBAE Pick: Fatima B.'s personal style is colorful, filled with designer labels and is topped off expertly with her bold blonde hair. Her clients include top, hip-hop artists like DRAM, Rae Sremmurd and Meek Mill. The New York native has been putting in work for years in the fashion industry. She began styling after working as an assistant for one of Missy Elliott's stylists. On any given day, she can be seen wearing Alexander Wang and perhaps even Tom Ford. Scroll through her feed for a look at her luxe and clean New York style wardrobe.
Bio: "Actually working"
HYPEBAE Pick: Dianne Garcia counts two of Top Dawg Entertainment's golden children SZA and Kendrick Lamar as her clients. The Los Angeles-based creative has a crafty eye for intense fabrics and well-cut pieces. Her work has spanned the covers of Variety, Forbes and Billboard. Most recently, she styled Lamar for his headline "DAMN." tour and she was the mastermind behind SZA's Grammy Awards feather dress by Atelier Versace.
---
Share this article