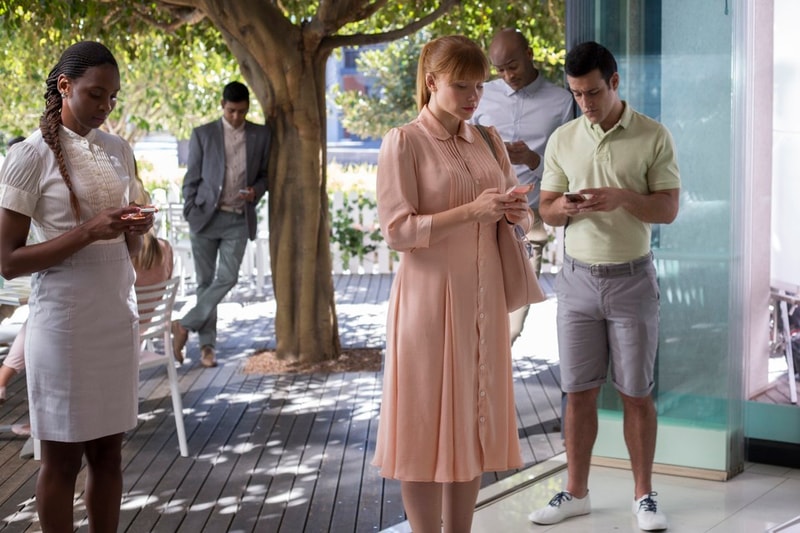 'Black Mirror' Social Credit Has Apparently Launched in China
Art imitates life.
Netflix's Black Mirror "Nosedive" episode paints a picture of a world in which each human rates each interaction they have every day. In December, China reportedly began implementing an app which is similar to the social currency explored in the sci-fi show. Zhima Credit adds up an individual's bill payments combined with other data to rate each person.
Reportedly, the social credit system rates individuals between 350 and 950, positive and good deeds result in a higher rating. This system isn't set to be brought to the public until 2020, though parts of it have already started.
In May, acts of "serious dishonor" will lead to citizens inability to travel on trains or flights for up to one year. Additionally, Marketplace shares that the system has previously been used to deny loans to "discredited" citizens. This program was originally created in 2013 and the list has accumulated at least 9.59 million people by the summer of 2016.
Reuters was the first to report that the policy was announced in two notices posted to China's National Development and Reform Commission's website. The system aligns with President Xi Jinping's plan to craft a social credit system based on a signature principle of "once untrustworthy, always restricted," according to one of the notices.
---
Share this article