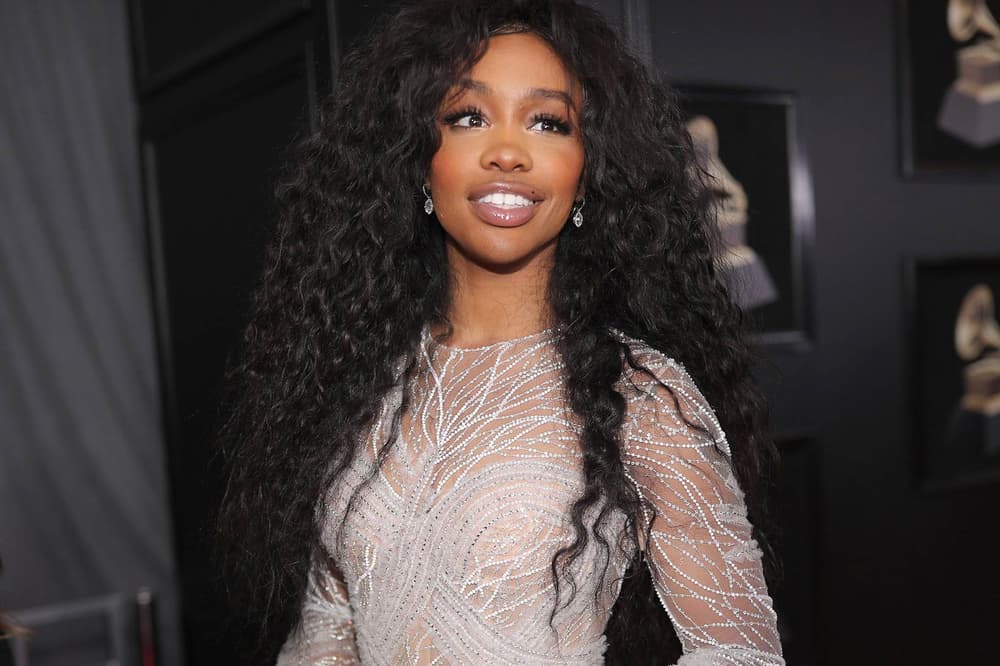 1 of 2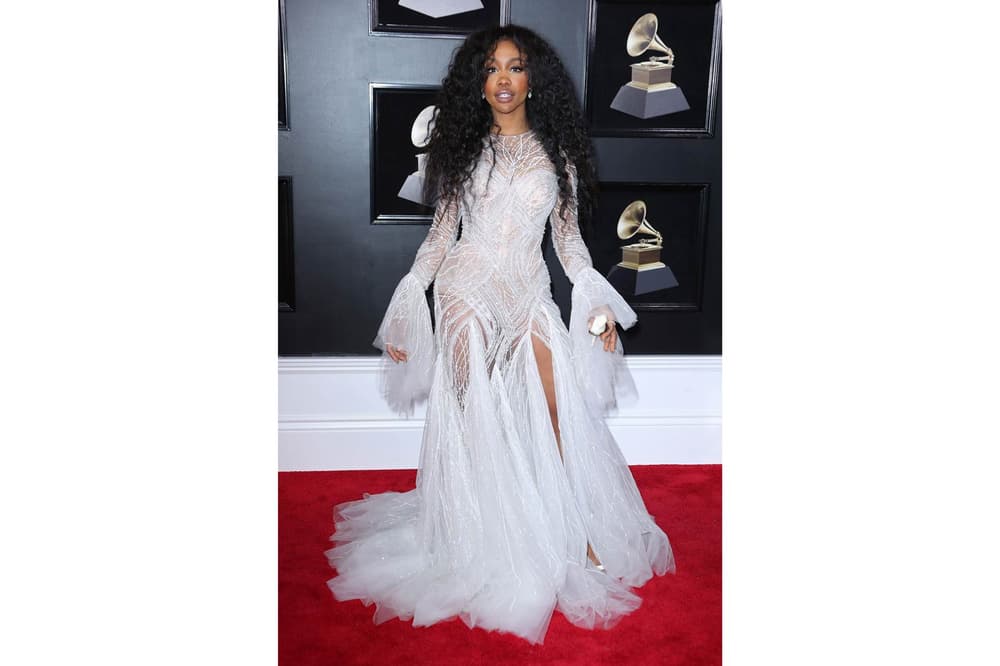 2 of 2
Music
If SZA Does This Right, She Could Be Fashion's Next Go-To Musician
Prepare for the cozy girl takeover.
If SZA Does This Right, She Could Be Fashion's Next Go-To Musician
Prepare for the cozy girl takeover.
SZA was nominated for five 2018 Grammys but lost out on all. Unaware of how the night would unfold, the CTRL singer arrived to the ceremony's red carpet in a breath-taking Atelier Versace sequined gown with dramatic sleeves. Despite her lack of recognition from the music industry, major fashion publications rushed to include the TDE songbird in their best-dressed lists. For the first time in her career, her style preceded her voice which has opened the door for an opportunity of a lifetime. With the debut of her Jordan Brand and Gap campaigns, SZA has been introduced to the fashion industry as its next darling.
Fashion can play a large role in celebrity image. Zendaya is a sound example. Though she maintained a bustling career as an actor for Disney Channel, her step onto a larger stage was done so through her style and the careful work of stylist and co-creator of Daya By Zendaya, Law Roach. Seminal moments at New York Fashion Week and at the Grammys proved as valuable moments for widespread appeal.
In an interview, Roach shared that at Zendaya's first NYFW, photographers didn't know who she was but instead followed her because of her style alone. Moves like that kept Zendaya constantly in the press, with her name constantly circulating regardless of whether she had a project or not.
Unlike her Rihanna didn't need fashion's help to achieve stardom. It was the other way around. Her music spoke on an international level, and the added bonus of her personal style, snagged her a deal as the first person of color to become a Dior ambassador. She continued to dominate the industry going on to become the creative director of PUMA.
SZA is a burgeoning R&B star whose talent has confirmed that she is here to stay. The 2018 Grammys ushered in a new role for her to play as a fashion's next go-to musician. Everything from her cloud-like curls to her athletic style speaks to the current generation's belief that comfort has a place in fashion. Girls can be seen imitating her butterfly coifs from the "Love Galore" video and recreating her carefree "Supermodel" look. 
In 2017, her female contemporaries recognized not only her talent but undeniable style. This support began with Beyoncé casting her to model in an IVY PARK campaign. Solange followed up, directing SZA's music video for the platinum hit "The Weekend." Rihanna ended the year tapping her to reveal the "Midnight Wasabi" shade of Fenty Beauty's Mattemoiselle lipsticks. 
With two high profile campaigns under her belt, 2018 is already off to a great start. Both Jordan Brand and Gap speak to the heart of SZA's personal style which can be described as both cozy and sporty. She's previously given the world a peek into her own personal style via her streetwear-filled closet and this has allowed for brands to align themselves with someone who is not only aesthetically pleasing but also leading the culture zeitgeist. With the upcoming premiere of the Black Panther movie we can only imagine what look the "All the Stars" crooner will pull off.
In an unlikely feat the 2018 Grammys served as a catalyst for her growing fashion career. Her gown stirred conversations that carried on through the night until her "Broken Clocks" performance, where the songstress wore a fringed jersey adorned with crystals. Stylist Dianne Garcia paired this Monse jersey with her classic bombshell curls to establish her signature look. This mix of style elements makes her instantly recognizable and marketable. With the perfect storm of exposure and opportunities, SZA will catapult into fashion infamy and we can't wait.
Editor

Esiwahomi Ozemebhoya
---
Share this article