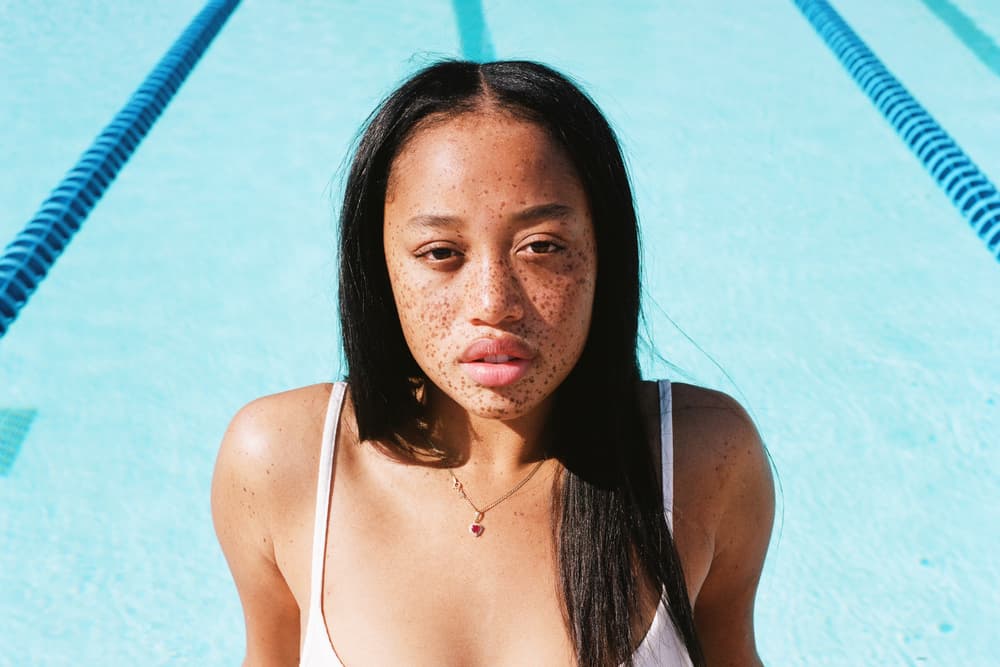 1 of 2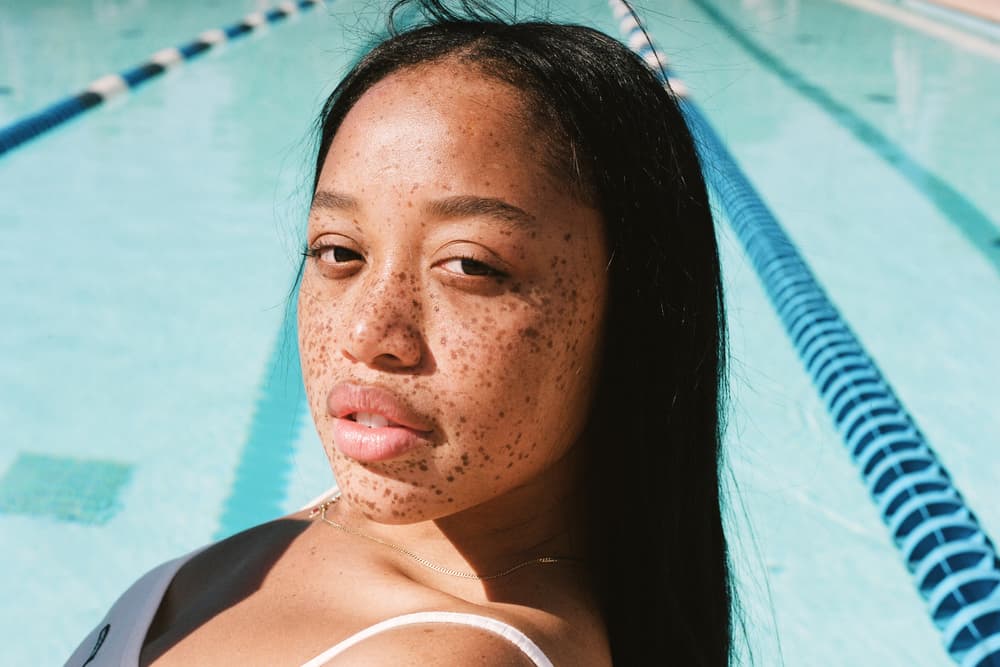 2 of 2
Fashion
BAEwatch: Salem Mitchell
The model talks confidence, her career, and being a young woman in the industry.
BAEwatch: Salem Mitchell
The model talks confidence, her career, and being a young woman in the industry.
With 174 thousand Instagram followers and counting, 19-year old Salem Mitchell has been making waves recently. You may recognize her from her recent campaigns for GAP and American Eagle – her freckled face has become her signature trademark, scoring her a spot at the prestigious LA Models, as well as paving the way for modern beauty.
At such a young age, Mitchell has managed to inspire thousands of young adults out there to embrace their skin and beauty in all forms. Four our latest installment of our BAEwatch series, we caught up with the model, and chatted about her online presence, the impact of social media, as well as self-confidence. Learn more about the rising star by taking a look at our exclusive interview below.
1 of 3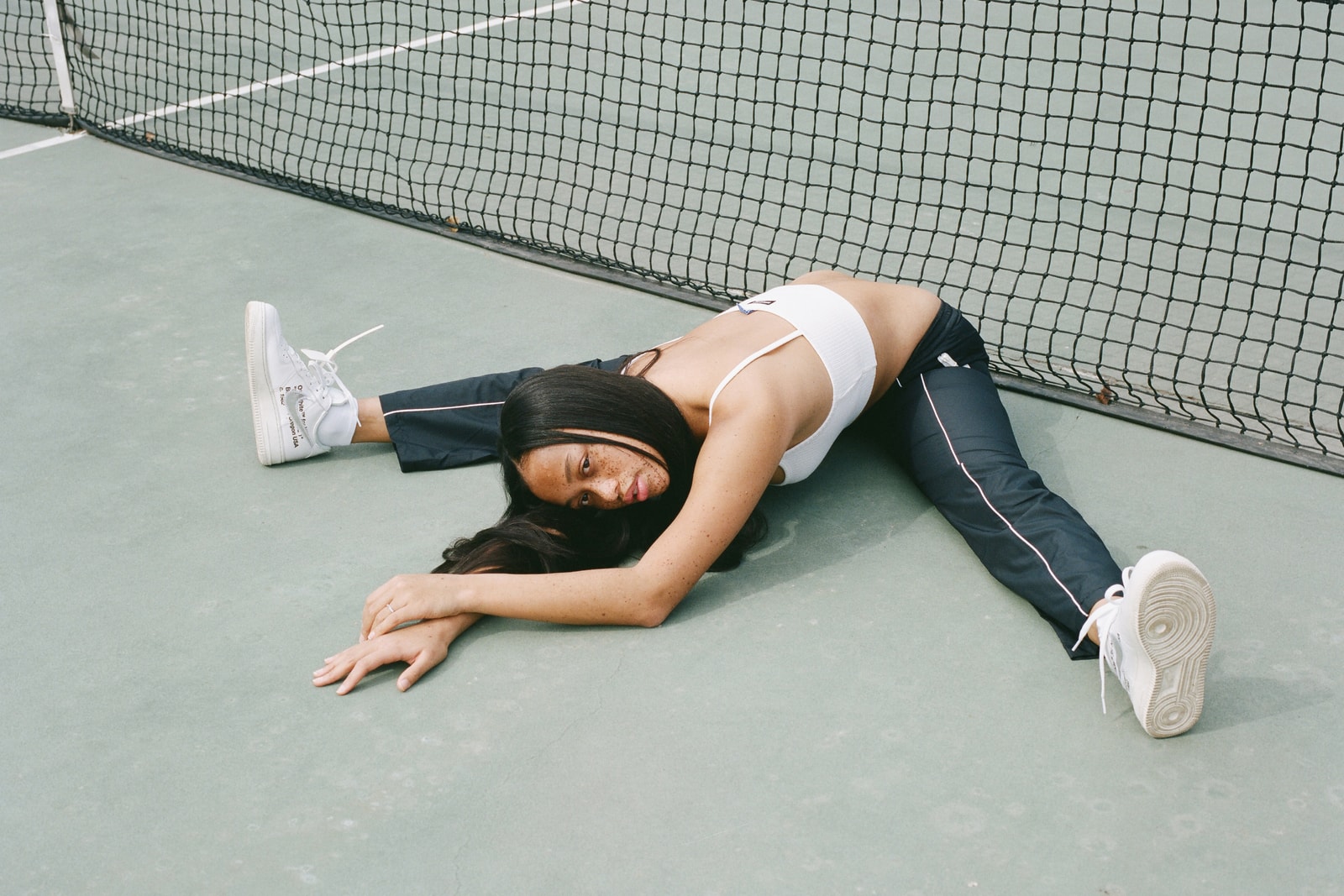 2 of 3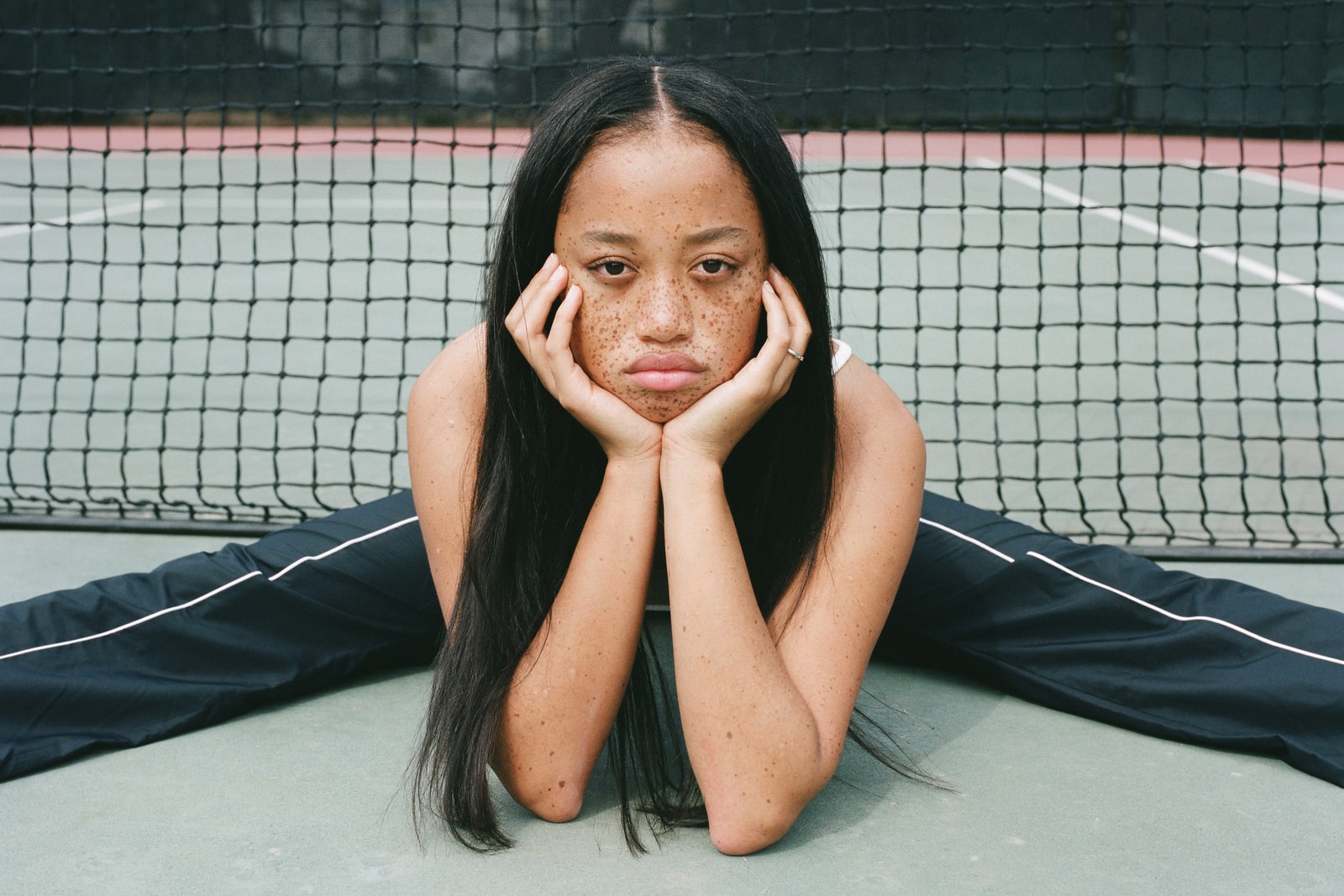 3 of 3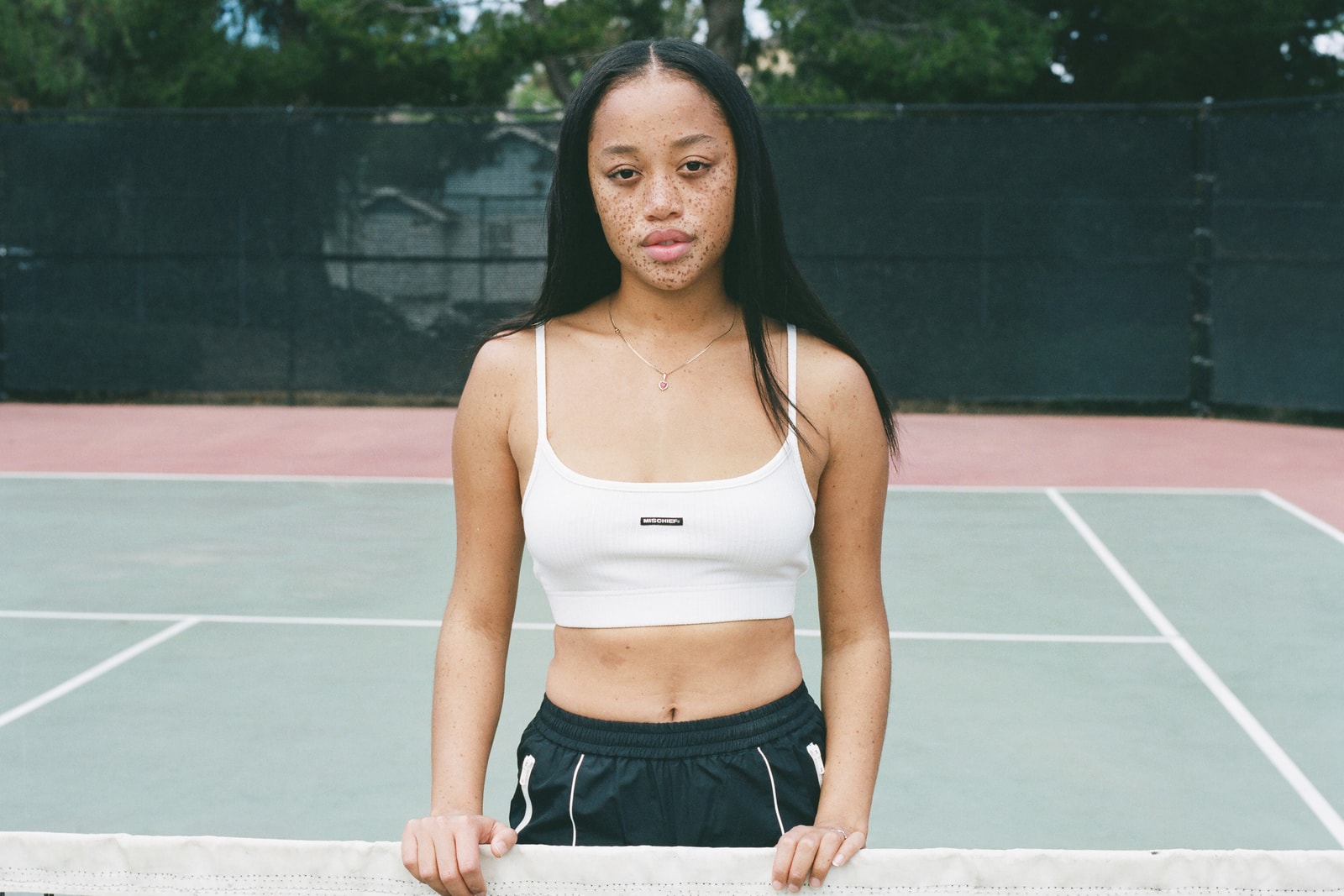 How did you get started in modelling?
I started modeling through social media. In high school my friends and I were super expressive with our wardrobes – we'd always go shopping and then we'd put together our own photoshoots in our backyards or at school. I started gaining a following by posting all the photos, and ended up making connections with wonderful photographers who began pitching me for interesting projects. After my first few jobs it just grew from there, and eventually my current agent (LA Models) found me on Instagram.
You're all about body positivity and embracing your skin, what has your journey to get to this point been like?
I never had much of a problem with my skin, I was always okay with my appearance. My mom looks just like me and she was one of my biggest role models growing up. I think she's so beautiful and stylish, so I was always content looking like her. I think my struggle was just learning how to combat any negativity that came my way. I was surrounded by so many loving people growing up and I didn't experience a lot of bullying, so I think at the time me being a 15 year old just posting selfies on the internet and having people questioning my appearance, I was a little surprised. I had to take a step back and remember that I was happy with myself and I had a lot of support, I couldn't dwell on someone across the world saying something rude to me. I learned to take everything lightly and just laugh at myself with them. I don't think someone can hurt you unless you give them that power, and I never gave up that power.
I will say my self-confidence journey does extend way past my exterior. I honestly feel like there's much more I've struggled with and continue to struggle with beyond my skin and my body. I think theres a misconception that being okay with how you look means you're confident, when in reality I feel like my confidence fluctuates quite a bit. I'm always super focused on trying to be better than I was yesterday, trying to be a good model, making sure I'm using my platform to the best of my ability, wondering if I am talented enough or smart enough or, whatever – there are a lot of little things that I'm continuing to combat in my self-confidence journey, but I know I'm headed in the right direction.
1 of 3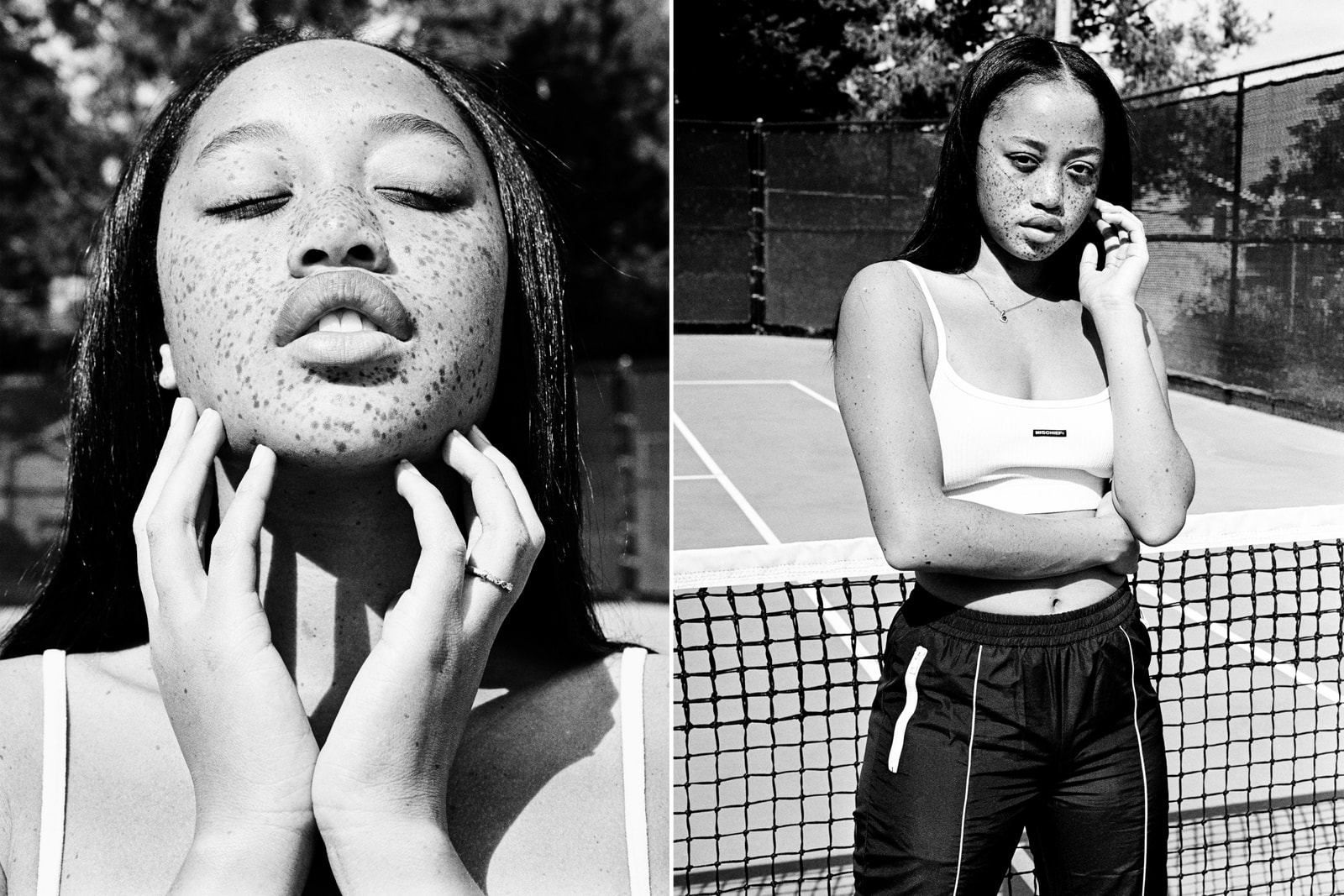 2 of 3
3 of 3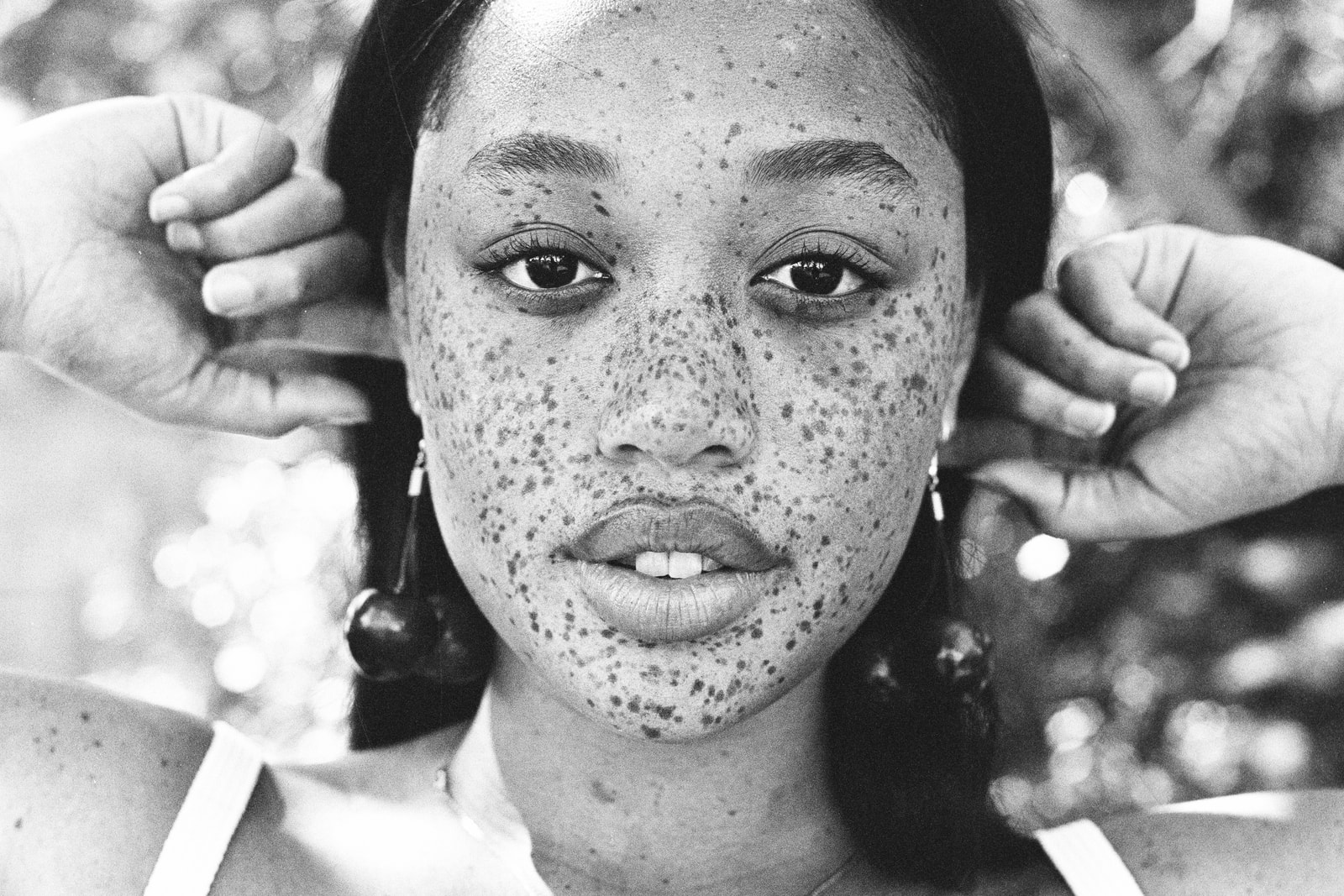 As someone with a big online presence, what is something you want to communicate to your followers?
To emphasize the idea of treating people the way we'd like to be treated. Online things don't seem real so it's quick for people to poke fun at others and shoot down their ideas/dreams. Anything can become a joke online, and I don't think we realize that. At the end of the day the jokes you make about people, their clothes, their personal choices, or their creative abilities can genuinely hurt their feelings. Overall, we can't be so quick to judge. When I was younger I would always see things online or in person and immediately give my opinion whether it was negative or positive, but as I got older, started working, and meeting others on different paths, I learned that there's a lot that goes into creating something or doing something confidently. Everyone is so quick to discard someone else's work, but before doing so we should try to find out what it means to them, and ask ourselves if we'd be able to put ourselves out there like they did.
How does social media impact your message? Is it both good and bad?
Social media adds a particular pressure to make sure you're maintaining a good platform. When you have a lot of people watching you, you want to make sure you're doing enough, but not doing too much… You want to make sure you're using your voice, but you also don't want speak on things you're not educated on. I don't think social media has impacted my message in a good or bad way, I think it has just taught me that I have a voice, and it's important to be a voice with a strong message that genuinely means something to me.
1 of 2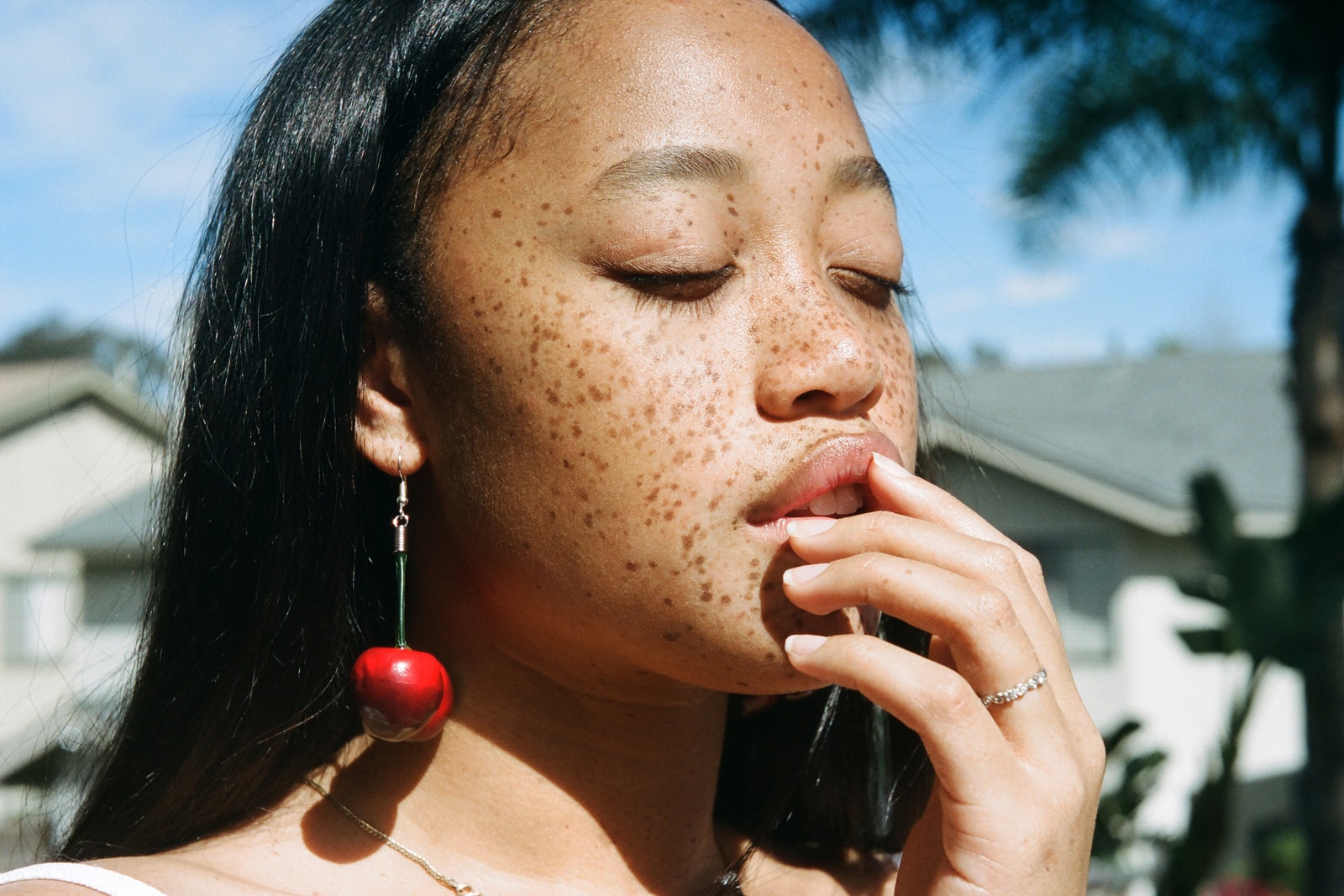 2 of 2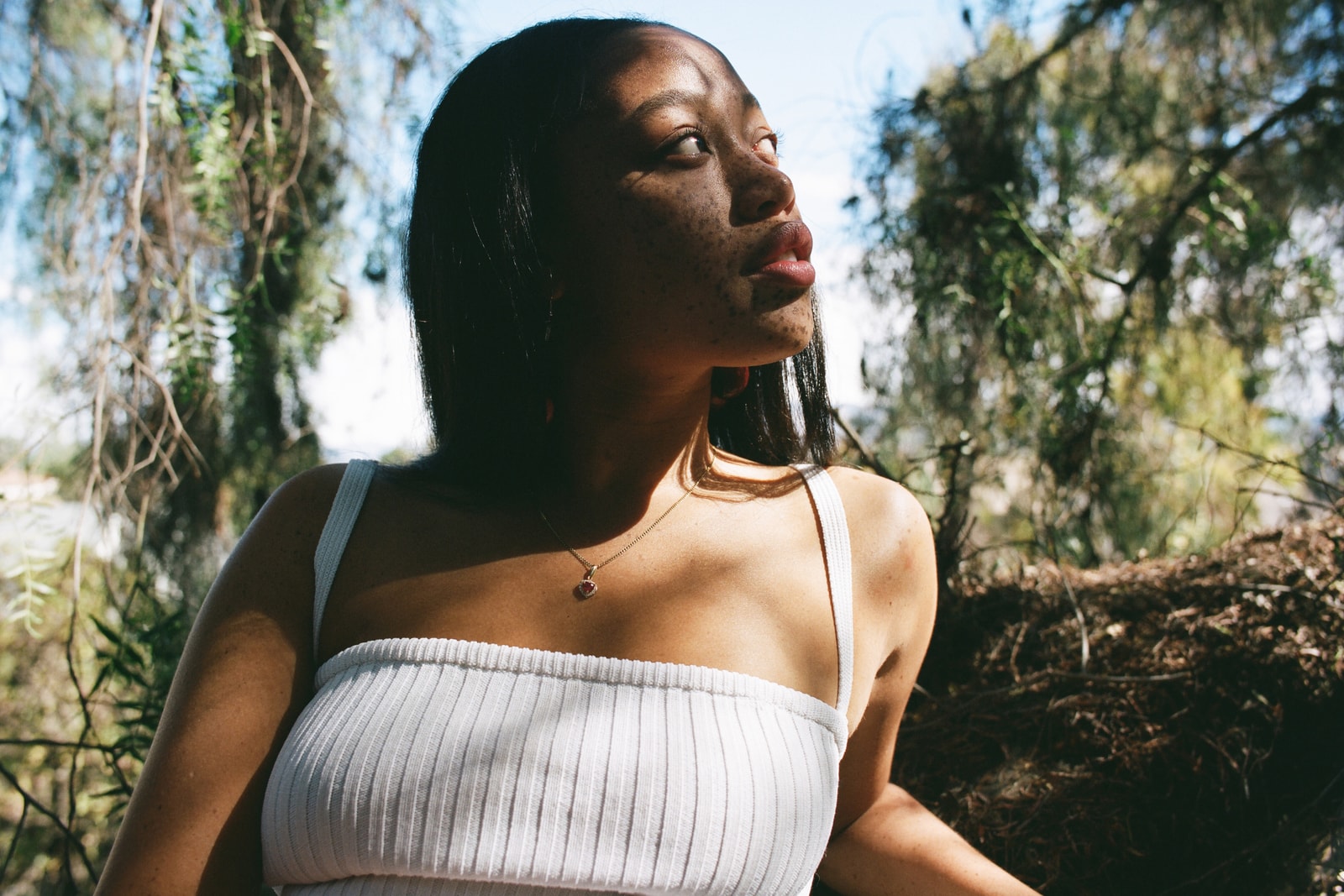 Being only 19, what is it like being a young woman in the industry? What has been your experience?
I'm honestly still growing and transforming into my full self. I'm constantly trying to improve in order to reach my full potential. I don't consider myself to be a more "traditional" model – I don't have the height, the strong features or whatever is categorized into being a "traditional" model, so sometimes I'm nervous about making sure I deliver on set, online, and in my daily life. I always want to be taken seriously and be valued in this industry, so I try to always put my best foot forward.
Despite my nerves and the pressure I put on myself I do feel like I've had great experiences so far. I think I owe a lot of it to other models that always support me and lend me a helping hand when I need it. I remember shooting earlier this year with a lot of people I really look up to, and they have such amazing resumes and platforms I was so nervous to be working with them. But, each one of them took time to talk to me and encourage me throughout the whole shoot and I feel like I left stronger person than when I came in.
What are you currently working on?
I've really been trying to strengthen myself as a person this year and I've been doing that by taking more time to myself to reflect. I've learned so many things from other women with their own platform, and even just on set working, that I've started my own private series called "Things I'm Learning In This Life." It's just a compilation of things I've learned from others in this industry and how I can apply the knowledge they've shared to my own life, in order to make me a stronger and more confident person.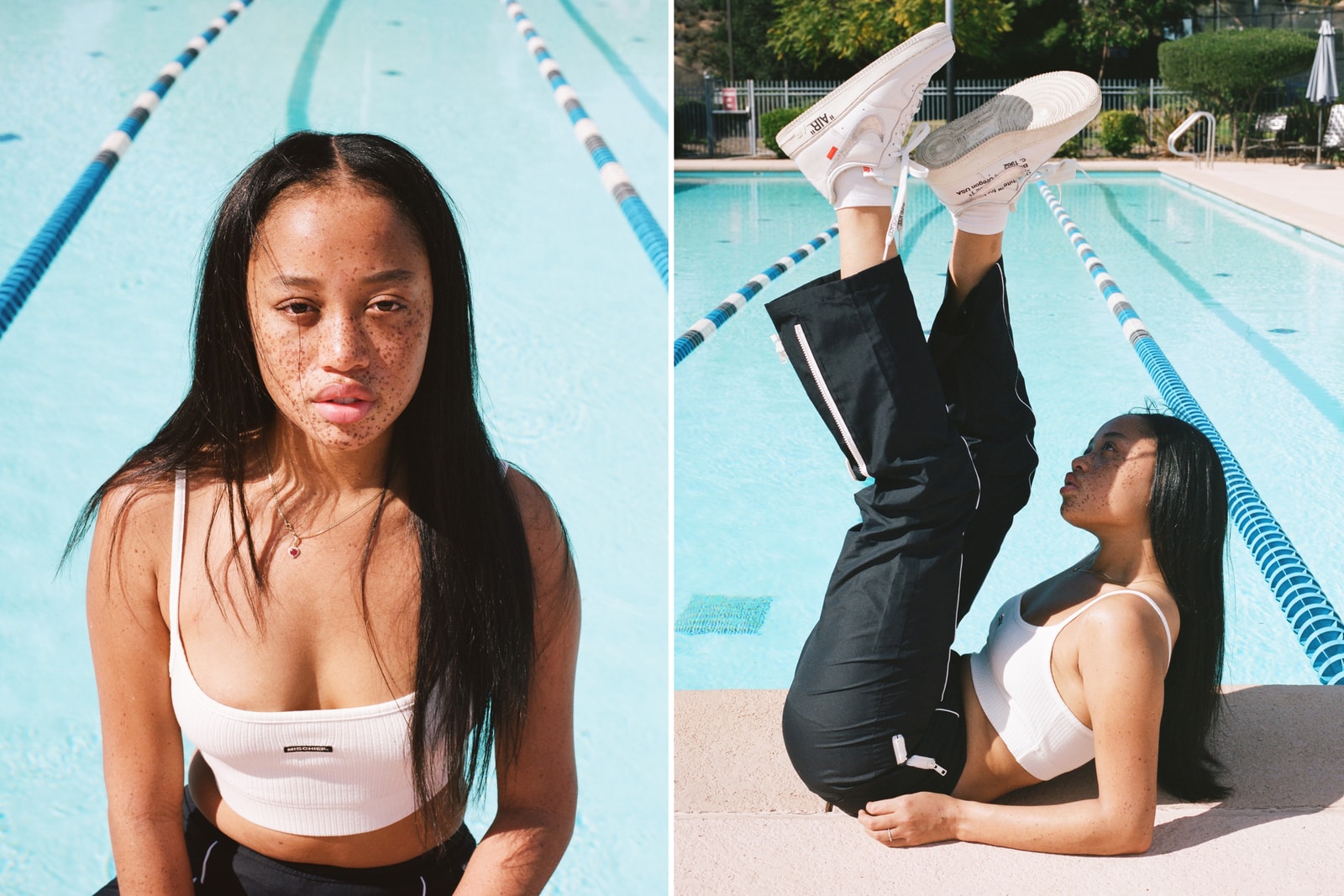 Do you have a dream project or collaboration in mind?
I have so many dream projects I don't even know where to start. I'd love to one day be featured in publications like LOVE magazine, Pop Magazine, i-D and Vogue – the list goes on and on, but overall my dream project would just be something where I'm able to showcase my personality and be able to speak more about myself, my interests, and what I'd like to contribute to the world.

What is one piece of advice you'd give to young girls out there trying to gain confidence and do what you do?
I would definitely tell them to stay true to themselves! That's the recipe to making it in any industry. People think that becoming similar to someone who is where they want to be, they'll get there too; when in reality that person got there by being authentic to themselves. Showcase your own personality, stay true to your own views, and dress/look exactly the way you want. I cannot stress it enough – with social media it is incredibly easy to get caught up in wanting to conform to what's popular online, but at the end of the day your true self is the most exciting thing that anyone will see.
---
Salem wears clothes from HBX.
Photographer

Ira Chernova/Hypebae
Interviewer

Tora Northman/Hypebae