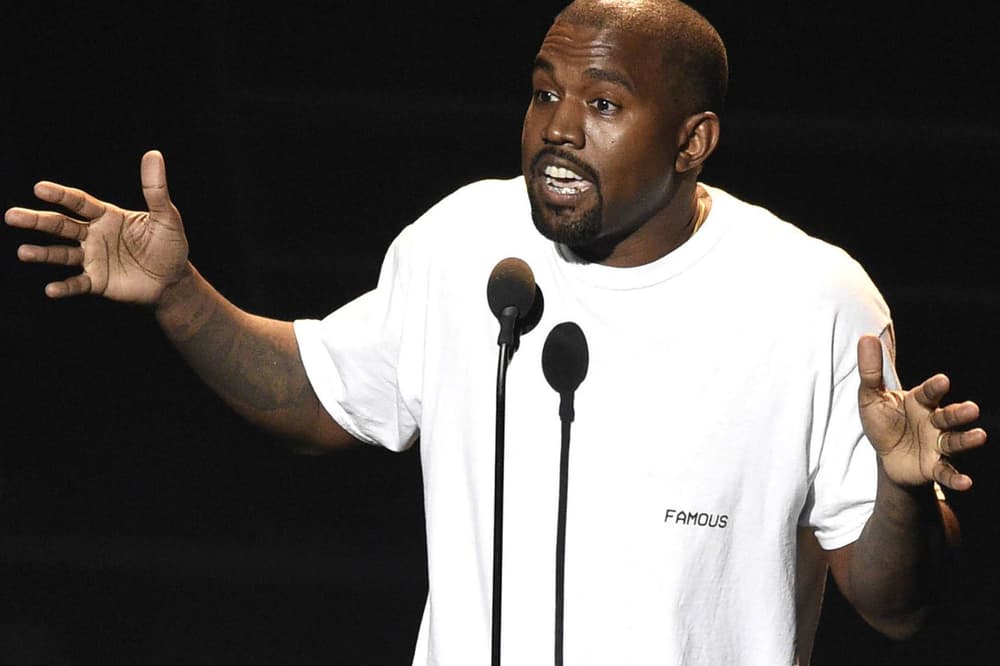 Kanye West Is Live Tweeting His New Philosophy Book
Read his stream of consciousness here.
Last week Kanye West sat down with designer Axel Vervoordt to discuss their passion for art, design and everything in between. As the two spoke in the interview, West revealed that he would be writing a philosophy book titled Break the Simulation. 'Ye shared that the book would survey his thoughts and include photographs and other documents he's collected over the years.
After an extended hiatus, Kanye returned to Twitter to troll Nike for its copycat M2K Tekno shoe and kept his account active, posting YEEZY footwear prototypes of his boots and sneakers. This morning he continued to share more of his thoughts punctuating his stream of consciousness with a confession that Twitter will serve as the platform for the book. He nonchalantly adds:
"oh by the way this is my book that I'm writing in real time. No publisher or publicist will tell me what to put where or how many pages to write. This is not a financial opportunity this is an innate need to be expressive."
There's no telling whether this "book" will remain on Twitter so peep his most recent tweets below to enjoy his advice and observations about the human condition below.
when you first wake up don't hop right on the phone or the internet or even speak to anyone for even up to an hour if possible. Just be still and enjoy your own imagination. It's better than any movie.

— KANYE WEST (@kanyewest) April 18, 2018
You have the best ideas. Other people's opinions are usually more distractive than informative. Follow your own vision. base your actions on love. Do things you love and if you don't absolutely love something stop doing it as soon as you can.

— KANYE WEST (@kanyewest) April 18, 2018
Don't follow crowds. Follow the innate feelings inside of you. Do what you feel not what you think. Thoughts have been placed in our heads to make everyone assimilate. Follow what you feel.

— KANYE WEST (@kanyewest) April 18, 2018
just stop lying about shit. Just stop lying.

— KANYE WEST (@kanyewest) April 18, 2018
oh by the way this is my book that I'm writing in real time. No publisher or publicist will tell me what to put where or how many pages to write. This is not a financial opportunity this is an innate need to be expressive.

— KANYE WEST (@kanyewest) April 18, 2018
Be here now. Be in the moment. The now is the greatest moment of our lives and it just keeps getting better. The bad parts the boring parts the parts with high anxiety. Embrace every moment for its greatness. This is life. This is the greatest movie we will ever see.

— KANYE WEST (@kanyewest) April 18, 2018
There's love stories. Pain happiness. It's 3 dementional. There's taste touch sound. It's the most entertaining for of entertainment. Just being. We believe time is a man made construct. Actually time and money are both man made currency. Because you can spend them both.

— KANYE WEST (@kanyewest) April 18, 2018
too much emphasis is put on originality. Feel free to take ideas and update them at your will all great artist take and update.

— KANYE WEST (@kanyewest) April 18, 2018
too much emphasis is put on originality. Feel free to take ideas and update them at your will all great artist take and update.

— KANYE WEST (@kanyewest) April 18, 2018
Share this article