Culture
11 Runners Show Their Go-To Post-Workout Meals
From eggs to pretzels – these are their secrets.
11 Runners Show Their Go-To Post-Workout Meals
From eggs to pretzels – these are their secrets.
One of the most important parts of maintaining a healthy lifestyle is eating right. It can be difficult to know what to munch on after a hard work-out, which is why Reebok has tapped 11 athletes from across the globe to showcase their go-to meals after a long run. Runners from countries like Australia, Sweden, Japan and more let us in on their secrets to making a meal that "help runners power through the pain, the injuries and the drills to get them to race day."
Take a look below to see each athlete's meal, and try them out for yourself.
Australia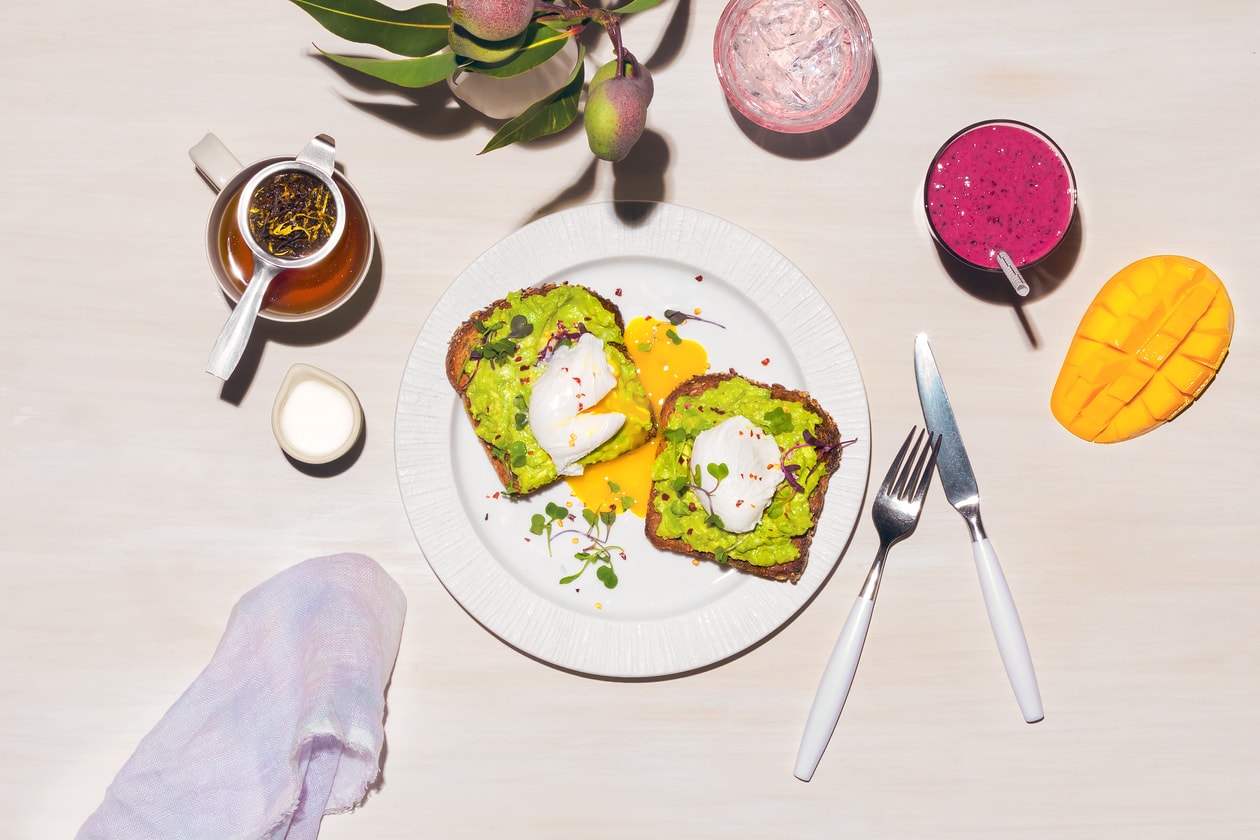 -English breakfast tea
-2 poached eggs
-2 pieces of grainy toast Smashed avocado with a few chili flakes on top
-Fruit Smoothie with frozen banana, milk, protein powder and frozen berries
-Mango
United States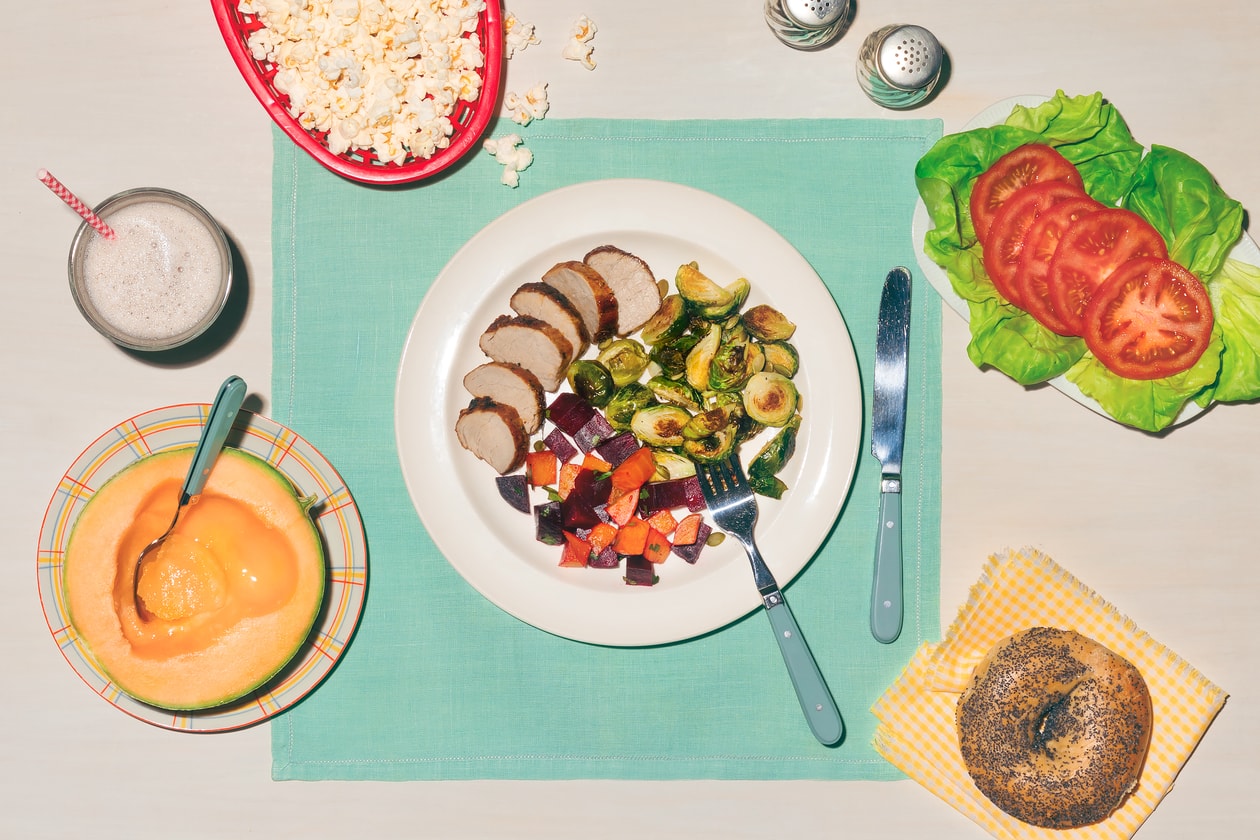 -Roasted pork tenderloin, thinly sliced red or gold beets, boiled and diced, w/ a squeeze of lemon and chopped basil 
-Sautéed Brussels sprouts w/ pumpkin seeds. Roasted potatoes w/ rosemary + garlic
-Sliced tomatoes, simply dressed with oil and salt.
-Bagel
-Seasonal fruit: berries and melon
-Popcorn
-Protein shake
Sweden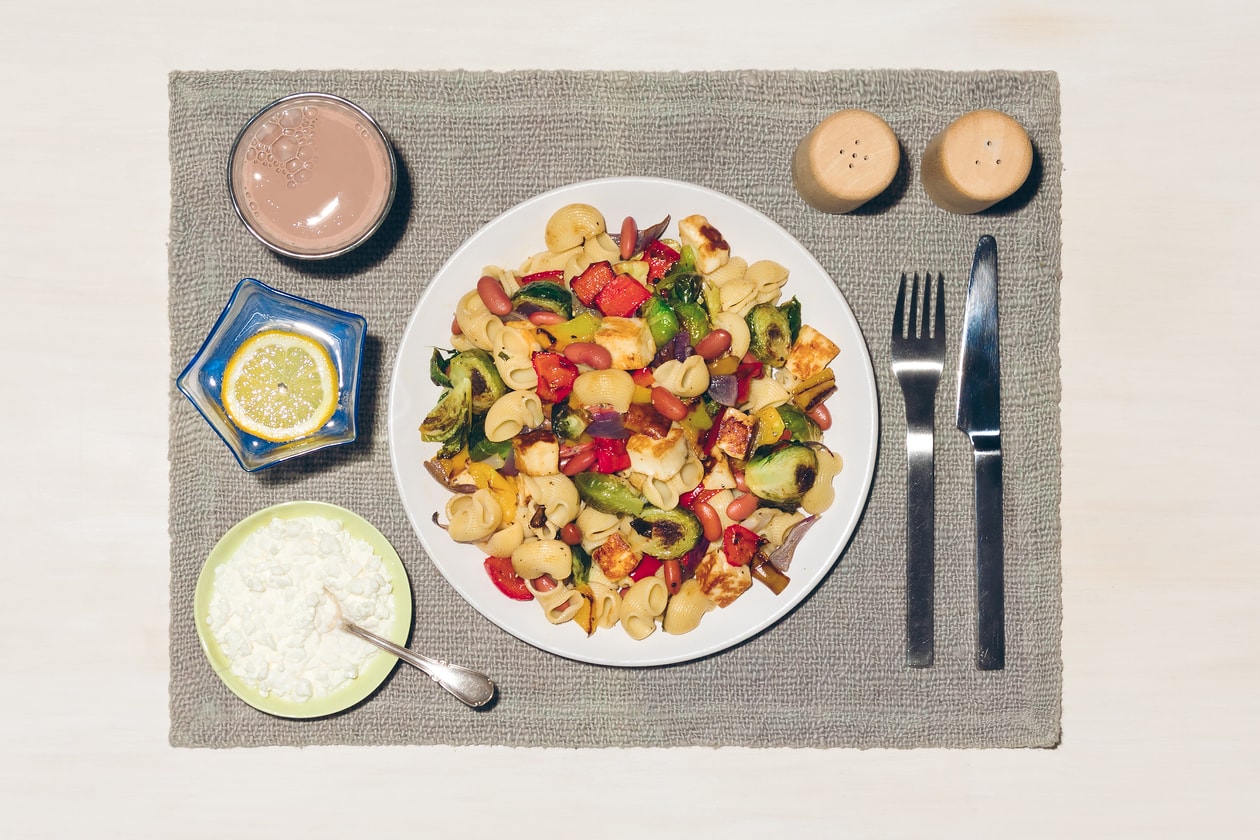 -Pasta salad with roasted vegetables, halloumi and beans
-Cottage cheese
-Sparkling water with lemon
-Chocolate milk
Peru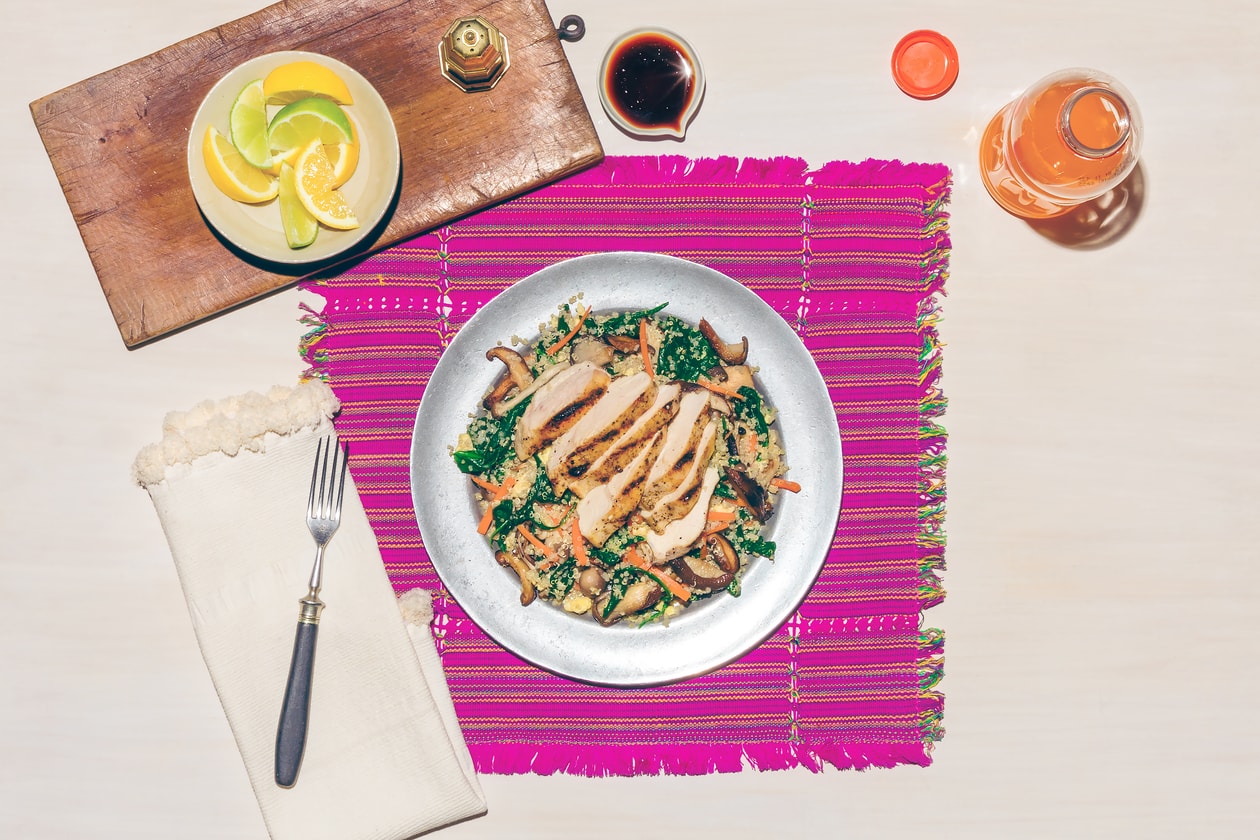 -Wok sautéed quinoa with grated carrots, mushrooms, spinach, and soy sauce
-Sports drink
-Lemon
United Arab Emirates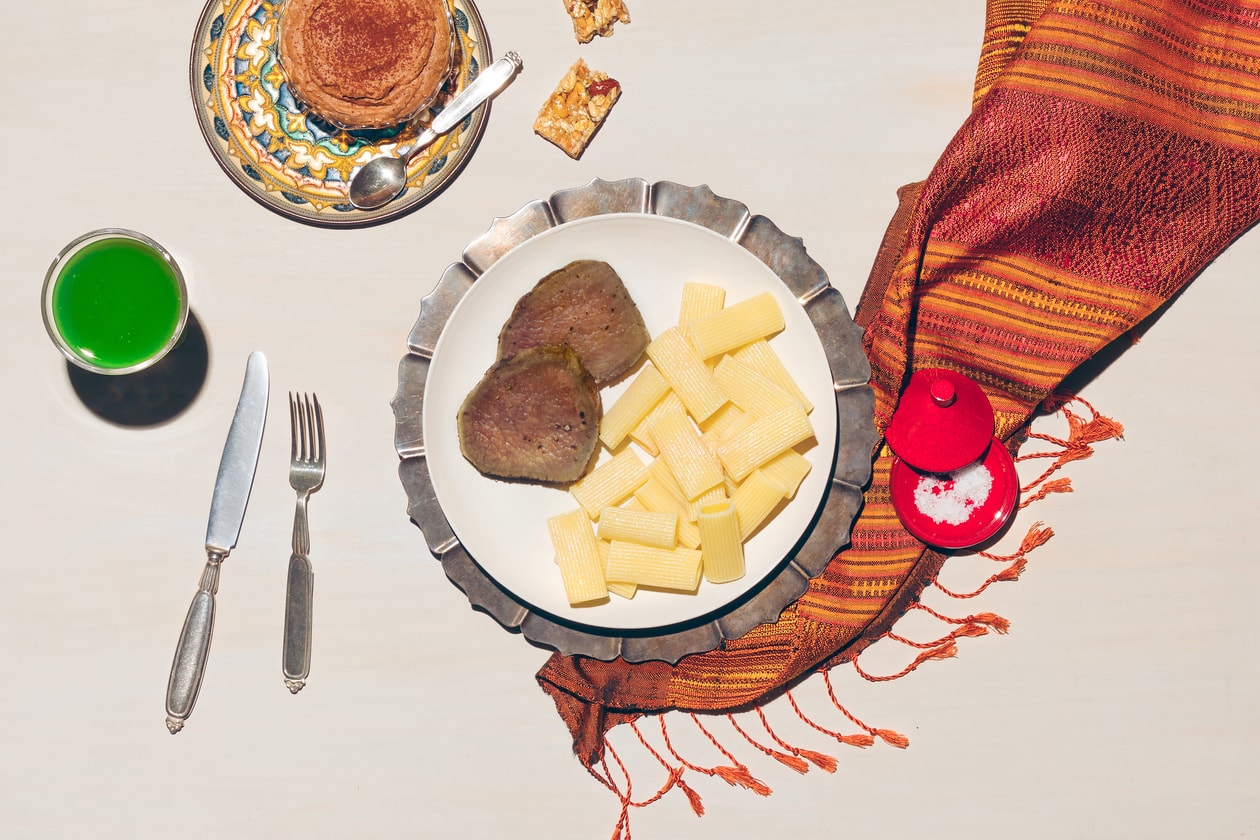 -Grilled beef filet
-Side of pasta (no sauce)
-Fresh green juice: Celery, Kale, Cucumber, Apple, Spinach, Ginger
Dessert: chocolate mousse
Germany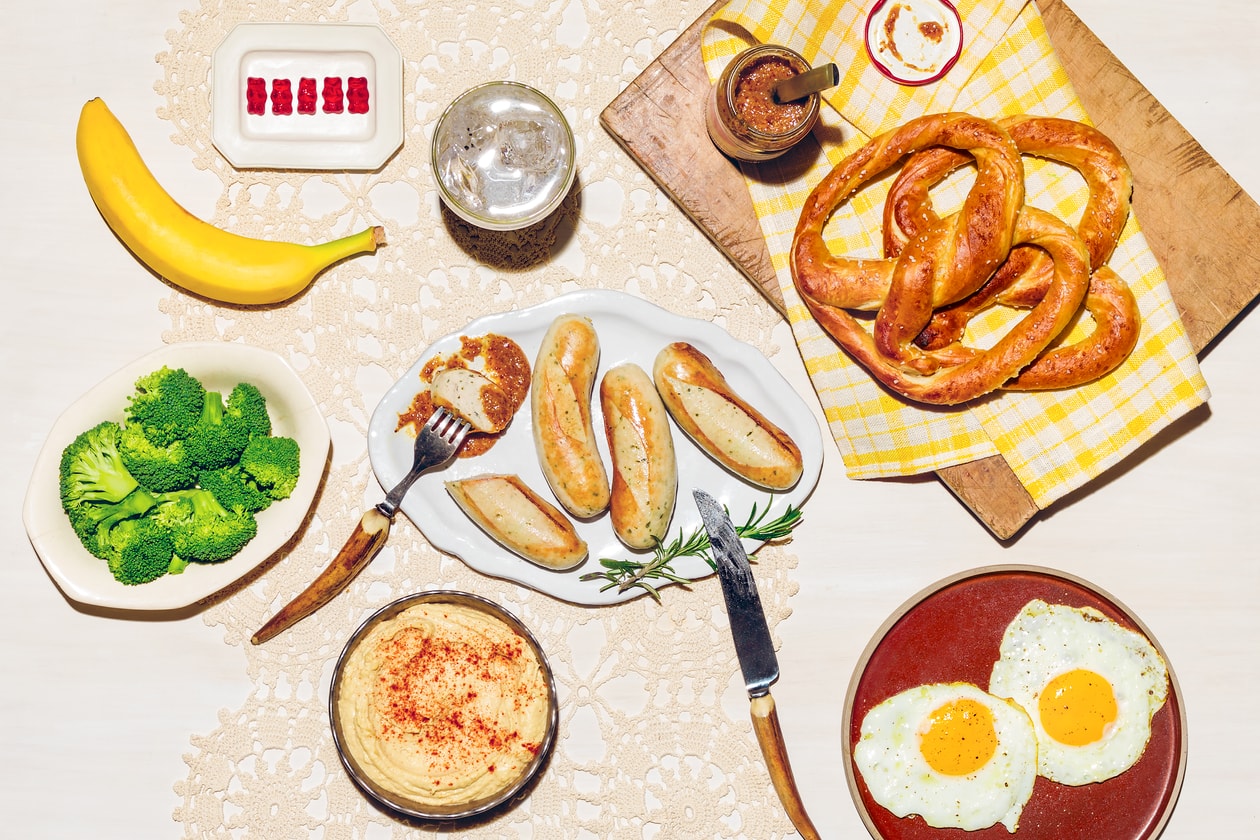 -Traditional Bavarian: 
4 -5 white sausages with 3 tsp sweet mustard and 2 pretzels
-Steamed broccoli
-Two eggs
-Hummus
-A banana
-Red gummy bears
-Water with protein
China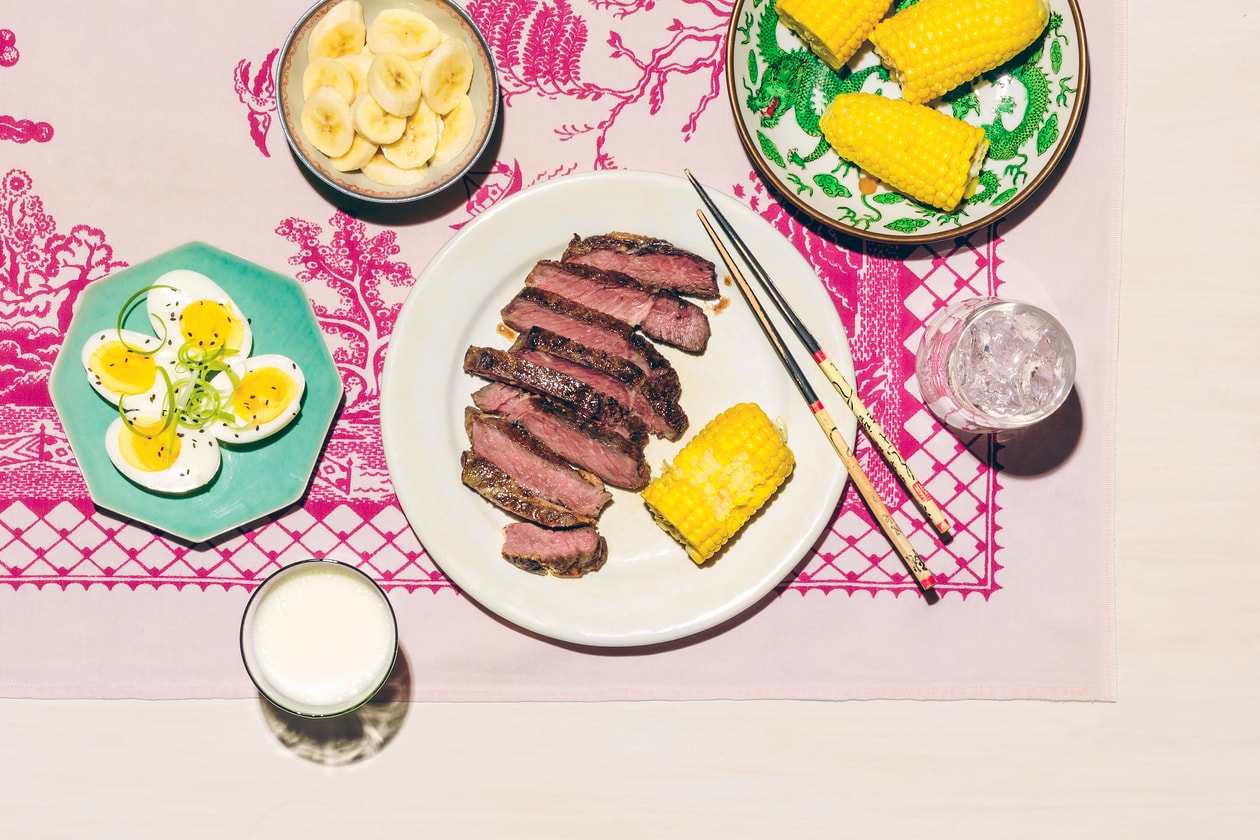 -Steak
-Corn
-Milk
-Bananas
-2 eggs
United Kingdom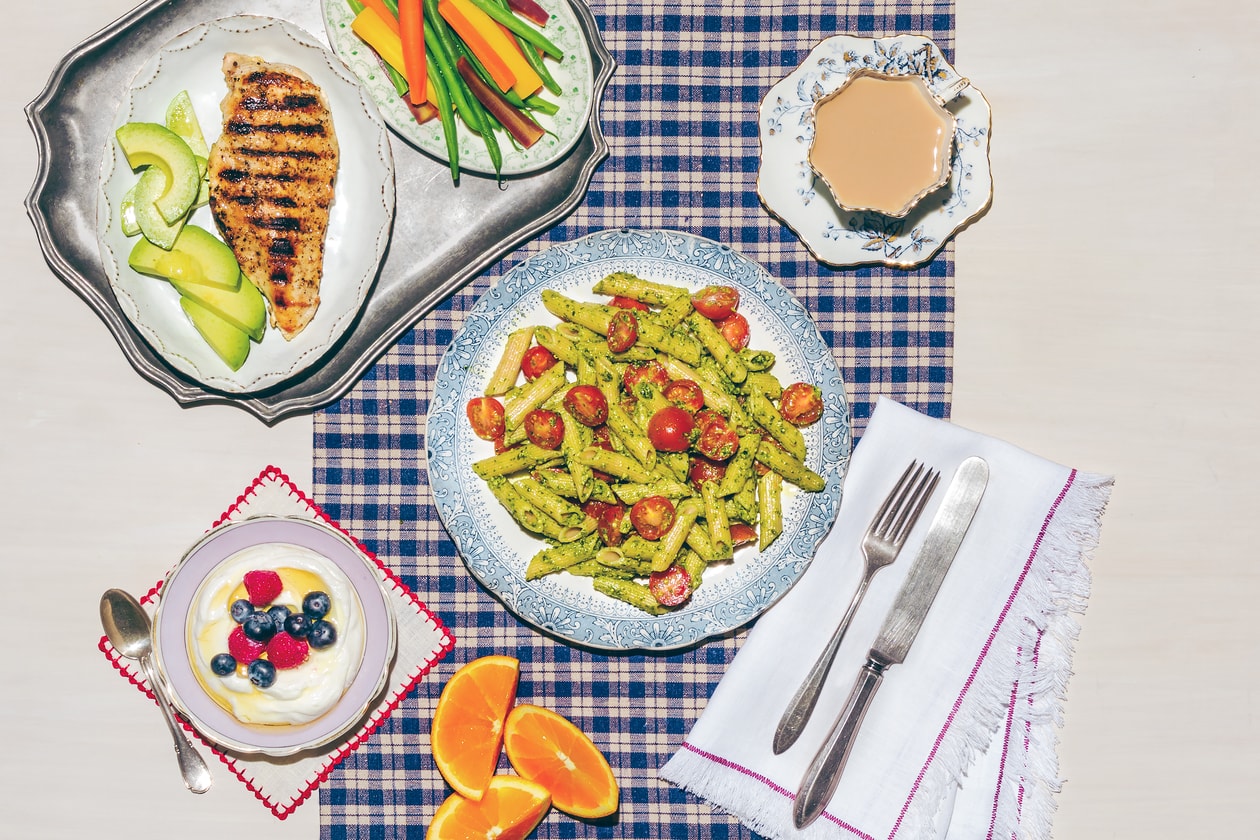 -Grilled Chicken breast with lemon juice and crème fraiche
-Large portion of pasta with fresh cherry tomatoes and pesto
-Oranges
-Tea/Water
-Yogurt with berries and honey
Brazil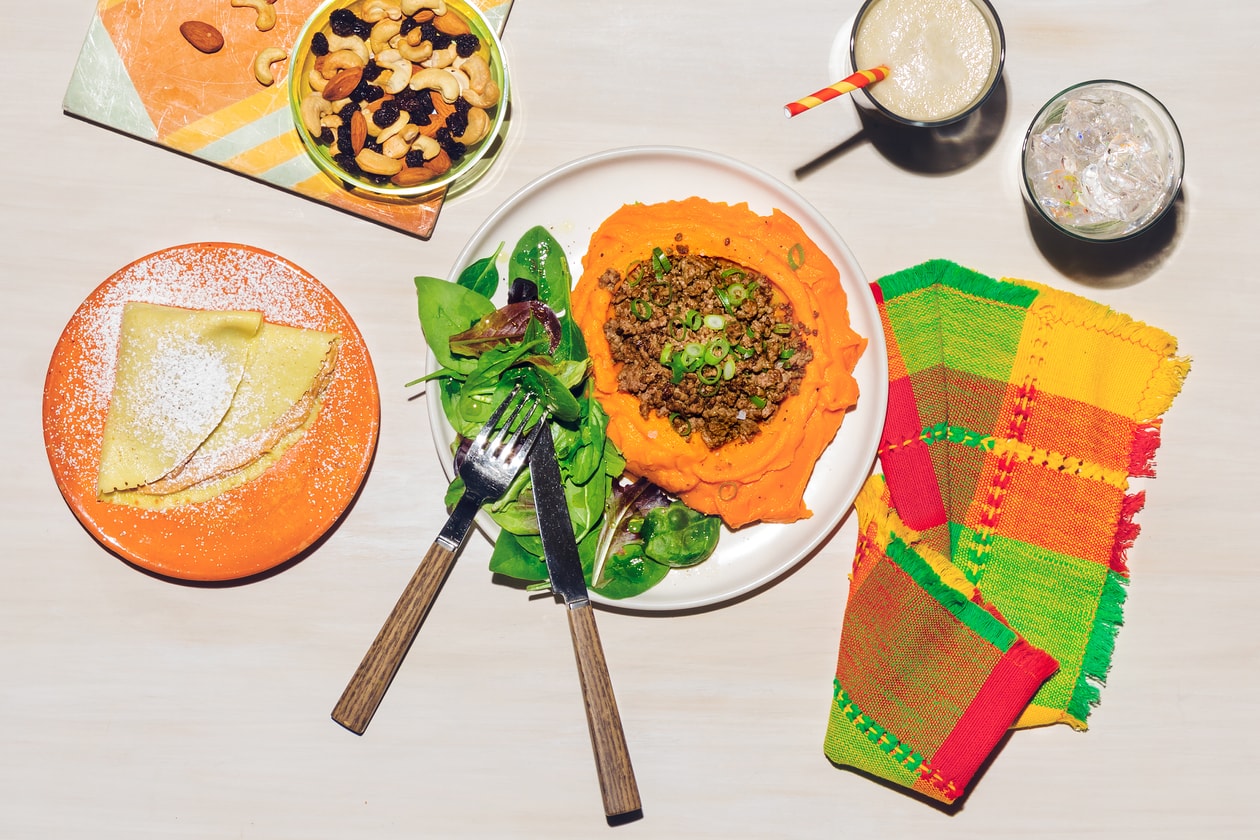 -Ground meat
-Green salad
-Sweet potato puree
-Water with a muscle recovery power
-Crepoica with peanut butter: 1 egg and 2 tbsp. tapioca and peanut butter
-Trail mix with dried fruits, raisins cashew nuts and almonds
Japan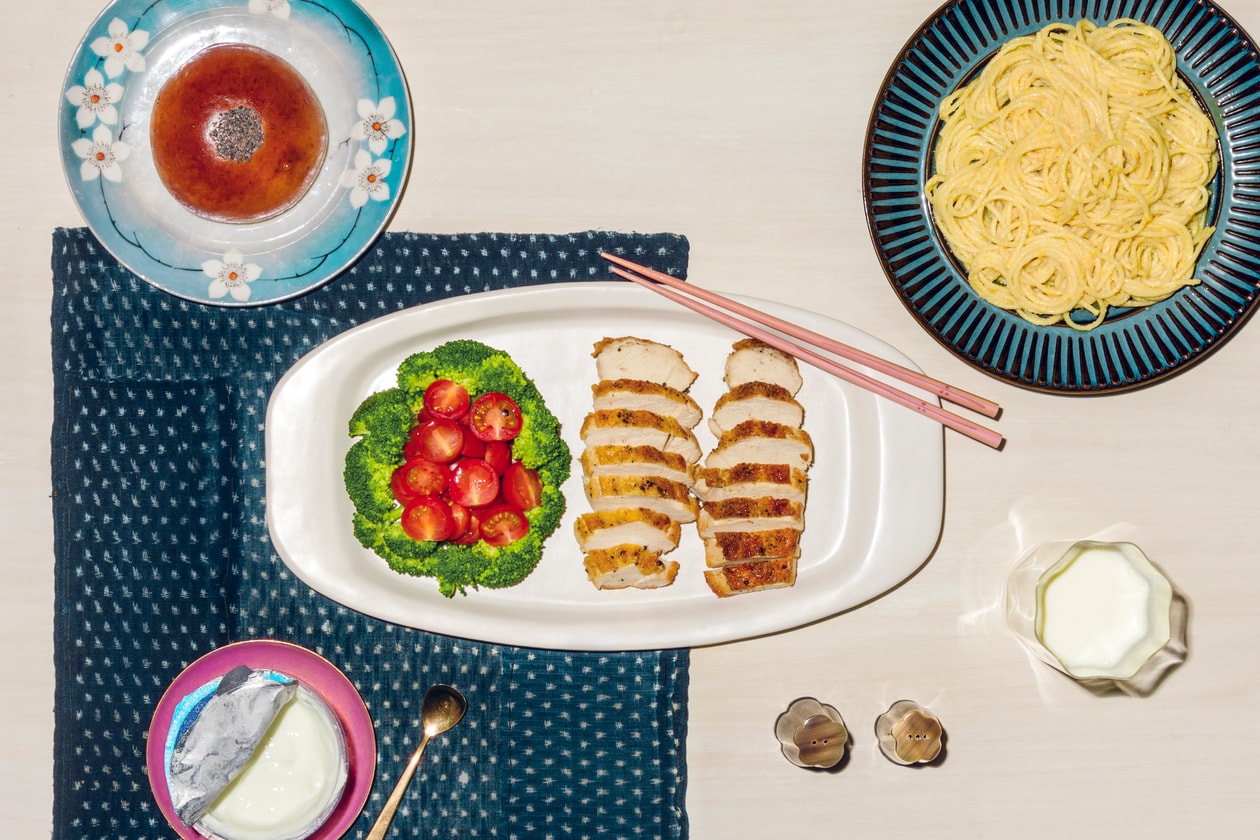 -Yogurt
-Low fat milk
-2 servings of pasta with cod roe sauce
-Chicken breast salad with broccoli and tomato
-Traditional Japanese sweet "Anko"
---
Share this article