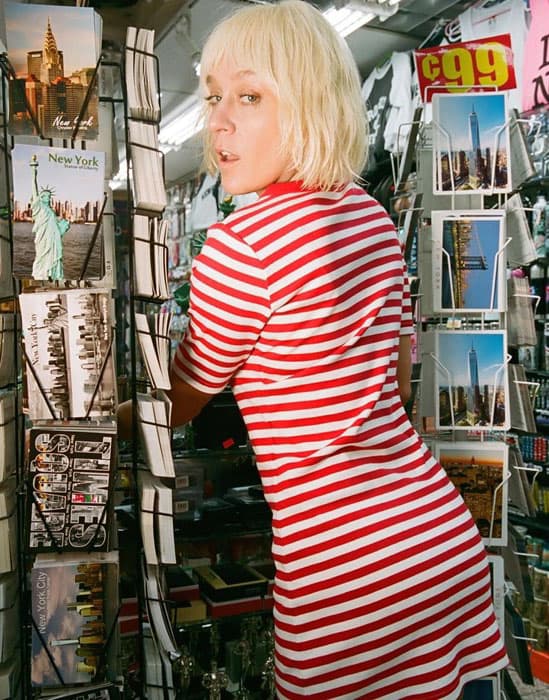 X-Girl Introduces "Back to the 90s" Collection
Cult '90s brand brings back it-girl.
Japanese brand X-Girl just dropped a new collection dubbed "Back to the 90s" featuring its iconic former ambassador, Chloe Sevigny, posing on Instagram and dressed in an X-Girl hot pink T-shirt with a throwback blonde bob cut. The collaboration includes images of Chloe in front of a palm tree-filled LA backdrop which captivates the vibe of the era. Additionally, the range also features a matching skirt and shirt wrapped with photo booth pictures of the stunning actress.
In the '90s, X-Girl was every girl's guide to skater items. With apparel varying from its unmistakable logo T-shirts and A-line dresses, the brand had established itself as a major player in streetwear fashion and gaining world wide success. At the time of the label's rise to popularity, Chloe Sevigny was one of the first celebrities to be the face and not only was she the first model to walk in X-Girl's first fashion show but she also starred in its 1995 short film, making her the ideal muse behind this collection.
With these items now available in selected online stores, there is no doubt that X-Girl lovers will go crazy over this exclusive set.