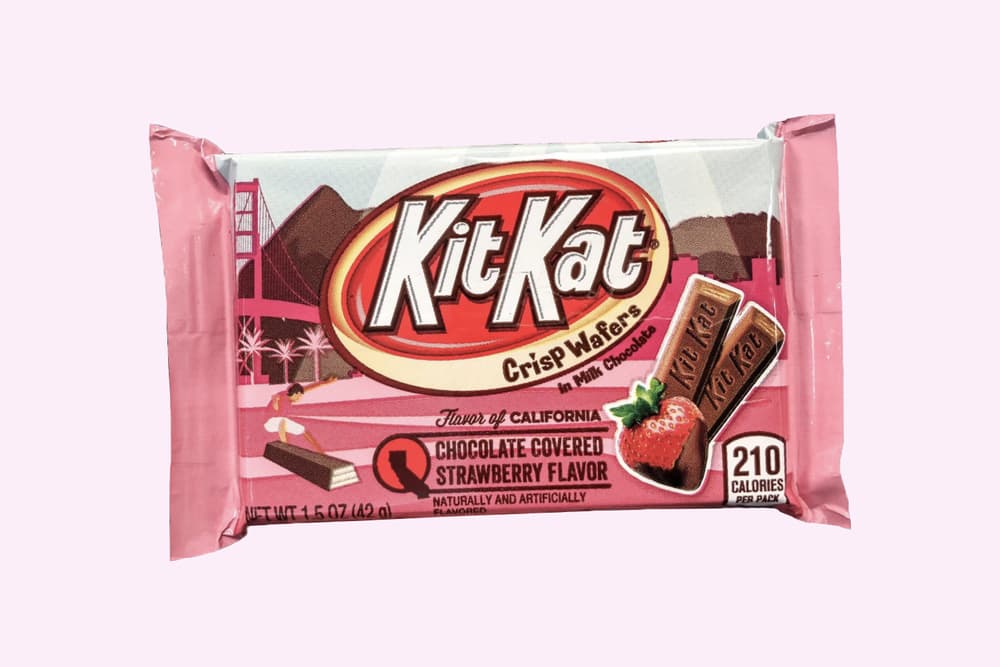 Chocolate Covered Strawberry Kit Kats Are Real – and Our Dreams Have Come True
Mmm.
There's no denying we love sweet treats, and with Kit Kat unleashing all sorts of flavors upon us, from matcha green tea to frankly bizarre combinations like sushi Kit Kats, it's safe to say we're obsessed.
None however, have got our tastebuds going as much as the latest version – a chocolate covered strawberry filled Kit Kat. Released as the California-inspired portion of Hershey's "Flavors of America" range, this consists of the traditional light wafer with refreshing and sweet strawberry-flavored cream sandwiched between the layers. Each finger is then wrapped in milk chocolate, just like the classic Kit Kat, resulting in the literal taste of chocolate-coated strawberries in candy bar form.
This offering is remarkably similar to Hershey's previous "Flavors of America" Kit Kat, released in 2017, which featured pastel pink crème in place of chocolate, as a nod to California's annual strawberry festival. Rumors state you can pick these chocolate strawberry Kit Kats at CVS stores across the U.S. now. Have you seen these millennial pink Ruby Kit Kats, yet?
Share this article