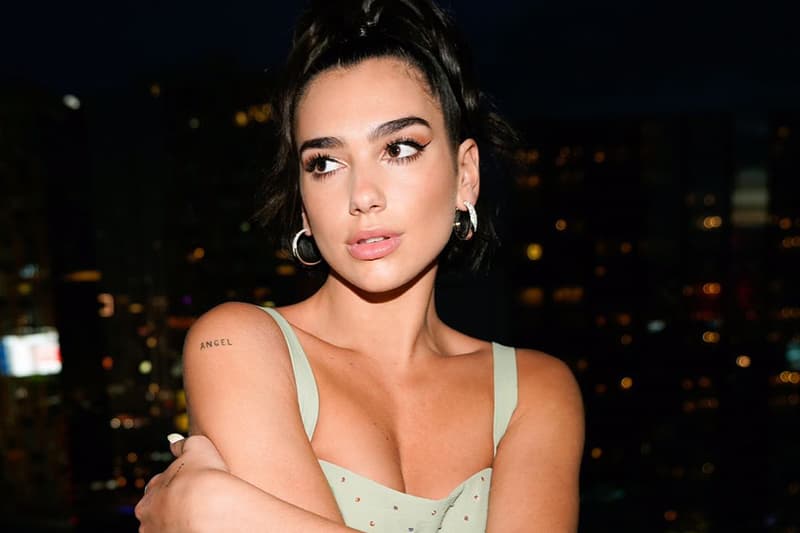 Fashion
Dua Lipa Will Design a Collection for Mysterious Fashion Brand /Nyden
Justine Skye and Dr. Woo are also slated to be collaborators.
Dua Lipa Will Design a Collection for Mysterious Fashion Brand /Nyden
Justine Skye and Dr. Woo are also slated to be collaborators.
Since she stepped onto the music scene, Dua Lipa has been taking the world by storm. Not only was she the most streamed women in 2017 but she also teamed up Calvin Harris on the hit single "One Kiss," which peaked at number 1 on the U.K. Charts. Now, the British singer/songwriter will make her debut as a fashion designer by partnering with /Nyden on a line that will release in late 2018.
The singer will create four different capsule collections which will include a range of different sizes. "Dua's inspiring outlook and style is why we have chosen to work with her and co-create multiple collections," said Stina Force, Creative Director of /Nyden. As an affordable luxury line aimed at millennials, the brand will release a range of capsule collections all designed by select 'tribe leaders' like tattoo artist Dr. Woo, actress Noomi Rapace, Justine Skye as well as German football star Jérôme Boateng.
In her collection, Dua Lipa hopes to create pieces that will empower women and give them confidence about the way they look. "My first love is music, but fashion also plays an important role in my life because I believe it's so vital to self-expression. I look for clothes that reflect strength and fearlessness," said Dua Lipa.
Take a look at Dua Lipa and Justine Skye's Instagram post below. Fore more news on Dua Lipa, check out the remix version of "IDGAF" by Rich Brian.