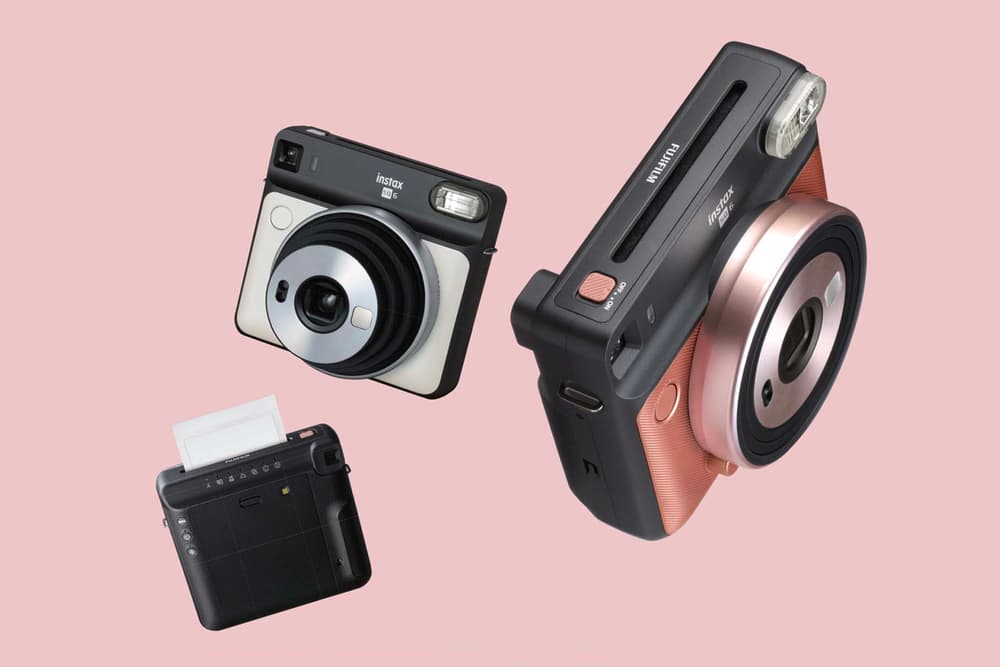 Fujifilm Could Be Releasing This Rose Gold Instax SQUARE Camera Soon
A blushing beaut.
The summer season calls for vacation and quality time with your loved ones. A handy camera is a must-have to document all the fun memories. If you're looking to invest in one for your next trip, Fujifilm's rumored new release might work as a great option for you.
Earlier this week, leaked images of the new Fujifilm Instax SQUARE SQ6 have surfaced online. According to Fuji Addict, the analogue camera will resemble most of the Instax cameras that are currently available on the market. The product will reportedly launch in three different colorways: "Blush Gold," "Graphite Gray" as well as "Pearl White." What makes the Instax SQUARE SQ6 different from its predecessors like the Instax Mini 8 or 9, however, is that it uses square-format film rather than the rectangular-shaped Instax Mini film. A larger print size also means that there's more room to fit more friends into your group selfies.
In the leaked manual, we also see a number of features of the camera, including double exposure mode, light/dark mode, selfie mode and macro mode, in addition to three strobe color filters that can be easily attached to the flash for a cool, artsy effect.
The Fujifilm Instax SQUARE SQ6 could be launching soon at select stockists like Amazon and B&H. Keep your eyes peeled for official release details.
In other news, Samsung has recently unveiled the 128GB and 256GB versions of its Galaxy S9 and S9+ phones. Head over here to learn more about their pricing and release date.