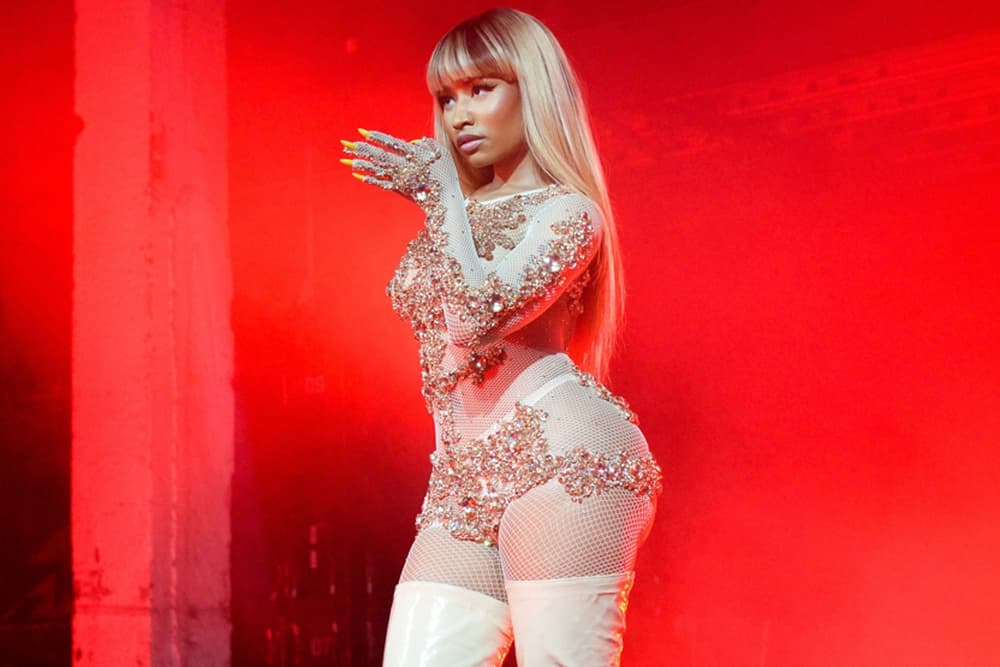 Culture
Nicki Minaj Is Under Fire for Allegedly Ripping off an Independent Designer
A lawsuit has been filed.
Nicki Minaj Is Under Fire for Allegedly Ripping off an Independent Designer
A lawsuit has been filed.
The tale of large brands stealing the work of young, independent artists isn't exactly a new one, but recently there's been a wave of stories around celebrities who're being accused of the same act. Recently a charity-focused brand called out Rihanna's Fenty PUMA line and Nicki Minaj is the latest performer to be condemned for artwork that's allegedly not original.
According to The Fashion Law, the artist and Universal Music Group have been hit with a copyright infringement lawsuit by California-based artist Isiah Eugene Simons. He states that Minaj and her team copied his "unique design of an inverted heart comprised of a woman's chest and bikini," which they then put on T-shirts that are available to purchase from Universal's web store. According to the artist, he filed federal copyright registration for this work in early 2015, however it's uncanny likeness is indeed seen on Minaj's merch.
Simon is seeking retribution in the form of damages, for both the initial infringement plus any profits that Minaj and Universal Music made from sales of the T-shirts that feature his work. Alongside this, he's also asked that both parties immediately and permanently stop sales of the T-shirt in question.
Minaj and her team have yet to respond with an official statement on this matter, however take a look at both Simons' work and Minaj's T-shirt below and let us know what you think.