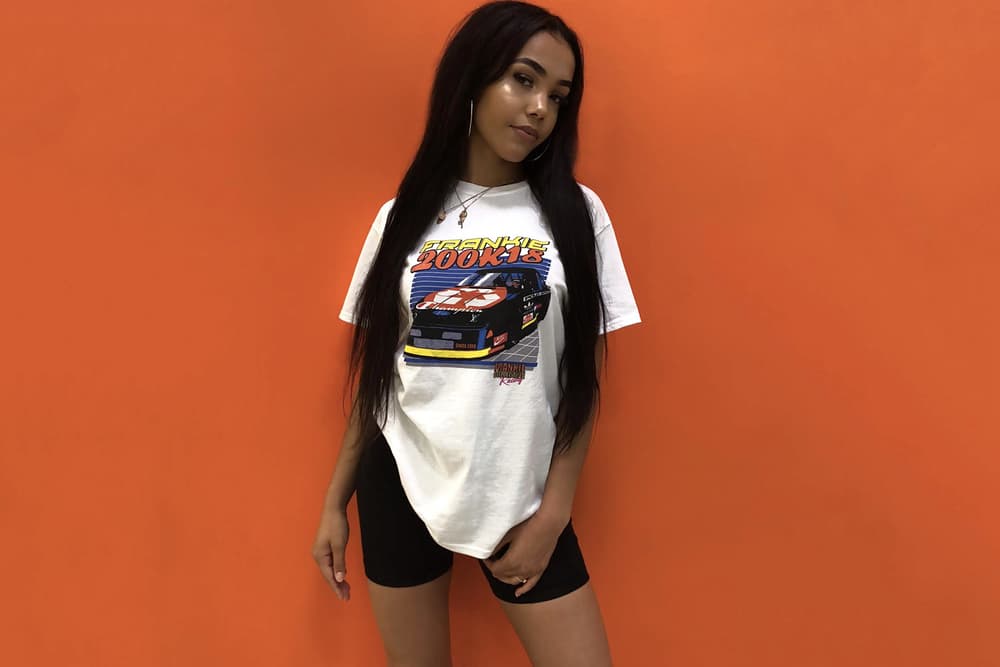 Fashion
Here's How to Get Your Hands on a Free T-Shirt From Frankie Collective
In celebration of hitting 200k Instagram followers.
Here's How to Get Your Hands on a Free T-Shirt From Frankie Collective
In celebration of hitting 200k Instagram followers.
Vancouver-based brand Frankie Collective has been a hit across social media thanks to its unique approach to reworking streetwear and sportswear pieces. Taking elements from brands like Champion and Supreme as well as vintage garments, Frankie Collective brings together staple styles from the '90s and reinterprets them for the modern consumer.
To celebrate reaching a massive 200k followers on Instagram, the brand has teased an exclusive T-shirt that will drop to commemorate the landmark achievement. The classic white tee boasts a vibrant and retro-inspired graphic emblazoned across the front, inspired by racing. Alongside the illustration of car, the graphic also features the phrase "Frankie 200k18" as a nod to the success.
For those of you who are eager to cop, there's good news – Frankie Collective will be giving away the T-shirts for free. To find out more on how to get your hands on this summer must-cop, head to the brand's website and sign up to their mailing list for updates. In other news, have you seen Frankie Collective's vintage designer bags?
Share this article