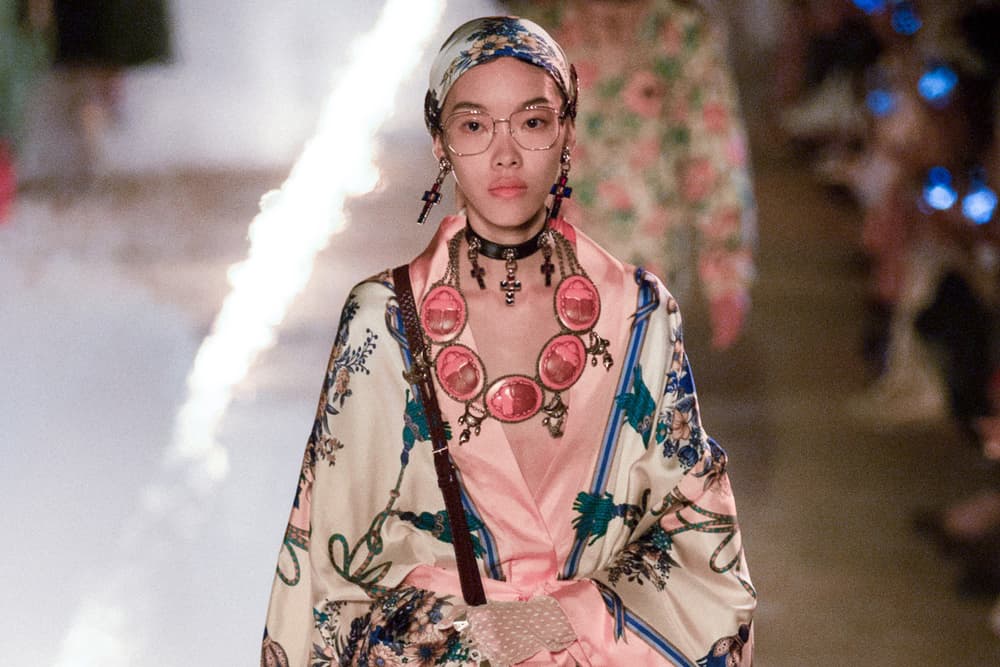 Fashion
Gucci Announces Its New Sustainability Platform, Gucci Equilibrium
Focusing on the "environment, people and new models of sustainable innovation."
Gucci Announces Its New Sustainability Platform, Gucci Equilibrium
Focusing on the "environment, people and new models of sustainable innovation."
Gucci has officially unveiled its newest platform titled "Equilibrium." The launch of the online hub is a part of a 10-year plan to ingrain a sustainability strategy into the fashion house's DNA. By doing so, the luxury house pinpoints three significant pillars which include focusing on the "environment, people and new models of sustainable innovation."
The "Equilibrium" hub's focus on the three main pillars sheds light on Gucci's ability to hold itself accountable for doing more than shelling out trendy, profitable apparel and accessories. Ultimately it creates an open dialogue in which the brand is sharing that it is moving forward with understanding and upholding environmentally-friendly options for mass production. Additionally, in a press release, Gucci states that the company is "committed to overturning gender imbalance and inequality." Notably, women currently make up 59-percent of its senior managers.
In an official statement, Gucci's President and CEO Marco Bizzarri shares the importance of launching the new platform and program:
"Gucci is not a company where you must leave your values at the door, but one where they are enhanced, challenged and amplified. Gucci Equilibrium is about us spreading that energy and that positive intent to everyone who loves our brand."
For more information on Gucci Equilibrium, check out the official site. If you're interested in learning more about environmentally-friendly brands, take a look at our list of top picks.
Share this article