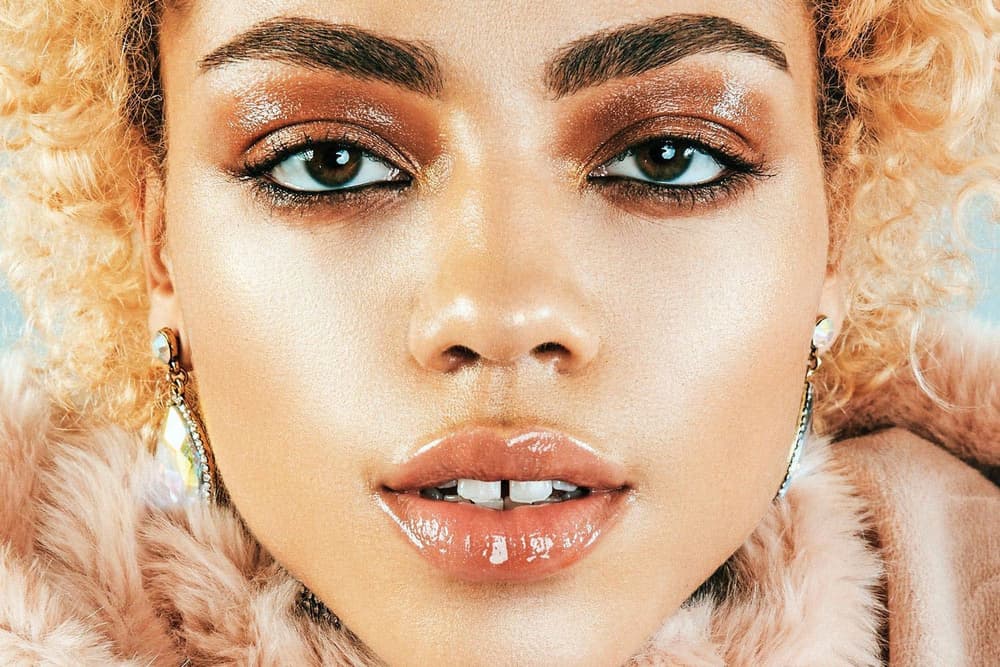 How to Get a Glossy Eyeshadow Look That Lasts All Day
In three easy steps.
Where would we be without the glossy eye? The shimmery eyeshadow look was first debuted on the 2017 Fashion Week runways and quickly transitioned to become a beauty community favorite. Makeup pros and amateurs alike soon discovered that while the look was beautiful it became a hot mess after a few hours. Eyeshadow would begin to crease and congeal, the glossy topper would get stuck to the top of your lids and eventually wind up sitting on your lash line. Luckily, we've found this can all be avoided.
We had some time to play around with products and discover the best way to make this youthful look last all day. It's time to put the lip gloss down and pick up some primer and powder. Peep our easy three-step guide to a long-lasting glossy eye below.
Prime
A small dot of eyeshadow primer can make a huge difference in the longevity of your glossy eye. Normally, I would slap on some concealer and call it a day but laziness will not serve you here. Using a primer specifically for the eye can work wonders. Take a small dot of primer and work it onto the entirety of your eyelid. Whether you do a full glossy eye or cut crease you'll need the coverage anyway.
Set a Base
It's the summer so logic would tell you to avoid face powders at all costs. It turns out powders have been given a bad rap. With modern technology, brands have been able to create finely-milled mediums that help blur the skin and even maintain liquid formulas. Dusting on a translucent powder will help set your primer and ultimately, keep your eyeshadow from moving at all. You'll be able to blink as much as you want without worries of eye pigment slipping and sliding.
Pick Your Shimmer
The best part of the glossy eyeshadow look is choosing a color. Whether you prefer a bold shine or a subtle one, there is a product that exists to suit your preference. Fenty Beauty and Milk Makeup have eliminated the need to combine traditional powder eyeshadows and lip gloss to create a perfect look. Instead specific formulas have been crafted that are meant to remain on the lid through the whole day. It's important that you choose a pigmented hue to ensure it'll show with one layer. Apply a small amount using your finger and gradually build until you have your desired look.
Image Credit

@winnielizdeniz/Nbga
Share this article