1 of 3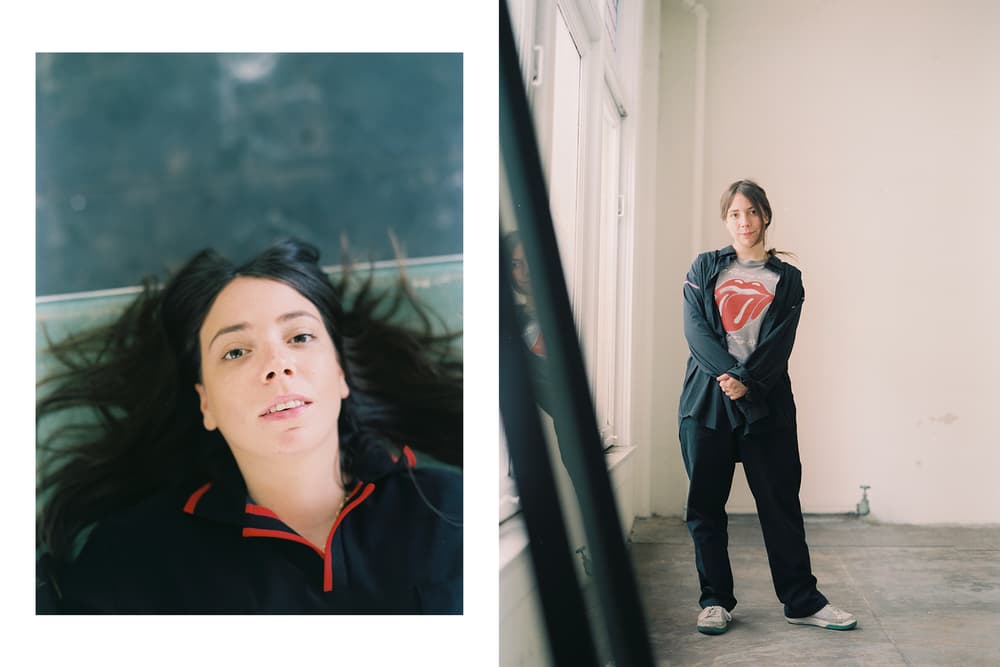 2 of 3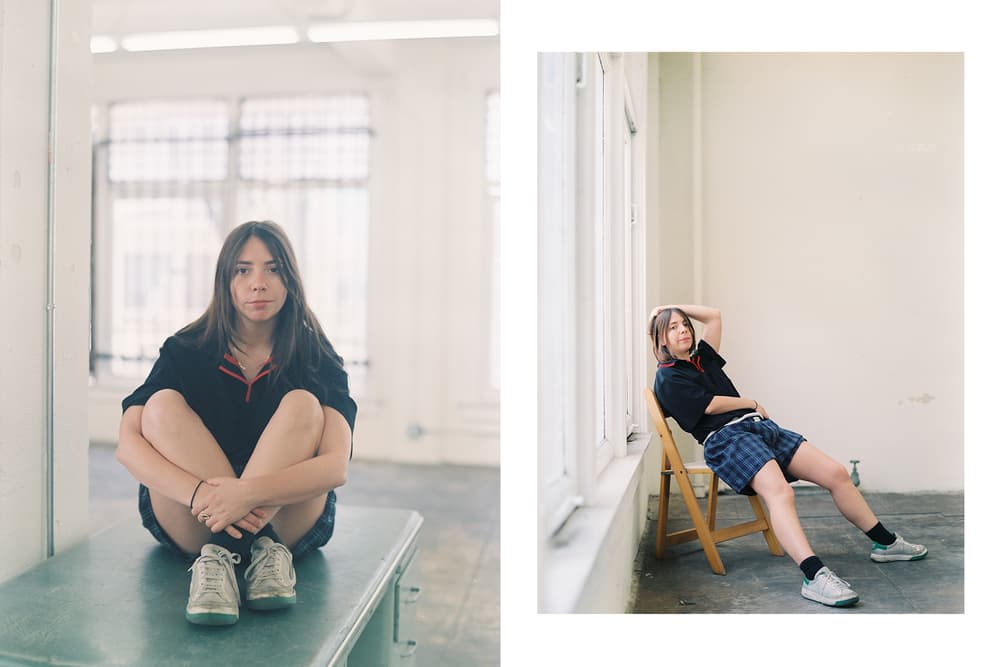 3 of 3
Fashion
Father's Day Special: Foo and Foo Designer Elizabeth Hilfiger Goes Full-On Dad Style
Introducing Foo and Foo, a new streetwear brand by Tommy Hilfiger's daughter.
Father's Day Special: Foo and Foo Designer Elizabeth Hilfiger Goes Full-On Dad Style
Introducing Foo and Foo, a new streetwear brand by Tommy Hilfiger's daughter.
From the start, Elizabeth Hilfiger knew she wanted to build a career in fashion. Despite growing up surrounded by the designs of her father, Tommy Hilfiger, her personal style is more streetwear-inclined than that of a preppy Tommy Girl. From a quick scroll-through of her Instagram profile, we spy outfits made up of oversized Vetements hoodies, Thrasher shirts and worn-to-death sneakers.
It would be completely wrong to assume that she breaks into the industry easier than other young designers. After receiving a degree in textile design at the Rhode Island School of Design three years ago, Elizabeth moved to LA to gain experience by doing different fashion jobs and internships. In particular, she worked under Zoe Latta of LVMH Prize finalist Eckhaus Latta, helping the designer with pattern-making.
Driven by the urge to create fun pieces and to bring together like-minded artists, Elizabeth launched her very own label Foo and Foo in 2017, working with her in-house team and various collaborators on off-beat and at times politically-charged designs. The new brand is quickly picked up by It-models and style stars like Bella Hadid, Adwoa Aboah and Sarah Snyder, and is only going to grow even bigger in the years to come.
In the spirit of Father's Day, we've tapped the budding designer to put her own spin on the rising dad fashion trend, styling pieces like a Burberry vintage check hat and an old Rolling Stones tee. Below, read our conversation with Elizabeth in which she discusses Foo and Foo and her ambitions, as well as the best piece of advice her father has ever given her.
Fashion is something you knew you wanted to pursue since you're at a young age. To what do you attribute your interest in clothing and design?
I think for me it's about constantly trying to justify the industry to myself. When I was younger, I could never find anything that I really wanted to wear — I wanted to make it myself. Later on when I started making clothes, that was still the case. I had to make the clothes meaningful. Today at the brand internally we have what we call "mechanics" with almost all of the garments that give the clothes actual purpose.
From attending art school to doing internships, how did you work towards your goal of becoming a designer and building your own brand?
I felt that I needed to see many structures to learn them and figure out my own structure.
Last year, you launched your own label Foo and Foo. How did this personal project come into fruition?
It just happened naturally. When you're working with friends everything is natural.
How would you describe the messaging of your brand?
The main message of Foo and Foo is to have fun — with your clothes, with your work, with your friends.
How has moving to LA helped shape your career and your vision as a designer?
I can reflect on ideas I get in other places because life is so quiet here. I can focus. I am also close to production, and not easily influenced by "trends."
In terms of both design and work ethic, what are some important lessons you've learned from your father throughout the years?
Always to trust your instincts! My brother, Richard, has also been a huge inspiration to me style- and lifestyle-wise.
Are dad-inspired outfits in or out?
In.
If there's one thing you could change about the fashion industry, what would it be?
The relentless dependence on social media to promote brands and products can be tiring. It's the emotional reaction that will create a lasting impact.
What's next for Foo and Foo? How do you wish to grow as a creative in the next few years?
How can we keep entertaining ourselves, have fun and create wildly bewitching things for everyone to enjoy? Foo and Foo, is also Foo and You! I would also like to get a better handle on the fashion calendar. Once I have this down then I'll be able to spend more time doing small drops. I hope to be able to do everything I want to do — I have lots of things I'm waiting to do, when the brand is ready.
Photographer

Ja Tecson/@jatecson
---
Share this article