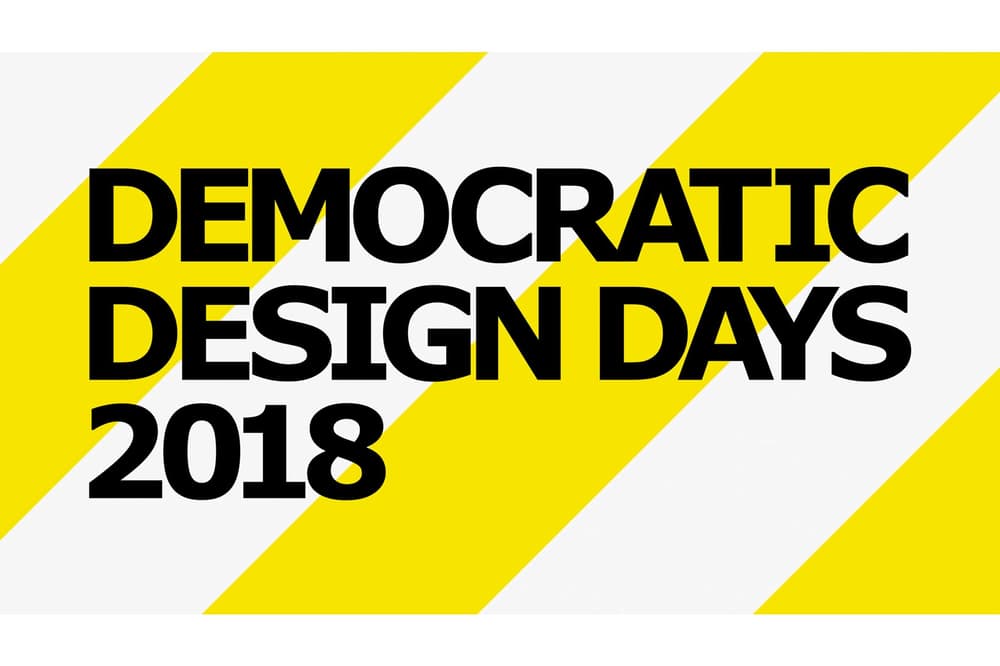 Home
UPDATE: More Details on IKEA's Collaborations with adidas & Saint Heron Emerge
Take a sneak peek at what's to come.
UPDATE: More Details on IKEA's Collaborations with adidas & Saint Heron Emerge
Take a sneak peek at what's to come.
IKEA has revealed a handful of exciting collaborations at its 2018 Democratic Design Days program. The first of the bunch is with adidas. Designer Marcus Engman shares that the partnership is something IKEA has wanted to pursue for sometime due to the brands' shared value of "open source innovation."
A range of small space training gear will be produced for those who wish to get creative with their home workouts. A teaser video released via Instagram previews a few products like the yoga mat/rug and multipurpose bungee cord resistance bands. Women who live busy lives showcase the various products that are meant to bring physical wellness into everyday life.
Engman also confirmed that IKEA will be creating a collaboration with Solange's creative company Saint Heron. The range will "explore architectural and interior design objects with multifunctional use." For the kids, a partnership with LEGO was unveiled. Children will be able to merge their playtime toys with room furniture to promote free-thinking.
Take a sneak peek at what's to come below and stay tuned for more information.
UPDATE: IKEA has released footage from its 2018 DDD event for fans to enjoy. We see Engman on stage with Josefine Aberg, adidas' VP of design who shares what can be expected from the partnership.
"The partnership is bigger than women, but we do want to focus on women's because it's important for the brand. Of both brands actually, of IKEA and adidas. But we want to get the IKEAand adidas designers together to see what we can create. Maybe starting with women's but we see it as a broader opportunity than that. We are excited to start and see what it can be and see
where it will take us."
Watch clips from the presentation below.