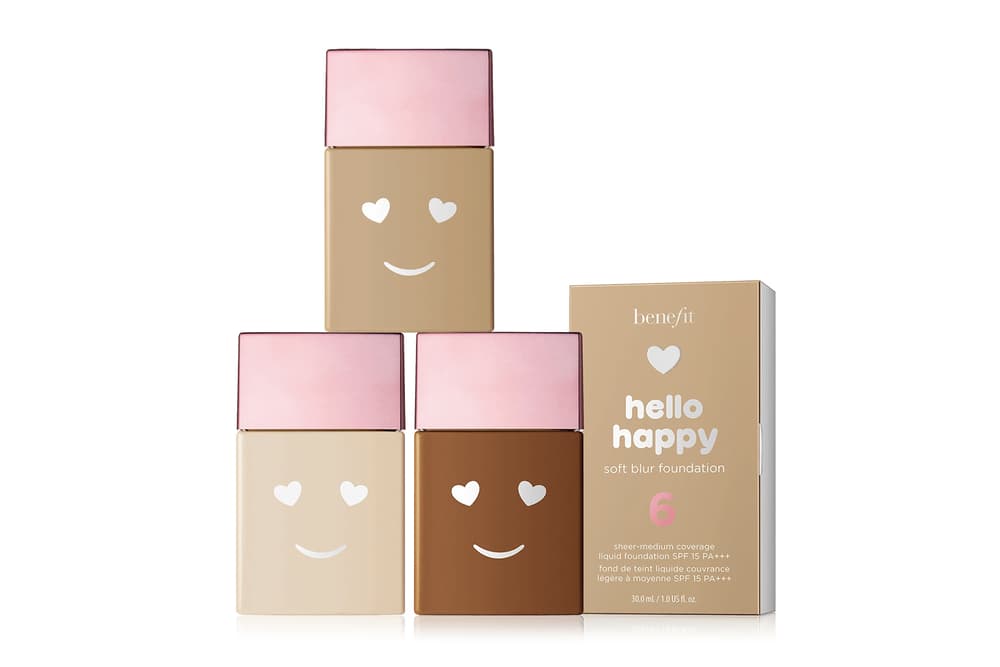 Beauty
Cheer up Your Makeup Routine With Benefit Cosmetics' New "Hello Happy" Foundation
The packaging is adorable, too.
Cheer up Your Makeup Routine With Benefit Cosmetics' New "Hello Happy" Foundation
The packaging is adorable, too.
Foundation can be one of the hardest beauty products to experiment with – finding the perfect match for your skin tone is tricky enough and once you've found a formula that works for you, you'd be forgiven for being reluctant to try out a different one.
Benefit Cosmetics' new Hello Happy Soft Blur Foundation, however, might just tempt you. It's formulated to instantly even out your skin tone and hide imperfections, hence the soft blur name-tag. The sheer, light-to-medium coverage won't go on cakey, but rather lends itself to a more natural finish that's designed to emulate flawless skin. It also contains shea extract which is both soothing and protective, and the needle-nose tip ensures you won't go overboard using this – much like Glossier's Perfecting Skin Tint, a little will go a long way.
Controversially, at a time where 40+ shades of foundations and concealers are becoming the norm, Benefit Cosmetics is only releasing this product in 12 shades for now. While that may be off-putting for people who are between the standardized skin tones often presented in the beauty industry, Benefit has ensured that the 12-product lineup is as inclusive as a limited range can be. There are three light shades, five medium shades and four deep shades available and according to Benefit, the formula has been created with neutral undertones that will allegedly suit a broad range of skin tones.
Why not test it out for yourself? You can shop the Hello Happy Soft Blur Foundation now at benefitcosmetics.com for $29 USD. In other beauty news, have you heard that ColourPop's 'No Filter" foundation is arriving in a whopping 42 shades?
Share this article