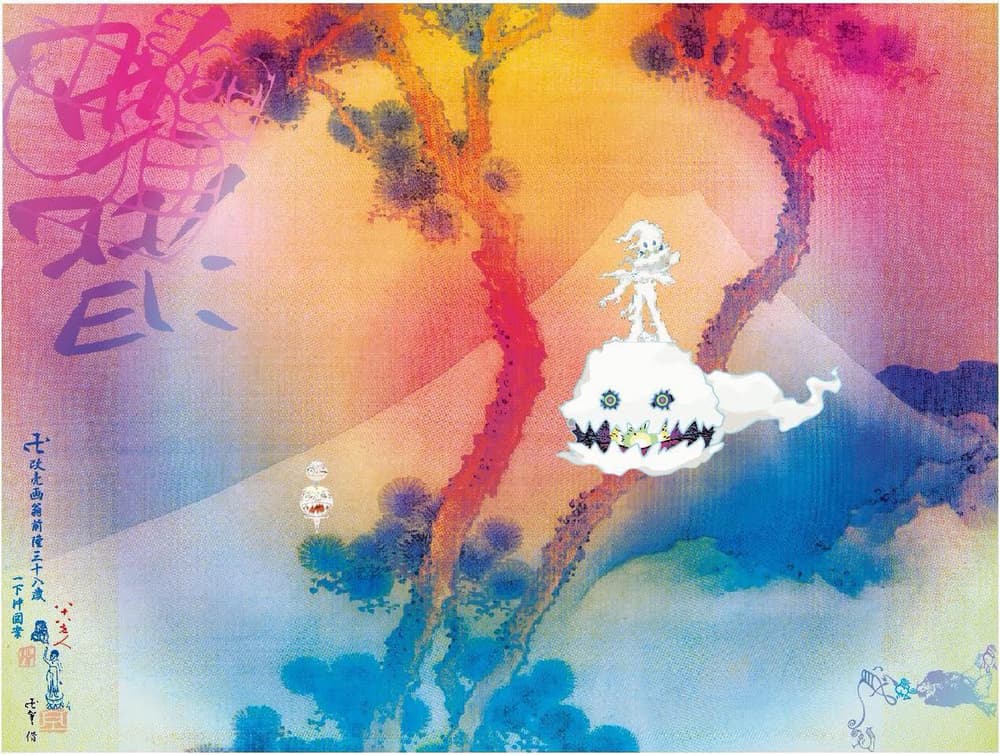 Music
Stream Kanye West & Kid Cudi's 'Kids See Ghosts' Album Here
Seven tracks from the two longtime collaborators.
Stream Kanye West & Kid Cudi's 'Kids See Ghosts' Album Here
Seven tracks from the two longtime collaborators.
As promised, Kanye West and Kid Cudi have released their collaborative Kids See Ghosts album. The project comes from West's stay in Wyoming in which he produced five albums, including his own, all slated to release this summer.
The album was originally premiered at a Los Angeles listening party which was live streamed for fans worldwide. Like the others, the album holds seven tracks with guest appearances from Pusha T, Ty Dolla $ign and Mos Def. Japanese artist Takashi Murakami was called on to create the album cover art in which he depicts two ghosts floating through a watercolor backdrop. His imagery can also be found on the recently-dropped merchandise that G.O.O.D. Music released to accompany the album.
Representatives from G.O.O.D. Music/Def Jam have indicated that tracklistingS across  platforms are sequenced in error. The correct track listing can be seen below:
1. Feel The Love
2. Fire
3. 4th Dimension Feat. Louis Prima
4. Freeee (Ghost Town Pt. 2)
5. Reborn
6. Kids See Ghosts
7. Cudi Montage
Stream the project and let us know your thoughts.
Share this article