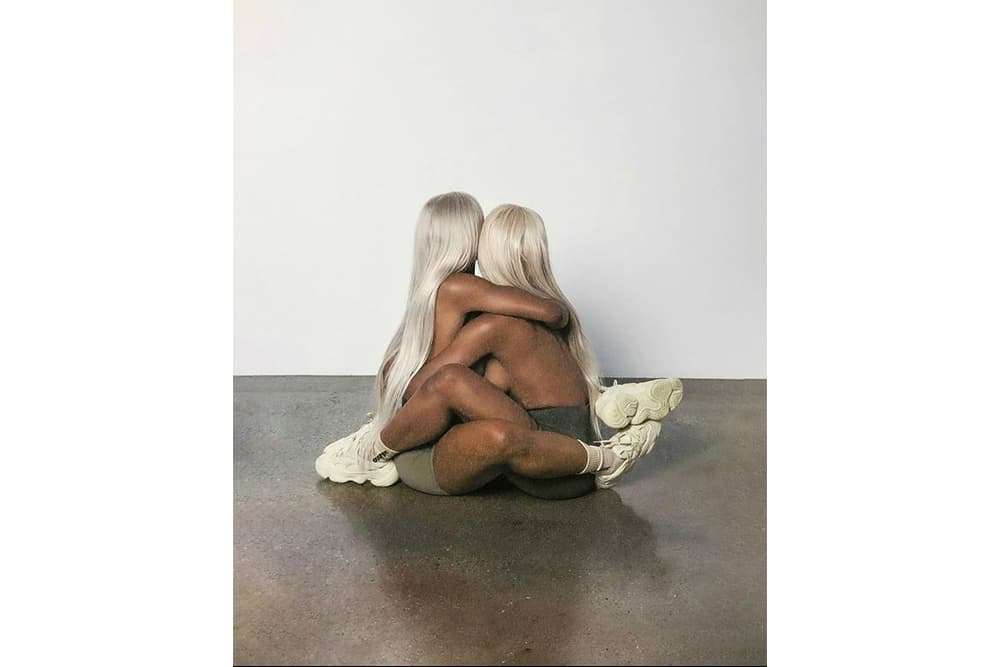 Fashion
Artist Rita Minissi Addresses Kanye West's Alleged Plagiarism on YEEZY Campaign
"This is not an isolated instance."
Artist Rita Minissi Addresses Kanye West's Alleged Plagiarism on YEEZY Campaign
"This is not an isolated instance."
Last week Kanye West revealed a SUPERMOON campaign to coincide with the YEEZY 500 "Super Moon Yellow." The Instagram-released campaign that saw the Clermont Twins and Kristen Noel Crawley was then called out by Diet Prada over its similarity to work by artist Rita Minissi. Her original work was "inspired by dealing with personal trauma and a resulting desire to reconnect with her own body."
In a statement to Refinery 29, Minissi said:
"Although I am deeply distressed by this exploitation, the greater issue here is that a large corporate entity is profiting off of years of labor from a self-funded artist by turning something cathartic into capital – attempting to steal the truth of an individual without consequences. This is not an isolated instance, to the corporate entity in question or to the industry as a whole."
She also noted that:
"A painful personal trauma is defining my identity in news media while I receive hateful messages from strangers when I've done nothing wrong and never desired to be at the center of a public spectacle."
Minissi added that she had previously supported both West, and YEEZY, and that she would have "happily collaborated," had the team reached out.
In an earlier incident, Kanye acknowledged that someone on the YEEZY team stole Nike designs by Tony Spackman and presented it to him, but there is no word yet on whether he plans to address Minissi's work.
---
Share this article